Look, I get it. You're in Antigua, Guatemala, and you're eager to meet and date some of the amazing local women. You might be asking yourself, "Where the hell do I even start?" Don't worry, my friend, I've got your back. In this article, I'll guide you through the top places to meet and date girls in this beautiful, historic city. I'll even throw in some of my best dating tips to help you make a lasting impression.
The truth is, meeting and dating people in a new city can be a fucking challenge. But with a little bit of guidance and a pinch of fearlessness, you can navigate your way through the maze of Antigua's social scene like a seasoned pro.
As someone who's experienced the highs and lows of dating in different parts of the world, I've gathered some valuable insights to help you avoid common pitfalls and make the most of your time in Antigua. So buckle up, because we're about to dive deep into the heart of this vibrant city and its enchanting dating landscape.
In this no-bullshit guide, we'll cover:
Daytime Delights: Where to meet local women during the day
Nighttime Hotspots: Best spots to meet girls at night
Digital Romance: Best dating sites to use in Guatemala
My Top Tips: My top dating tips to date Guatemalan women
By the end of this article, you'll be equipped with the knowledge and confidence to meet and date some of the most fascinating women Antigua has to offer. So, are you ready to step out of your comfort zone and embrace the adventure? Let's fucking do this.
🔥 Top Sites To Meet Latinas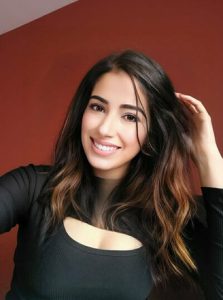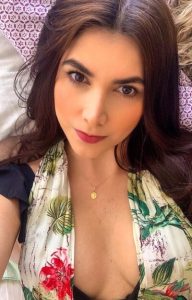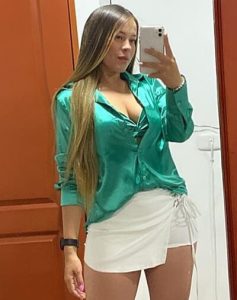 LatinWomanLove
≈ 17k girls online
4.9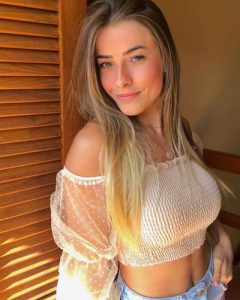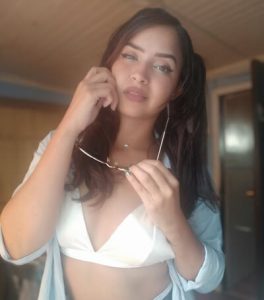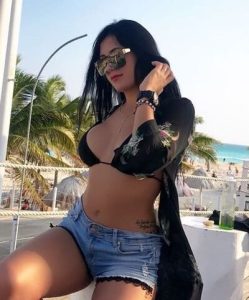 LatinAmericanCupid
≈ 9k girls online
4.2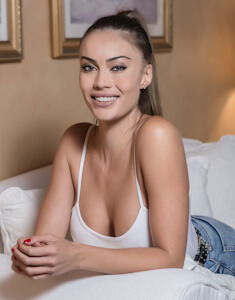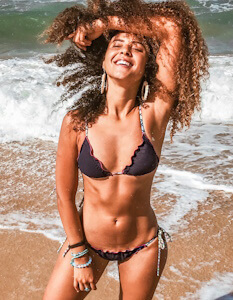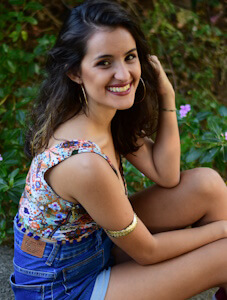 LatamDate
≈ 9k girls online
4.4
Dating in Antigua During the Day
Alright, let's talk about meeting women in Antigua, Guatemala during the day. Now, I know what you're thinking, Victor, where are the hotspots for day game?" Well, my friend, in Antigua, there really aren't any specific areas to mention, except for maybe Parque Central. Here, you're gonna have to rely mostly on your street game or keep an eye out for those lovely ladies who are kickstarting their party early at hostels with bars.
Another unconventional approach, which I encourage you to try, is tagging along on some of the countless tours happening around town. Spot a group of girls signing up for a tour? Don't hesitate to join in. Now, you might be thinking, "But Victor what about malls?" Well, Antigua is a small town, and while you can find some local gals at places like:
Markets & Shopping Malls
Caoba Farms
Street market
Belfinart
Funba
Parks And Outdoor Areas
Acatenango Volcano
Pacaya Volcano
Caoba Farms
Antigua Mountain Trail – Finca El Pilar
Where to Pick Up Antigua Women at Night
Moving on to the nightlife in Antigua; and let me tell you, it's pretty damn interesting. The main area for singles nightlife is centered around Calle 6, and you'll be surprised by the number of bars you'll find in this area. We're not talking mega nightclubs here, but a shitload of cozy bars perfect for hopping around during your nights out.
When it comes to hooking up with girls in the Antigua nightlife, you'll find a diverse selection to choose from. Some live in the city, some are traveling through Central America, and others come from the capital to party the weekend away. As you might expect, those tourists are probably looking to have some fun and get laid during their trip. But don't count out the local women; you might just hit it off with them too. Keep in mind, though, that Antigua's nightlife doesn't last until the break of dawn. Most bars start closing up shop around 1 am, so don't waste any time.
Best Bars and Nightclubs For Singles in Antigua
To help you out, here's a list of some kickass singles bars and nightclubs where you can pick up Antigua girls:
Ulew Cocktail Bar
Café No Sé
La Sala
Reilly's
LUCKY Bar & Game Room
El Ilegal
Rama – Natural Cocktail Bar
Hops & Tales
Red Zebra
Best Dating Sites to Hook Up in Antigua
The ideal situation is to meet a girl online to date before you even arrive in Antigua. Of course, you will attract attention as a western male, but again, don't assume that you're automatically guaranteed dates when you arrive.
By meeting girls online a week or two before you arrive in the city, you can 'test the waters' and hopefully secure dates in advance.
Latam Date: The Best Site to Score Single Women in Antigua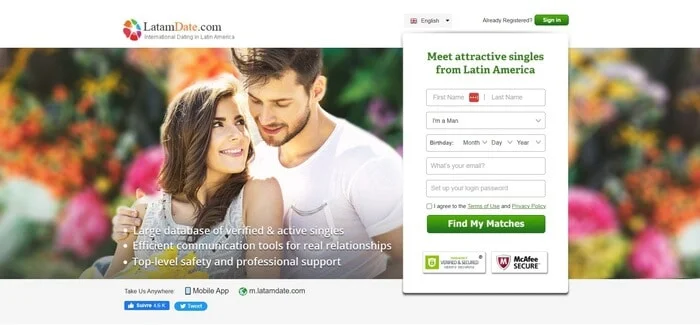 Listen up, folks. If you're desperate to mingle with some badass single chicas from Antigua, Guatemala, then you'd better get your ass on Latam Date. Why? Because it's the goddamn champion of dating sites in Central-freaking-America.
LatamDate.Com is this kickass online dating platform that hooks up hot-blooded singles from Latin American countries with thirsty souls from all corners of the globe.
With a whopping 3 million members, Latam Date ain't your grandma's knitting circle. Hell no. It's a diverse and vast network for folks itching to connect with people from different cultures and backgrounds. And these guys don't fuck around; they've got all the bells and whistles like:
Messaging that doesn't suck
Video chat that'll make you feel like you're in the same damn room
Advanced search filters so you don't waste time on duds
So, if you're serious about finding some sweet, compatible matches, get your act together and join the party at LatamDate. You won't regret it.
Most Popular Dating Sites in Guatemala
LatinWomanLove: There's LatinWomanLove, another popular site that connects Latin singles from all over the damn place. Whether you're from Latin America or just have a thing for Latin culture, this site's got you covered. With features like instant messaging and video chat, and a user-friendly interface, it's easy to find your perfect match (or, at least, someone to salsa dance with).
LatinAmericanCupid: So, you've got this site with over 3 million members, making it one of the most badass Latin dating sites around. LatinAmericanCupid comes with a user-friendly interface (because nobody's got time for complicated shit), and it offers a whole bunch of features to help you connect with your potential soulmate… or, you know, just someone to have fun with.
Amigos Ardientes: Finally, if you're a Latin single looking for something a bit more casual, Amigos Ardientes has got your back. This dating site caters specifically to those seeking no-strings-attached fun, and its range of features, like video chat and instant messaging, make it easy to find someone who's on the same page as you. Plus, it's got a user-friendly interface, so you can focus on the important stuff – like scoring that hot date.
Antigua Dating Guide
Alright, so you've finally figured out the best goddamn places and ways to meet those elusive single women near you. Pat yourself on the back, champ! You managed to snag a girl's number, and that's pretty fucking great! But hey, don't get too cocky just yet. You've only won half the battle, my friend. There's still a shitload of work to do.
Now, the no-brainer way to seal the deal is to show her a hell of a good time. Lucky for you, in this dating guide, I've got you covered with some top-notch romantic spots and restaurants that'll sweep her off her feet on your date night:
Nice Places To Hang Out With Your Date
Acatenango Volcano – A great hike to the summit with amazing views if you're lucky with the weather.
Pacaya Volcano – A great hike with relatively gentle slopes and steps at the beginning.
ChocoMuseo La Antigua – A specialty museum where you can learn about the history of chocolate making and enjoy free samples.
Arco de Santa Catalina – An ancient arch built in the 1690s for cloistered nuns to walk from the convent to the school.
Caoba Farms – A wonderful oasis providing very tasty home-grown organic food.
Romantic Restaurants To Take Your Date To
Restaurante Las Antorchas – Barbecue and Guatemalan cuisine with excellent reviews.
27 Adentro – Caribbean and Latin fusion cuisine that's great any time of the day.
Epicure Restaurant – Super tasty hidden gem in Antigua with European cuisine.
Meson Panza Verde – Upscale old-times feel with delicious contemporary and healthy cuisine.
El Refectorio by Casa Santo Domingo – Best place in Antigua for international and Guatemalan cuisine.
Dating In Guatemala – What You Should Know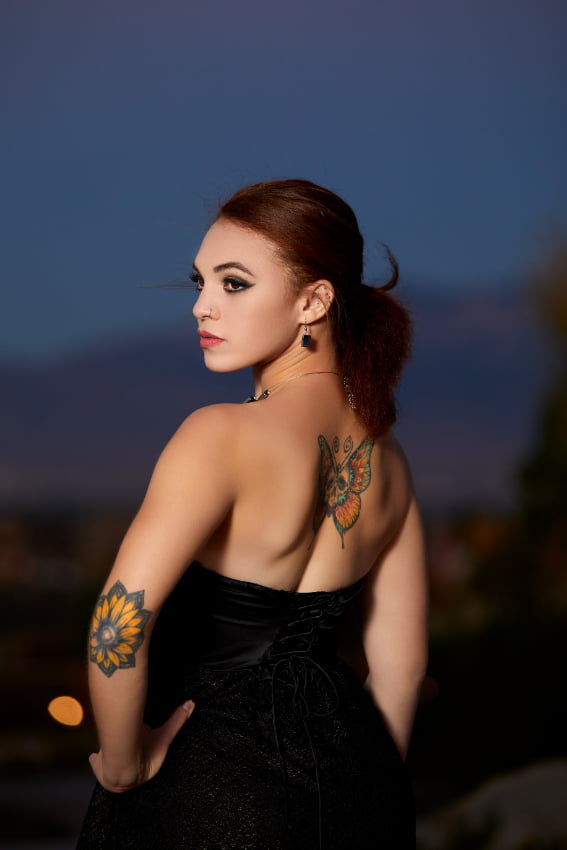 Now, you might think that dating is all about one-on-one time, but in Guatemala, it's a whole different ball game. They love their group dates, with friends, family, even the neighbor's dog (okay, maybe not the dog). It's all about family and community, and sharing the love.
So, you want to score a date with a Guatemalan woman? Here are three no-bullshit tips:
Embrace the culture: Guatemalans are proud of their heritage, so if you want to impress, learn a thing or two about their customs and traditions. Be open-minded and respectful, and you'll earn some serious brownie points.
Talk, don't just text: Communication is the goddamn foundation of any relationship, and it's no different in Guatemala. Be honest about your intentions, and don't shy away from discussing the tough shit that comes up in the relationship.
Slow and steady: Don't expect to jump into bed right away. Guatemalans like to take it slow, so focus on building trust and respect. And remember, good things come to those who wait.
Enjoy Dating Antigua Women
So, there you have it, you intrepid romantic explorer. We've dived into the top places to meet and date girls in Antigua, Guatemala. But remember, the real magic isn't in the location; it's in the connections you forge, the experiences you share, and the courage to step outside your comfort zone.
Let's recap:
Unleash your inner bookworm at bookstores and cafés.
Savor Antigua's nightlife at bars and clubs where you can dance the night away.
Get active and mingle in the great outdoors with sports and adventure activities.
Embrace cultural experiences at art galleries and museums to meet fellow art enthusiasts.
And lastly, don't forget the importance of language exchange events to bond over your shared love for languages and culture.
But don't stop here, my friend. Take action. Get out there, explore Antigua, and make meaningful connections with Guatemalan women. Life's too short for superficial relationships and empty conversations. Focus on building authentic connections that truly matter.