Are you planning a trip to Caracas? It's no secret that this city has a dark side. But it's also no secret that Venezuelan women are widely considered to be among the most alluring and attractive in all of Latin America.
I'll put it this way. If you're up for an adrenaline rush, and as long as you understand the risks and take all the necessary precautions, Caracas might be worth a visit.
Here are the top places to meet and date girls in Caracas.
🇻🇪 Chat with Single Women from Venezuela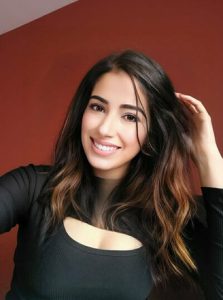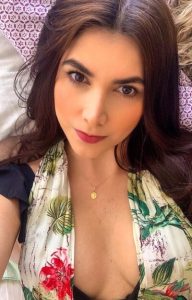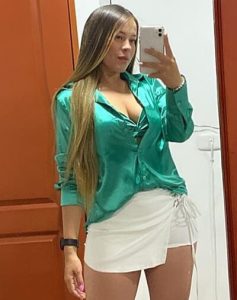 LatinAmericanCupid
≈ 17k girls online
4.7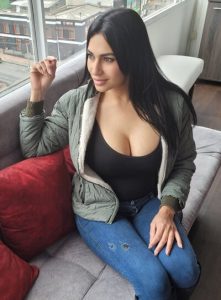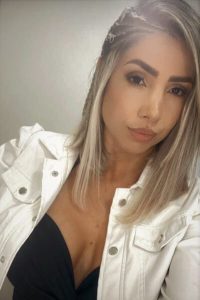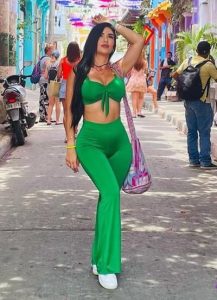 LatinWomanLove
≈ 13k girls online
4.5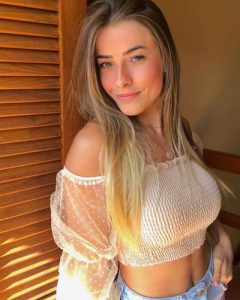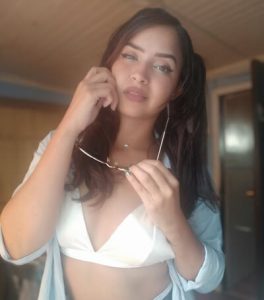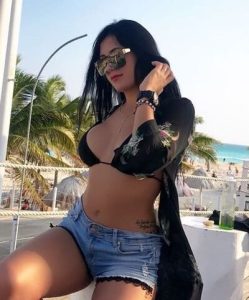 eharmony
≈ 19k girls online
4.4
Date Caracas Girls During the Day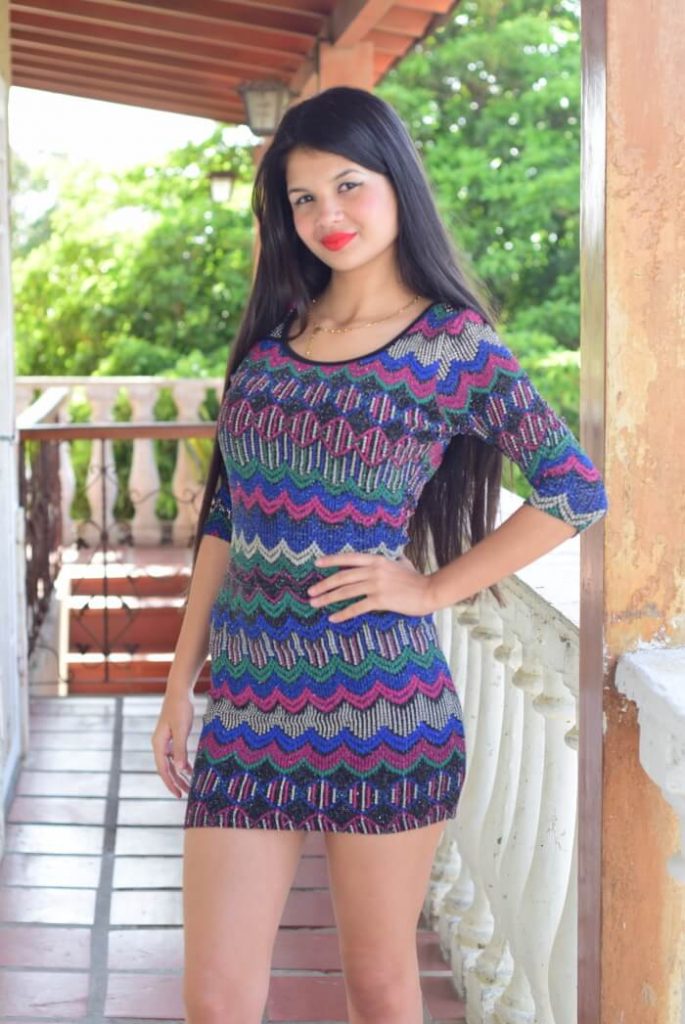 Caracas is the capital and largest city of Venezuela. It's located in the Caracas valley and is very close to the coastline of the Caribbean.
The safety concerns in Caracas cannot be overstated. The city has one of the highest murder rates in the entire world due to an economy struggling to recover, control by competing drug gangs and cartels, and massive political instability. So it's vitally important to be aware of these risks and be on your guard while you are in the city and approaching women.
Day game in Caracas is not always easy, but it can be done. As you can imagine, many of the streets in Caracas are dangerous, and women have to be on their guard as well. Just because you're a handsome American, Canadian, or European doesn't mean that all girls are receptive to you.
In general, the best areas in Caracas to practice your day game are in the Plaza de Francia, Las Mercedes, and Sabana Grande neighborhoods.
Shopping malls
Shopping malls and plazas present an opportunity to meet women while they are going about their day. You can approach and stop them for a quick chat to hopefully get their number. While you're at it, you can also explore the cafes and shops in the malls.
Some of the best shopping malls and plazas in Caracas include:
City Market Shopping Mall
Tolon Fashion Mall
Parks and outdoor areas
Parks are a good opportunity to go for a walk, soak up some sunlight, and hopefully meet girls who are there for the same reasons.
The best parks to go for a walk in Caracas include:
Parque del Este
El Avila National Park
Los Caobos Park
Landmarks and tourist attractions
Tourist attractions are another good opportunity to meet girls, including girls who may be visiting from other countries as well.
Check out these places:
Museo de Bellas Artes
National Art Gallery
El Museo Historico Militar de Caracas
Where to Meet Caracas Girls at Night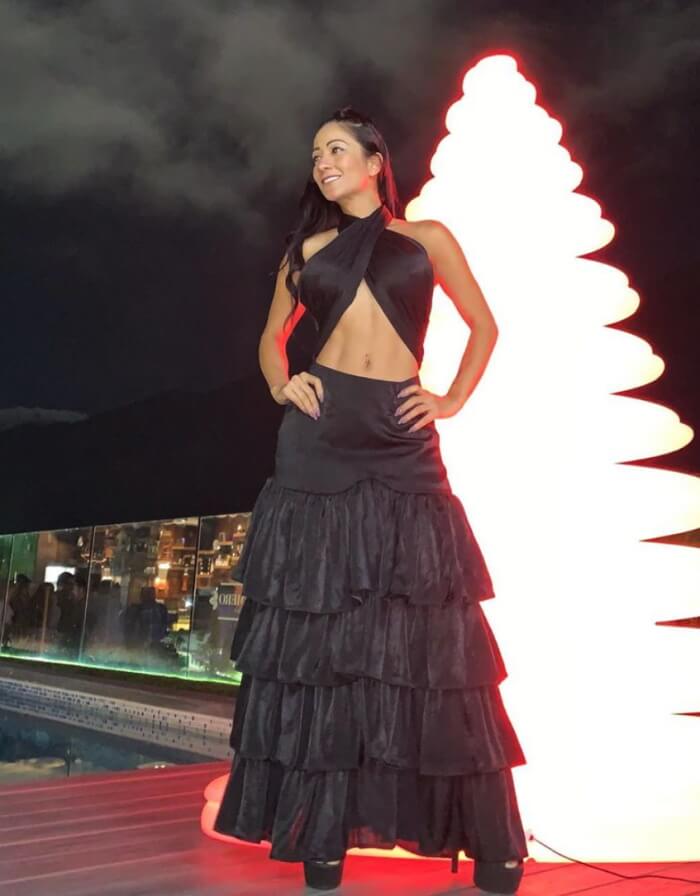 The best area for nightlife in Caracas is the Las Mercedes neighborhood, and specifically around Calle Madrid. This is the hotspot for bars and clubs and restaurants for a romantic date night. And while Caracas is one of the least safe cities in the entire world, the Calle Madrid area is about as safe as it can get.
My advice is to find a hotel in this area. Stay within walking distance of your hotel and practice walking back and forth a couple of times, so you know how to get back. Taxis are not always reliable, and you don't want to be dependent on your phone either. Avoid looking at your phone and acting like you are lost while walking around the streets of Caracas, and especially after dark.
Don't get too drunk. You can have fun in Caracas, but there's a reason why you will see fewer locals getting drunk or walking around after dark than in other cities.
With all that said, some of the best bars and clubs in Caracas include:
La Suite Bar
Maroma Bar
El Rinco del Abuelo
Juan Sebastian Bar
Again, keep your wits about you. Ideally, go with a friend or someone you may have met at a hostel. You'll always be safer in groups or pairs.
Stay vigilant in regards to prostitutes at bars and clubs as well. Many people will assume you're rich if you're visiting from the US or Europe. Working girls will detect you immediately but may disguise their true identity and not ask for money until after the deed is done. Always listen to your instincts!
Dating Caracas Girls Online
The ideal situation is to meet a girl online to date before you even arrive in Caracas. Of course, you will attract attention as a Western male, but again, don't assume that you're automatically guaranteed dates when you arrive.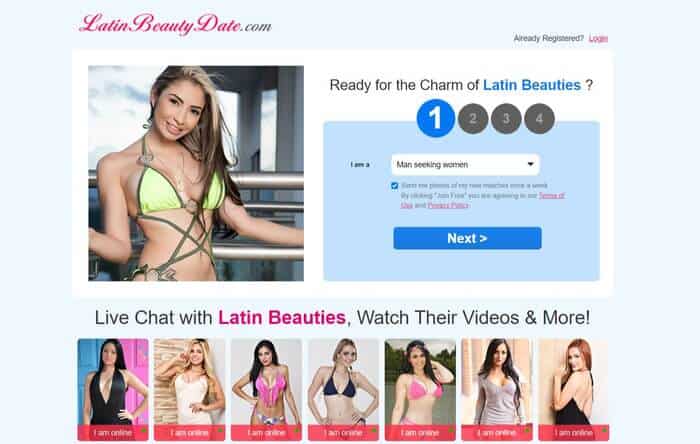 By meeting girls online a week or two before you arrive in the city, you can 'test the waters' and hopefully secure dates in advance.
One of the best dating sites to use in Venezuela is LatinBeautyDate.com. This is by far the biggest dating site in all of Latin America, and there are plenty of single Venezuelan women on here.
Remember that dating is a numbers game. Just because you have a date 'scheduled' doesn't mean it will follow through. Many things could happen for a date to be canceled or delayed, so try to get at least two or three scheduled before you fly in.
You should also consider:
With a massive user base of over 30 million members, LatinAmericanCupid is the big kahuna of Latin dating sites.
This international dating platform has over 20 million members, connecting singles in over 40 Latin American countries, including Venezuela.
Caracas Dating Guide
Nice places to hang out with your date
Again, stick to the Las Mercedes neighborhood area. Alternatively, if you want to go for a walk outside, check out Parque del Este. Or go for a stroll through the National Art Gallery. After a nice leisurely day, you can go out for food and wine.
Good restaurants and bars to take your date to
An evening spent talking over good food and a drink is a perfect way to end a day of doing something fun.
Some of the best restaurants in Caracas for a romantic dinner date include:
Alto
Brasero Steakhouse
Casa Pakea
San Pietro
Final Tips for Picking Up a Caracas Woman
Here are my final tips for picking up Venezuelan girls in Caracas:
Be On Your Guard
The most critical tip to know when picking up women in Caracas is to make your safety your top priority. You really need to be on your guard and practice excellent situational awareness throughout your stay here.
Always stand upright, don't act lost by repeatedly looking at your phone, and don't display any valuable possessions. Don't get drunk or walk around at night after dark. Get a hotel in one of the safest parts of the city and make sure you know how to get back.
Practice Your Spanish
You'll quickly find that English is not a very well-spoken language in Caracas. You'll always score points with your date if you at least make an effort to communicate with her in Spanish. Many visiting men don't even try, so it will make you stand out among other guys.
Don't Be Too Aggressive
Remember, girls in Caracas have to contend with safety issues on a daily basis. By all means, approach her and be direct when you see her, but don't be aggressive or forceful. Be playful and also be okay with not getting her number to gain her trust.