El Salvador girls are amongst the most attractive in Latin America! So, if you want to know how to date beautiful women from El Salvador, then this is the article for you!
This small country located in Central America, is well known for its gorgeous beaches and lush jungles and its beautiful and charming girls.
In this guide, you'll learn the top tips for dating a Salvadoran woman, as well as our favorite places for meeting local girls.
🔥 Top Sites To Meet Latinas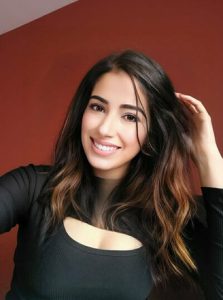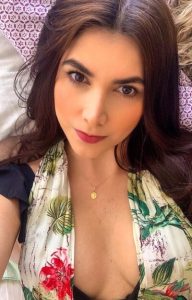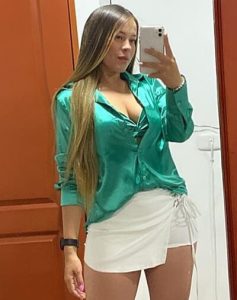 LatinWomanLove
≈ 17k girls online
4.9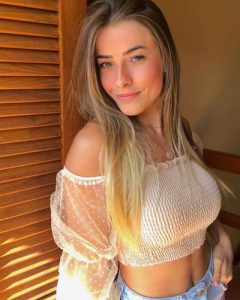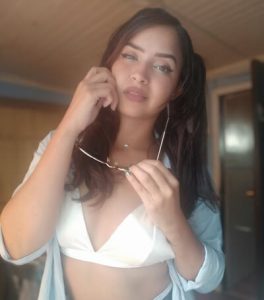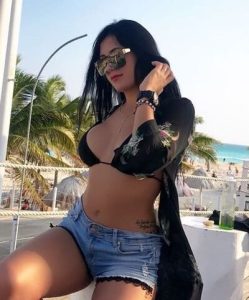 LatinAmericanCupid
≈ 9k girls online
4.2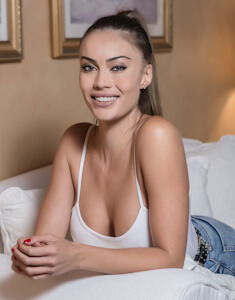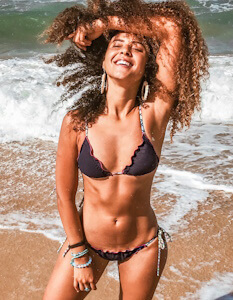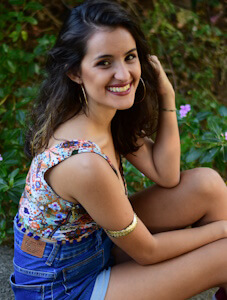 LatamDate
≈ 9k girls online
4.4
Best Places For Dating a Salvadoran Woman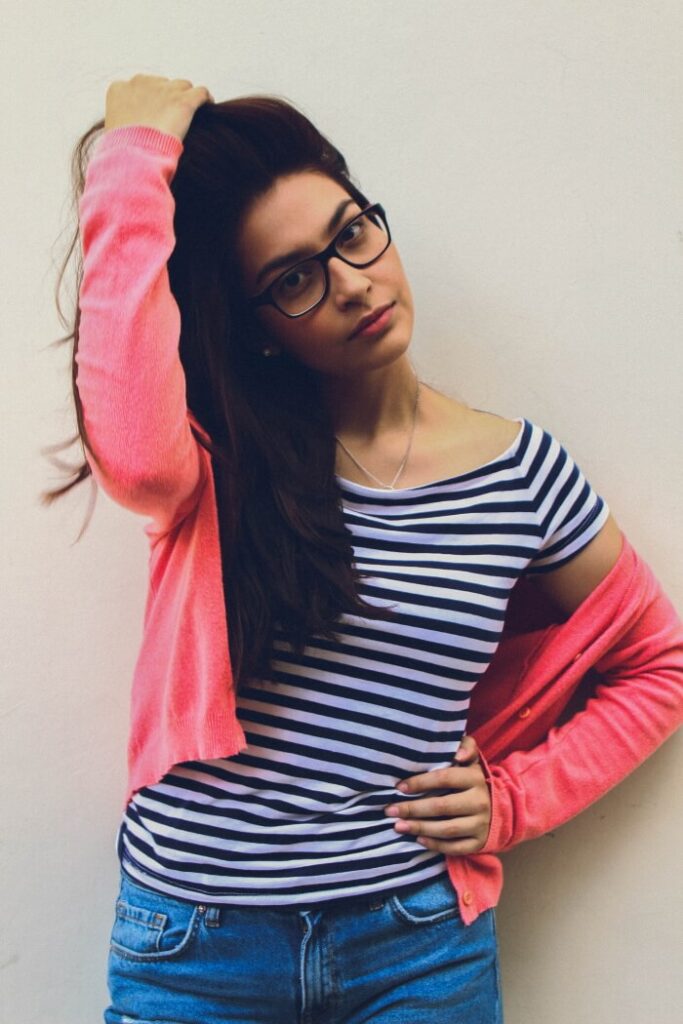 It's wise to travel around and explore Latin America as a whole before you visit El Salvador. You need to be on your A-Game here when it comes to practicing situational awareness and always being on your guard.
Learn Spanish before you pay a visit because very few people in El Salvador speak and understand English. Even learning basic Spanish can help you communicate with girls or get you out of trouble in bad situations.
Your safety should always be your top priority anywhere you go, but in El Salvador, it's extra important. It is not the country to relax and mess around in. That said, if you want to take the risk and get a chance to date some of the hottest women in Latin America, there are some vital tips you should know.
San Salvador: The Best City to Meet El Salvador Women
San Salvador is the capital and largest city of El Salvador, with over two million people. It also provides the best chance for meeting a Salvadorian woman.
Remember, San Salvador is a dangerous city, but there's great nightlife if you are not scared of the dangers. As noted before, always be on your guard – you're in one of the most dangerous cities in the world.
Never walk around at night, but you should only go to areas where the businesses have armed guards patrolling outside, even during the day.
There are very few decent places to meet girls outside of the capital. The towns outside of San Salvador are much smaller with fewer guards and, therefore, even less safe.
Meet El Salvador Women During the Day
During the day, the best places for meeting local women are in shopping malls. Here you will encounter girls going about their day who you can stop briefly to make a connection with and see if they're interested in going out with you. There's much less risk here than in other areas of the city.
The best shopping malls in San Salvador worth checking out include:
Metrocentro
La Gran Via
Galerias
Plaza Futura
Out of these options, Plaza Futura is often your best bet. That's because El Salvadoran women here are usually more receptive to handsome gringo men approaching them.
Dating San Salvador Girls at Night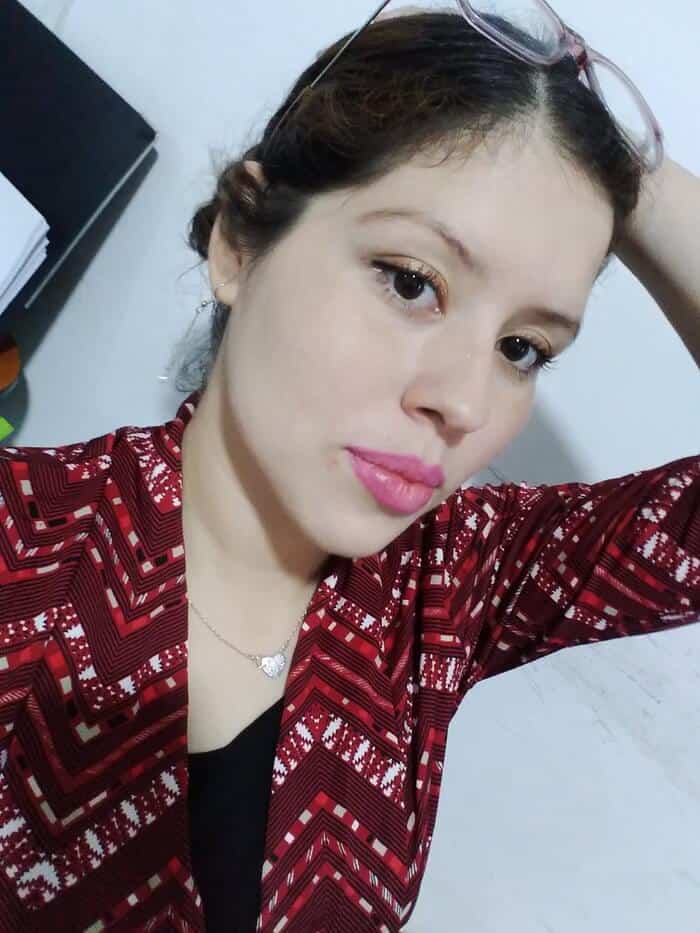 San Salvador is known for its vibrant nightlife, and it's a great place for dating Salvadoran girls at night. From salsa clubs to lounges and bars, there's something for everyone. The best thing about San Salvador is that there are plenty of different places to choose from, depending on what type of atmosphere you're looking for. Whether you're in the mood for a lively pub or an intimate lounge, San Salvador has it all.
The local bars and clubs tend to be quite crowded on Friday and Saturday nights, so it's a great place for mingling with single ladies. If you're looking for something a little more upscale, then you can check out the rooftop bars and cocktail lounges in the city. These spots tend to attract a more sophisticated crowd with plenty of hot Salvadoran women looking for someone special.
Overall, San Salvador is an excellent destination if you're seeking romantic connections and want to maximize your chances of meeting eligible singles while having a good time. Whether it's live music and dancing or casual drinks at a rooftop lounge, this city has plenty to offer anyone looking to find love!
The most popular nightclubs in San Salvador include:
Alive Club
Republik Bar
Los Alambiques
Don't be intimidated when you see armed guards outside at these clubs; you'll feel safer.
San Salvador Dating Guide
Now that you've managed to snag a date with a lovely lady, the real work begins: showing her the time of her life. Below, I'll share with you the best spots for a killer date night in San Salvador:
Irineo Gastronomía at Blvd del Hipódromo 581 – Trust me, it's fancy.
Al Pomodoro at Av La Revolución y Calle Circunvalación 184 – Italian goodness.
La Gastroteca at Blvd Del Hipodromo, Hotel Clarion Suites Las Palmas – Gastropub anyone?
Sucree at Blvd Del Hipodromo 406 – Sweets and treats.
Picasso Stone Flame Oven at Blvd de los Heroes y Av Sisimiles – Get your pizza fix.
Lobby at Blvd Del Hipodromo 587 – You'll like the vibe.
Clavo & Canela at Calle los Sisimiles 3102 – Spice up your date.
La Burrata at Hotel Suites Las Palmas, Blvd Del Hipodromo 1 – More Italian love.
Republik Bar at Calle La Reforma 243 – For the barflies.
La Taberna at 79 Av Norte 534, Colonia Escalón – Old-school charm.
Day Date Ideas:
Who doesn't love a little sunshine on a date? Take your girl to one of these fantastic spots:
El Boqueron National Park – Nature's beauty at its finest.
Cuscatlán Park – Perfect for a picnic.
Jardin Botanico La Laguna – Flex those green thumbs.
National Zoo Of El Salvador – Animal lovers unite.
Looking for something a little more unconventional?
Check out San Andreas Ruins, Puerta del Diablo, or take a trip to Playa el Tunco. And don't forget the museums, because we all need some culture in our lives:
Museo Nacional de Antropologia – Get your history on.
Museo de Arte de El Salvador – A feast for the eyes.
Best Dating Websites to Meet El Salvador Women Online
It's a great idea to use a Latin American online dating site to meet girls in El Salvador, so you can hopefully set up a few dates before you land in the country.
Try LatinWomanLove or LatinAmericanCupid, which are two very popular dating websites in Central America.
LatinAmericanCupid – The Site For Dating in El Salvador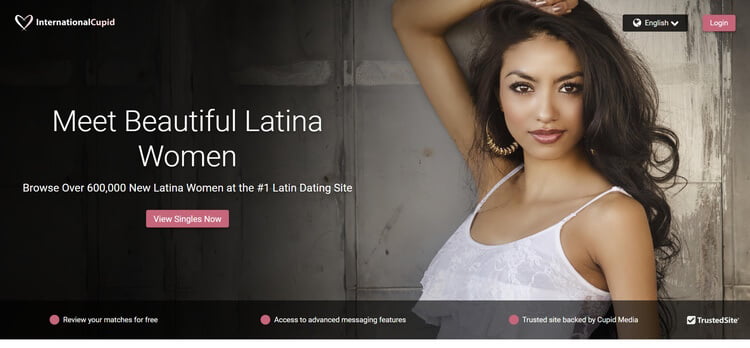 LatinAmericanCupid.com is a dating website that is focused on connecting Latin American singles with Westerners from around the world.
Quality of Profiles:
The profiles on this website are of high quality, with a lot of information available for each user. Most users have filled out their profiles completely, and many have uploaded photos. This makes it easier to find matches that are a good fit for you.
Price:
Latin America Cupid offers a range of pricing options, with premium memberships starting at $29.98 per month. While this may seem a little steep, it is worth it for those who are serious about finding a match on this website.
Security and Support:
The website takes security and privacy very seriously, with a number of measures in place to ensure that users are safe. Additionally, the support team is available to assist with any issues or questions that users may have.
Verdict:
Latin America Cupid is a great option for those who are looking for a dating website that is focused on Latin American singles. With high-quality profiles, a range of pricing options, and strong security and support, it is a great choice for anyone who wants to meet El Salvador women online.
El Salvador Dating Culture: How to Please a Salvadoran Woman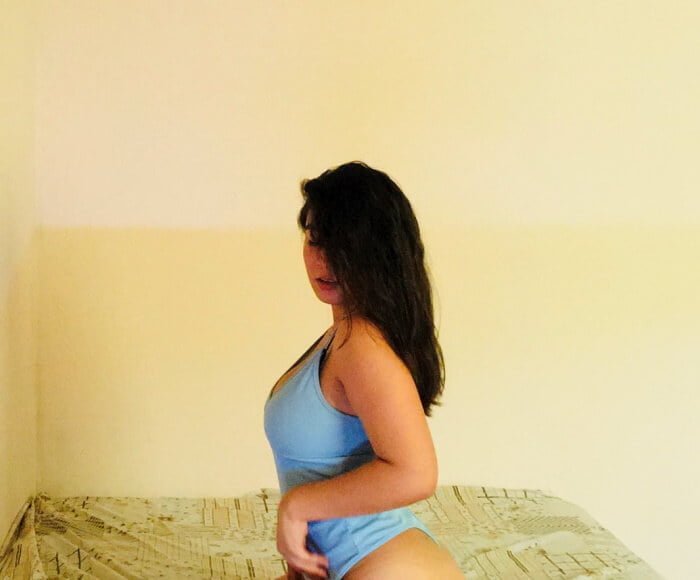 Show that you care about her and her culture
When it comes to long-term relationships, Salvadorian girls want a man who they know cares about them, especially on the first date. She was taught to make sure her family always comes first, and she wants a man who is prepared to do the same for her and her future children.
Give your Salvadorian woman some space
You may be incredibly attracted to her but don't make her the center of your universe either. Give her attention and plenty of space at the same time while remaining focused on your own goals and becoming the best version of yourself.
Respect her culture and religion
Salvadorian girls may love gringo men, but they also love gringo men who respect their culture, religion, and the way they were raised. That doesn't mean that you have to give up your own culture or religious views. Still, if you are planning a long-term relationship with her, you must be prepared to integrate her cultural upbringing and religious views into your life.
Accept her lifestyle
If you want to know how to impress a Salvadoran woman, there's one thing you need to understand. Salvadorian girls love to party and have fun, and they don't like feeling like they are being tied down. That fact is something that you must accept, so get ready for several late nights of partying and dancing.
The Dos and Don'ts of Dating Salvadoran Women
Now to the most important part – my top tips for dating Salvadoran women!
Dos:
Respect her family: Salvadoran women are big on family, and you'll probably meet them sooner than you think. Make a good impression, and show you care about their opinions. Don't argue with your girl in front of them, pick up the tab, and prove you're responsible.
Learn some Spanish: Not all Salvadoran women speak English fluently, so learning Spanish will help you understand her better – and that's kind of important in a relationship, right?
Don't be a bore: Yeah, it's obvious, but you have to be fun and interesting when dating El Salvador women. They're outgoing and exciting, so they won't appreciate your shy or dull ass on a date.
Take some initiative: Salvadoran women usually have traditional values, which means they expect you, as a man, to take charge, plan dates, and make the first move in the relationship.
Don'ts:
Avoid stereotypes: Salvadoran women, like all women in the region, can't stand being stereotyped, exoticized, or fetishized. It's not just them, though – it's a shitty move with any foreign woman. Also, stay away from politics and sensitive topics on the first date.
Don't assume they're "easy" or rush into sex: There are plenty of stereotypes about their "easiness," but they're all bullshit. If you're looking for an El Salvador bride, not just a one-night stand, be patient!
What Are Salvadorian Girls Like Compared to Other Latina Girls?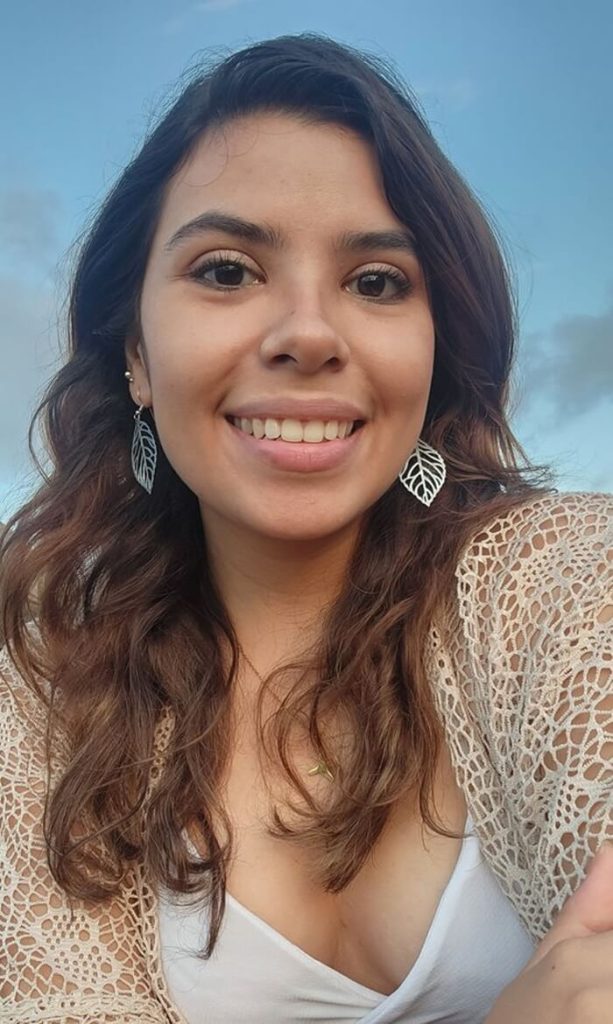 Salvadorian girls are more beautiful than you would expect. But while they seem like typical Latina girls at first glance (both physically and mentally), there are a few other differences that you may not expect.
From my experience, here are the differences between Salvadorians and other Latina girls:
Salvadorian Women Look European
You'll be surprised to see that many Salvadorian women have a strong European look to them. Their skin is tan and their hair dark, but they still have a lighter complexion than many other Latin women.
Their Bodies Are Less Curvy
Salvadorian women typically have fewer curves to them than, say, Brazilian or Venezuelan women. But they also tend to be thinner than many of their Latin American counterparts, which is one reason why they are so alluring.
Girls from El Salvador Are More Conservative
Even though El Salvador girls love to live in the moment and have fun, they tend to be a bit more conservative than their other Latina counterparts.
Most still live at home with their extended families. Due to both family responsibilities and the cities' dangers, they tend to go home earlier in the night than most other Latinas typically do.
If she ever introduces you to her family, it's a clear sign she views you as a long-term partner!
They love foreigners
One more quality that most Salvadorian girls share is how they look forward to meeting and dating attractive foreign men.
Not only are you a bit more exotic in El Salvador as a Western man but there's also less competition than in other Latin American locations since not too many other Westerners choose to visit this country.
Enjoy Dating Women from El Salvador
Now, I know what you're thinking – this culture might be a little different than what you're used to, but trust me, it's worth stepping out of your comfort zone and getting to know these women.
Why?
Because these incredible women have a hell of a lot to offer. Daytime outings? Hell yeah! You'll be exploring historical sites and soaking up some sun on gorgeous beaches. Nighttime dates? Even better. These girls love salsa dancing and checking out the local nightlife. And let's not forget, Salvadorian girls are straight-up amazing companions.
So, don't let fear hold you back. Embrace the unknown and dive into a whole new dating experience. Remember, great relationships are built on shared experiences and stepping out of your comfort zone together.
So, stop procrastinating and sign up for one of the many Salvadoran dating sites available. Start your wild and wonderful journey with a beautiful Salvadorian woman today!