If you have vacation plans in the capital of Uruguay – Montevideo, you are a lucky guy. Not only is it a beautiful sizzling city to visit, but it is also a great place to meet hot girls. Let me get more specific about where you can meet Montevideo women.
When I visited Uruguay about two years ago, I spent a week in Montevideo. I dove into Uruguay nightlife and ended up dating a few Montevideo girls.
I'd like to tell you what I learned about Montevideo and its dating scene through the following topics:
Dating Montevideo women during the day
Meeting Montevideo women at nighttime
How to meet Montevideo girls online
Montevideo dating guide
Here we go!
TL;DR About Montevideo Women
| | |
| --- | --- |
| Bars and clubs to meet women: | Boca Negra, Phonotheque, Pocitos |
| Places to meet girls during the day: | Punta Carretas, Doña Inés Dulces Tentaciones |
| Best dating site: | LatinAmericanCupid |
| How to win their heart: | Learn some conversational Spanish; Be a gentleman |
🔥 Top Sites To Meet Latinas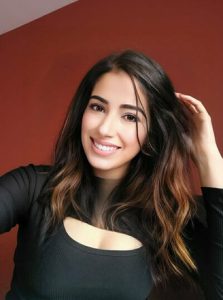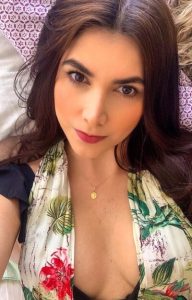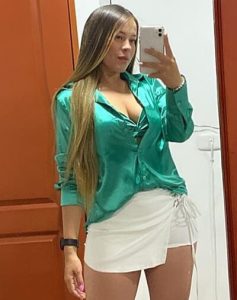 LatinWomanLove
≈ 17k girls online
4.9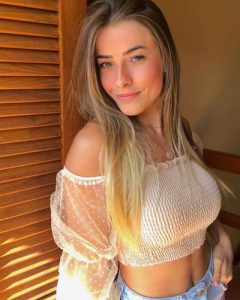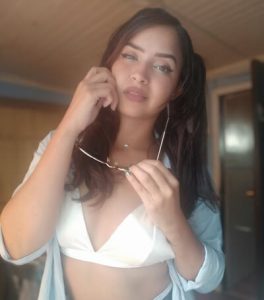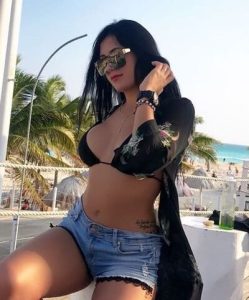 LatinAmericanCupid
≈ 9k girls online
4.2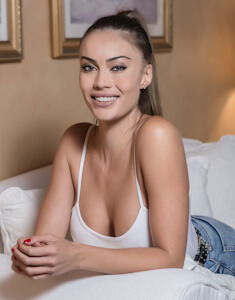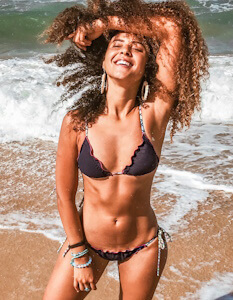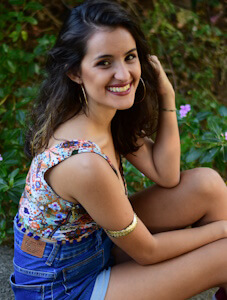 LatamDate
≈ 9k girls online
4.4
Dating Montevideo Women During the Day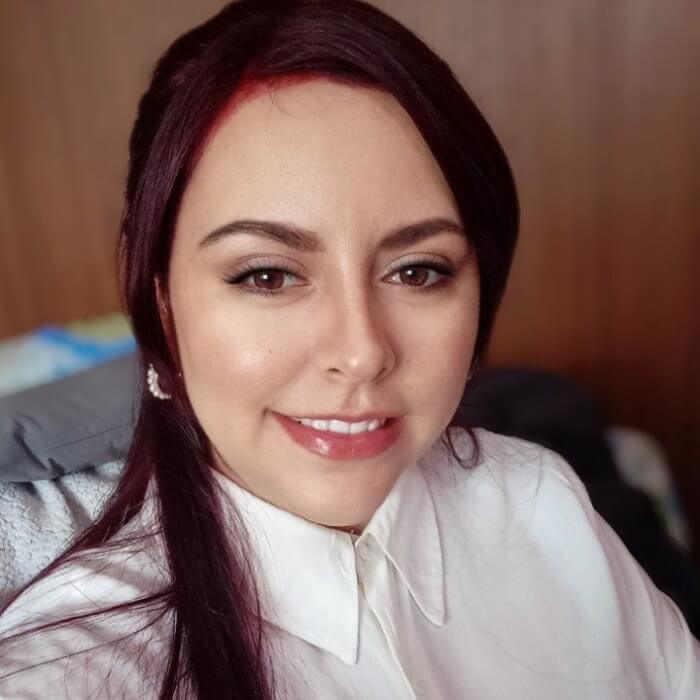 When it's sunny and hot out there, one of the most logical options to meet women would be to go to the beach. Beaches are always filled with Montevideo girls interested in having a good time. You can also find a nice beach bar to chill out and make new acquaintances.
On the other hand, some popular parts and streets of the city are almost all the time packed with people and buzzing social life. Use a pick-up line like asking for a local girl's help finding a place or telling you more about the local background of Montevideo, and you are all set.
Here are a couple of the best districts for meeting and dating local girls:
Famous beaches like Playa de Los Pocitos, Playa Ramírez, Playa Malvin, Playa Verde, etc.
La Rambla is a romantic and always busy promenade that goes all along the coastline of Montevideo.
Avenida 18 de Julio is the main avenue of downtown Montevideo.
Shopping malls
Good places for meeting local ladies are also popular shopping malls and boutique districts. There are a lot of Montevideo women who are enjoying their free time and can be approached quite easily for a chat and a coffee.
Here are the most popular malls in the city:
Montevideo Shopping Center
Portones
Punta Carretas
QEB
Parks, Outdoor Areas, Tourist Attractions, and Beach Bars
You should check out some popular outdoor areas, beach bars, and tourist attractions of Montevideo as well. In my experience, girls there are easy to approach because they spend their leisure time; therefore, they are relaxed and open-minded.
Let me give you some examples of where exactly you can go and meet Montevideo women during the daytime:
Playa de Los Pocitos and other beaches of Montevideo
Parks such as Parque Rodó, Parque Batlle and Parque Prado
Mercado del Puerto (Port Market)
Doña Inés Dulces Tentaciones
El Palacio Del Café Ciudad Vieja
Sometimes Sunday Cafe & Restaurante
Rico Café
Plaza Independencia (Independence Square)
Ciudad Vieja (The Old Town)
Montevideo Carnival is the place to go both day and night when you visit the city from mid-January to late February.
Where to Meet Montevideo Girls at Night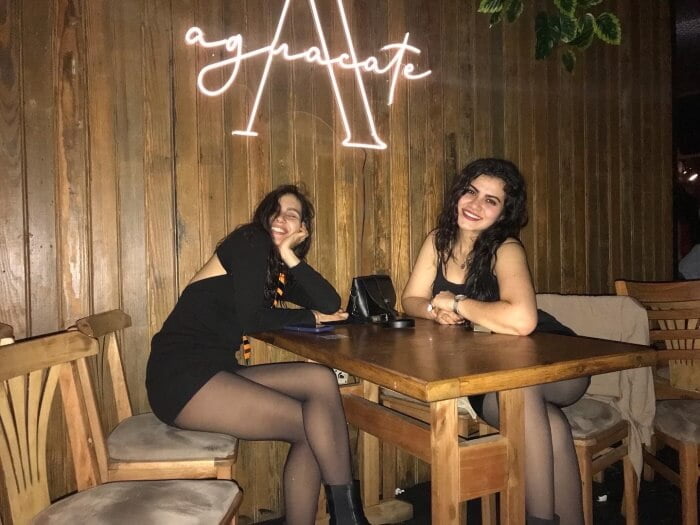 Although Uruguay's nightlife is considered fairly quiet, there is still plenty of partying in the capital city. Montevideo nightlife is concentrated in Pocitos, Punta Carretas, and Carrasco neighborhoods.
There you can find various bars, restaurants, clubs, and other nightspots that Montevideo girls frequently visit. The most upscale part of the city is Pocitos, so if you are looking to do all the dating around one area, you are all set there. For example, there are many trendy venues near the World Trade Centre.
More great nightly opportunities await you in the Old Town and around Plaza Independencia and La Rambla. These places for nighttime mingling are quite far from one another, but it might be worth trying them out.
I have put together a list of clubs and bars that are the best places for successful hook-ups. Please remember that Uruguay nightlife gets going quite late, usually at 1 am.
Best Nightclubs to Meet Girls in Montevideo
Lotus Club
Burlesque
Phonotheque
La Bodeguita del Sur
Best Bars for Picking up Montevideo Women
Boca Negra
Bar Andorra
Bar Fun Fun
Baker's Bar
Jackson Bar
La Ronda
Gallagher's
Fénix Bar
Volvé mi Negra
Meet Montevideo Girls Online
Meeting Montevideo women can take a lot of your time and effort, not to mention trying to get them on dates. That is why I am a fan of online dating. If you use a dating site or an app, you can do most of the work before arriving in Uruguay. Meeting girls and setting up dates online are especially useful when your trip is short.
If you are ready to try out online dating, there are a few popular Uruguay dating sites that I can recommend to you. Here is a quick overview of them: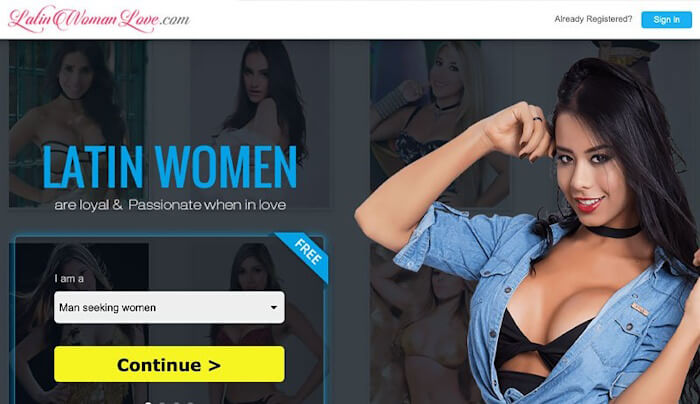 LatinWomanLove.com is a worldwide and still-growing dating site known for setting up Latin girls with foreign men. It includes more than 2 million profiles and is used by slightly younger folks than InternationalCupid – that is, 20 to 32-year-olds.
Some of its features, such as viewing photos and videos, sending the first message, and using Let's Mingle, are free. Premium features include instant chat and video chat. The site is very user-friendly and has a simple setup.
Special features of LatinWomanLove.com include:
You can sign up through your Google account.
Many functions for free members, such as watching and sending videos, audio messages, and some digital gifts.
LatinWomanLove.com is available for different operating systems, including Android and iOS.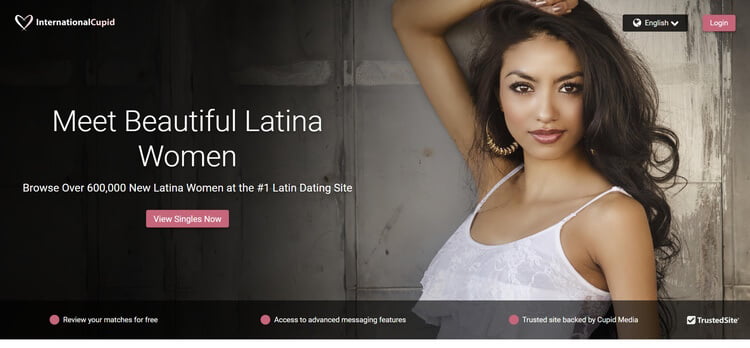 This platform aims to facilitate long-term relationships rather than casual ones and is the ideal place for finding a Latin partner. Most of its 3 million + users are of Latin origin and between the ages of 26 and 30.
LatinAmericanCupid has great search filters and detailed profiles that make finding a suitable match easy. It is very straightforward and one of the cheapest to use. The flaws are that all the benefits you can get from the site are only for paying members, and it doesn't have a lot of different options for connecting with other members.
LatinAmericanCupid.com stands out with the following:
Message filtering feature
Cupid tags
User's video greeting
The mobile app is only for Android phones, not iOS.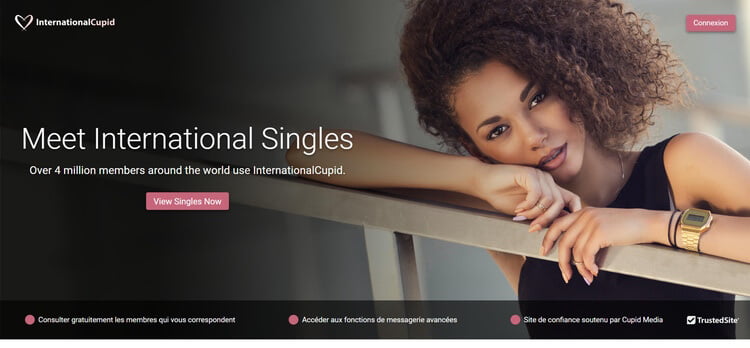 This dating site has over one million international users and more than 700 000 profiles. It is most popular among 23 to 36-year-olds.
Pros of InternationalCupid include:
Advanced search options
Easy registration process
Nice design
Widespread reach
The mobile application
On the downside, there are limited communication options for free members. Cons can also be mandatory ads for premium accounts, communication options with paid members only in some cases, and reports of fake profiles.
Features of InternationalCupid worth mentioning include:
Instant messaging
Auto translate
User galleries
Become anonymous
Become the top member to be most likely found in searches
Montevideo Dating Guide
Congratulations, you've got yourself a date with a local hottie. Now it's time to choose a romantic place where you can enjoy your time with each other. You can start with dinner in a fancy restaurant or, in the case of good weather, go for a walk in the park or the port area. There are also many nice cocktail bars you can go to have a few drinks before dinner.
If you are looking for an adventure together with your date, you'll be glad to know that the beaches of Montevideo are full of various possibilities for outdoor activities. Surfing, windsurfing, scuba diving, jet skiing, sailing – you name it.
Or, if your style is more sophisticated, surprise your lady with a visit to a local museum, e.g., Museo de la Historia del Arte, or catch a show at the Teatro Solís.
Below are a few ideas of what to do or where to go for your date.
Nice Places to Hang Out At
Playa de Los Pocitos or other beaches of Montevideo
La Rambla
Mercado del Puerto
Jardín Botánico
Parks such as Parque Rodó, Parque Batlle and Parque Prado
Plaza Fabini
Good Restaurants and Bars to Try
Cocktail Club
Dakota SteakHouse & Bar
Dueto Cocina Urbana
Jacinto
La Cocina de Pedro
La Fonda
Negroni
Panini's
Tabaré
Tandory
Final Tips for Picking Up an Uruguayan Woman
Learn Some Conversational Spanish
Although an average woman from Montevideo speaks English well, it is a good idea to approach a local girl in Spanish. Women are usually more flattered by a guy who tries to converse in their native language. This way, you show that you're making an effort and don't come off as condescending. It is already one step in the right direction in getting a date!
Stay Up Late
A typical Uruguayan won't go out to party before 1 am, so if you want to get the best out of the local nightlife, stay up late. Be prepared to stay awake until the morning, as the party probably goes on until at least 6 am.
Be Straightforward
Uruguayan women are known to be intelligent and self-aware. So, when walking up to one and trying to catch her attention, the best strategy is to be honest, and direct. Quit beating around the bush and tell her how you feel about her; for example, you find her attractive and would like to take her out.
Prefer Smart Conversations
Because Uruguayan girls are knowledgeable and smart, it is not a good idea to develop small talk with them all night. They prefer a thoughtful exchange of thoughts about cultural topics. Try asking about her hobbies and interests. Avoid subjects like politics and religion.
Be a Gentleman
Acting like an old-school gentleman will help you to take your date to another level. Pick her up for your date, open the doors for her, help to get her coat off, take care of the check, etc. Small gestures such as giving her flowers or making a small present will make her feel special and impress her, I'm sure.
Enjoy Dating Montevideo Women
By now, you should be an expert in dating Montevideo women! We discussed which dating sites to use, where to meet girls and where to take your date for a good time. With the above dating tips in mind, I am sure you will meet someone special.
Montevideo is a great place to visit, and with a pretty lady by your side, you'll have the time of your life!