Costa Rica is renowned for its amazing beaches, but there is so much more to the country than that:
It is Costa Rican babes, who make for an ideal company to hang out and explore the country with!
Costa Rican chicks are often considered to be the best looking in entire Central America, and lots of people agree. Known as Ticas, the girls resemble Europeans more than other Latinas.
If you are looking to know more about meeting and dating San Jose girls, this guide covers all the essentials.
🇨🇷 Chat with Single Women from Costa Rica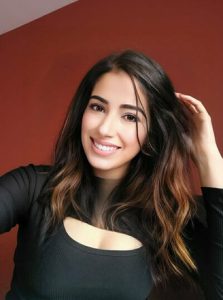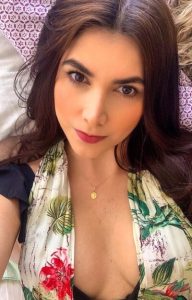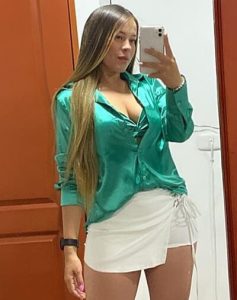 LatinAmericanCupid
≈ 17k girls online
4.7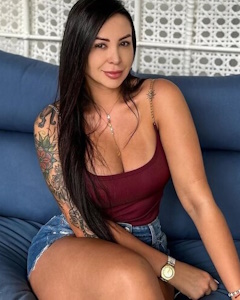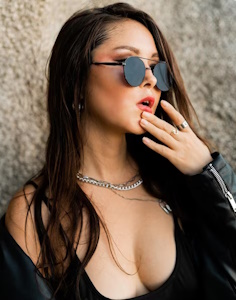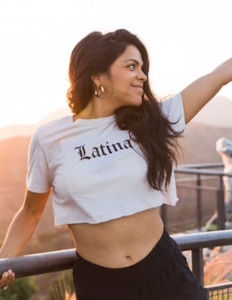 LoveFort
≈ 11k girls online
4.5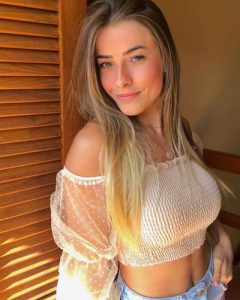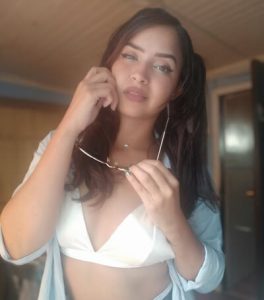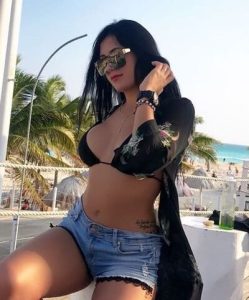 eharmony
≈ 19k girls online
4.4
We'll talk about:
Where to meet single Costa Rican ladies during the day.
The best nightlife districts with a list of popular singles bars and nightclubs where to pick up women.
A few tips you can use for dating in Costa Rica.
Meeting Girls in San Jose During the Day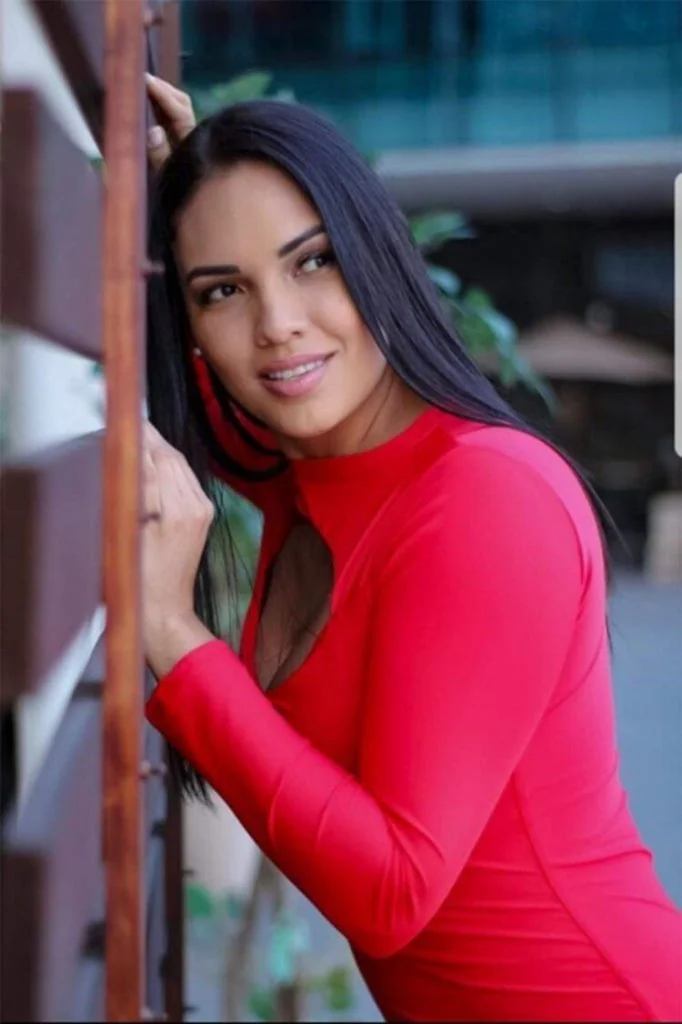 For a tourist looking for the best possible combination of hot Costa Rican girls, bustling population, and safety, the capital San Jose is the best city to visit.
Given the large population, there are a lot of options for daytime dating:
You can try meeting university girls at places like La Calle Armargura.
If you are looking for upscale areas, Escazu has a mix of shopping malls and night clubs.
Downtown San Jose buzzes with little shops with young women working in them. You'll find many tourists in the area as well.
Shopping Malls
Mall San Pedro is always crowded with hot Ticas, making it the perfect place to show your game during the day. Sometimes you might not even need a game, and a simple Hola could break the ice.
Other popular shopping malls include:
City Mall
Avenida Escazu
Plazavenida
Plaza Real Cariari
Supermarkets are one of the most underrated places for meeting girls as well! Many of them actually have model-looking ladies working in the food section.
Parks and Outdoor Areas
San Jose has amazing weather and there is no shortage of lush parks, blooming gardens, and other outdoor areas where you can pick up single women.
Check out:
Parque Central
La Sabana Park
Plaza de la Cultura
Morazon Park
Downtown
Parque Espana
To take a girl out for a fun and exciting date, you could try white water rafting or nature trails in San Gerardo de Dota or Orosi River Valley.
Landmarks and Tourist Attractions
There are plenty of museums and tourist attractions where you can meet San Jose Costa Rica girls or foreign chicks getting to know the local culture.
Some good museums to visit are:
Pre-Colombian Gold Museum
Museo Nacional
Museo de los Ninos
Museum of Costa Rican Art
Jade Museum
Places to Visit Near San Jose
If you get tired of the city, you could head to these popular destinations to meet Costa Rican girls:
Puerto Viejo
A 3-hour bus-ride away from the capital city, Puerto Viejo is a superhit vacation destination oozing with tourists and locals alike. Everyone's here for a party, and European backpackers are known to let themselves loose here.
Jaco Beach
Around an hour's drive from San Jose, the place is famous for a laidback lifestyle, and the girls like to go easy – the perfect recipe for something adventurous.
Meeting San Jose Girls at night
The real fun begins post-sunset! Being Central America's most visited country, Costa Rica is full of expats who are out to have a good time.
Unlike in most big cities, there's not one specific area for singles nightlife in San Jose, and bars and nightclubs are spread out.
That said:
El Pueblo is a good area to find pick up bars and clubs.
There are lots of young university students around La Calle Armargura in San Pedro.
The suburbs of Escazu and Santa Ana are far away from the town but worth checking if you are on an extended vacation.
Best Nightclubs in San Jose Costa Rica
Thanks to the spread-out geography of the city, you can find nightclubs in all of the districts we've mentioned in this guide.
Some of the best clubs are:
Club Vertigo
Club Rouge
Castro's Discotheque
Rapsodia
Hotel Del Ray and El Pueblo are amongst the top destinations where the party never ends.
Best bars in San Jose Costa Rica
Bars are spread out in the city as well and some of the best bars and lounges where you can potentially hook up with girls are:
Hoxton Pub
Jazz Café San Pedro
Asylum
Stiefel Pub
Rapsodia Lounge
Please be extra careful during the night, as it is difficult to tell the prostitutes (yes, there are plenty of them) from genuine single women.
Meeting Single Girls in San Jose Online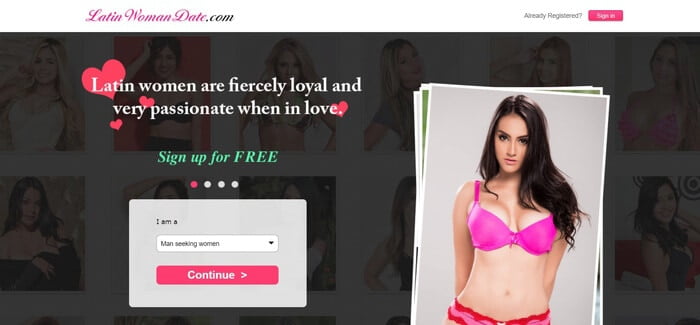 Online dating is the perfect option for those who are looking to save time and build a foundation in advance. If you use the online option well, you will have a few phone numbers of single San Jose girls to call as soon as you land in the country.
Simply being a gringo might not guarantee a hook-up here, as the city is full of expats, and there would be many like you. On the bright side, Costa Rica babes are better at English compared to many Latinas, which makes meeting women easier.
LatinWomanDate.com is one of the most popular Costa Rican dating sites and offers a good return for your time. It helps you filter out girls in San Jose who speak English and are located near the place of your travel. It has verified profiles of singles looking for a relationship, though a bit of extra effort might land you casual relationships as well.
Tips for Dating in Costa Rica
Learn elementary Spanish – Learning Spanish would often earn you brownie points throughout Latin America, though there is a decent English-speaking population in the country.
Yes is not always a Yes – Strange as it may sound, Ticas avoid saying No to your face. So, don't be surprised if she gave you a false cell number or didn't show up even after agreeing to a date. It's just their way of saying No politely (and strangely!)
Respect women – It holds everywhere, and Costa Rica is no different. Do not treat women as sex objects, no matter how many prostitutes you run into.
Being a westerner is normal – Costa Rica sees more westerners than you think, so don't bring it up to establish your perceived higher position.
Costa Rica is liberal – Do not assume the people to be traditional just because it is a developing country. You will meet many beauties who are modern and westernized.
Conversation – Invest your time entirely to your date and try getting to know them, rather than just waiting to get in her pants!
Brace up for prostitutes – Costa Rica (particularly San Jose) has plenty of them, and a rich-looking foreigner (perceived rich by default) is an easy target. Full-time prostitutes are looking to hook up a few times a month to keep paying their bills.
Don't expect punctuality – It is widespread for Ticas to turn up half an hour late for a date night. It is a societal and cultural thing, so do not take it to heart when it happens to you.
Enjoy Dating San Jose Women
Costa Rica is a beautiful country driven by tourism. You'll find some amazing Costa Rican hotties in San Jose who will guarantee you a good time, provided you bring out your top game. Even though there is competition from other foreigners like you, the effort is worth it.