Let's be honest, dating can be a real f*cking rollercoaster, especially when you're trying to meet someone in a new city or country. But don't worry, my friend, I've got your back. In this article, we're diving deep into the beautiful city of Guayaquil, Ecuador, where we'll uncover the top spots to meet and date girls. I'll be your personal love guru, navigating you through the chaotic, yet thrilling world of dating in Guayaquil.
Now, you might be thinking, "Why the hell should I listen to this guy?" Well, not only have I personally explored Guayaquil's dating scene, but I've also gathered insights from locals and fellow travelers to bring you the most comprehensive guide on where to meet and connect with Guayaquil women. So buckle up and get ready to embrace the adventure.
Forget the cliché dating advice you've heard a thousand times. In this article, we're cutting through the bullsh*t and getting real about what works and what doesn't. I'll be covering:
Daytime Delights: Where to meet Guayaquil women during the day
Nighttime Necessities: Best spots to meet girls at night
Online Connections: Best dating sites to use in Guayaquil
Unf*ck Your Dating Game: My top dating tips to pick up with local women
By the end of this guide, you'll have a solid grasp on how to navigate the dating waters of Guayaquil, and you'll be well on your way to forging genuine connections with the lovely ladies of this vibrant city. So, let's dive the f*ck in and explore the wild world of dating in Guayaquil, Ecuador.
🔥 Top Sites To Meet Latinas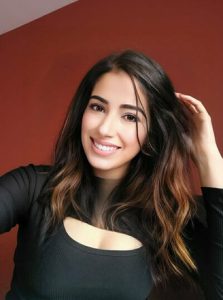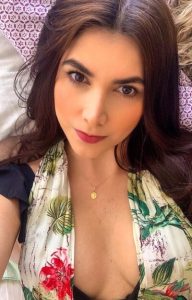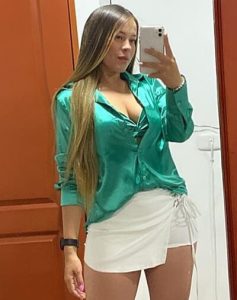 LatinWomanLove
≈ 17k girls online
4.9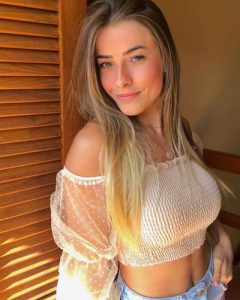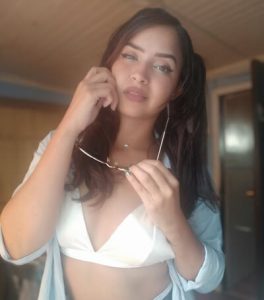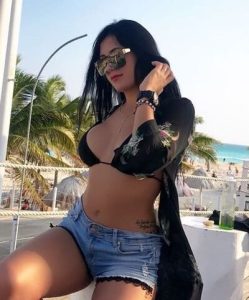 LatinAmericanCupid
≈ 9k girls online
4.2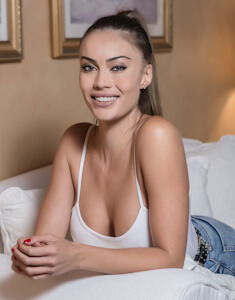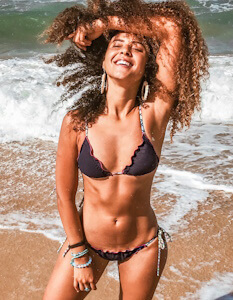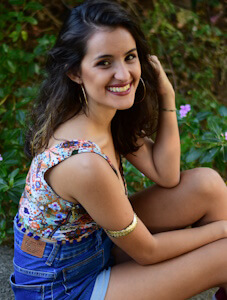 LatamDate
≈ 9k girls online
4.4
Dating in Guayaquil During the Day
Hey there, you're in Guayaquil and want to meet some women during the day, huh? Well, let me tell you, walking along the Malecon might just be your best bet. Start your little adventure at Cerro Santa Ana, stroll down through Las Penas, and just keep on going. It's that simple.
But wait! What if the weather decides to be a total asshole? Don't worry, my friend, I've got you covered. You can try your luck at some of the city's malls and shopping districts, where you'll likely find ladies seeking refuge from the rain. Here's a list of some hotspots you can check out:
Markets & Shopping Malls
And let's not forget about the numerous parks in Guayaquil. You'll likely find women taking a leisurely stroll or enjoying some time outdoors.
Parks And Outdoor Areas
Parque Seminario
Isla Santay
Reserva Ecologica Manglares Churute
El Pantanal
Where to Pick Up Guayaquil Women at Night
Ready to dive into the nightlife and meet some single ladies? The main area you want to hit up is Zona Rosa in Las Penas. Just a bit north in Cerro Santa Ana, you'll find another singles bar district filled with hot girls looking to have a good time and, who knows, maybe even searching for a one-night stand.
Along the Malecon, you'll discover plenty of bars, restaurants, and other cool shit to do. The Zona Rosa in Guayaquil is where girls go to hook up, so there's a decent chance you'll enjoy your time there too. Plus, if you're still craving more, there are even more nightlife options in Urdesa.
If partying and getting laid are at the top of your priority list, do yourself a favor and get a hotel in Las Penas. Not only is it a great area for nightlife, but it also offers some solid options for a date night and is a safe part of town to stay in. Trust me, you'll thank me later.
Curious about how the nightlife in Guayaquil stacks up against Quito? Check out my post on Quito's nightlife for comparison.
Best Bars and Nightclubs For Singles in Guayaquil
And finally, because I'm such a nice guy, here's a list of kickass singles bars and nightclubs to pick up Guayaquil girls. No need to thank me, just have a blast:
Navari Lounge Club
Ocean deep
Vox
Bar Los 80's
Revolver
BIERJAUS
Loft
Opa Bar
Viva La Música
Best Dating Sites to Hook Up in Guayaquil
The ideal situation is to meet a girl online to date before you even arrive in Guayaquil. Of course, you will attract attention as a western male, but again, don't assume that you're automatically guaranteed dates when you arrive.
By meeting girls online a week or two before you arrive in the city, you can 'test the waters' and hopefully secure dates in advance.
LatamDate: The Best Site to Score Single Women in Guayaquil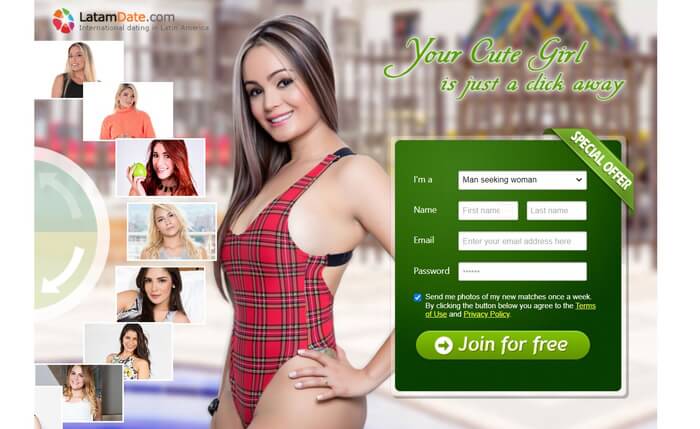 Alright, listen up, folks. If you're on the hunt for some smokin' hot Ecuadorian women to date, then LatamDate is the goddamn place to be.
Why, you ask? Well, this bad boy is the biggest dating site in South America, which means you'll have no shortage of single ladies in Guayaquil just waiting to chat with your sexy self.
So, how do you go about it? Simple. Start with an online chat, maybe throw in a video call, and get to know them like it's nobody's business. By the time you finally meet face-to-face, they'll be even more interested in you than before (if that's even possible).
But hey, don't expect every woman on LatamDate to be the same. Here's a little heads-up:
Most of them are probably looking for a serious relationship (so don't fuck it up).
Others, well, they're just there because they need to get laid (and who can blame them?).
Now, if you're planning on traveling around the country like a goddamn nomad and hoping to hook up along the way, LatamDate will be your ultimate wingman. Trust me, you won't find anyone better.
Most Popular Dating Sites in Ecuador
With a fucking massive user base of over 3 million members, LatinAmericanCupid is the big kahuna of Latin dating sites. No bullshit, this site's got a user-friendly interface and a ton of features to help you connect with potential matches. So go ahead, dive in, and find your Latin love.
Okay, let's say you're more interested in some steamy, no-strings-attached action. In that case, Amigos Ardientes has got you covered. This dating site is all about Latin singles looking for casual dating and hookups. With features like video chat and instant messaging, you'll find your perfect fling in no time. Plus, the user-friendly interface makes the whole process a breeze.
3. AmoLatina
Feeling fancy? AmoLatina is a premium dating site that connects Latin singles worldwide. Whether you're looking for love, friendship, or just someone to practice your salsa moves with, this site has got it all. With a range of communication tools and a user-friendly interface, it's never been easier to find that special someone to share your empanadas with.
Guayaquil Dating Guide
Alright, so you've finally figured out the best goddamn places and ways to meet those elusive single women near you. Pat yourself on the back, champ! You managed to snag a girl's number, and that's pretty fucking great! But hey, don't get too cocky just yet. You've only won half the battle, my friend. There's still a shitload of work to do.
Now, the no-brainer way to seal the deal is to show her a hell of a good time. Lucky for you, in this dating guide, I've got you covered with some top-notch romantic spots and restaurants that'll sweep her off her feet on your date night:
Nice Places To Hang Out With Your Date
Malecon 2000 – The best place to spend time with family, with excellent restaurants and a beautiful boardwalk.
Parque Historico Guayaquil – An ideal place to visit for lovers of animals and nature, with a mix of history and landmarks.
Las Penas – A beautiful neighborhood with nice shops, homes, and restaurants along a walk up the steps for a great view.
Cerro Santa Ana – A neighborhood with spectacular views of Santa Ana, accessible by cable cars that cross the river.
Hacienda La Danesa – A perfect place to relax away from the city, with beautiful farms and ranches.
Romantic Restaurants To Take Your Date To
Embarcadero 41 – Peruvian and Latin cuisine with great food and service.
Casa Julian – Ecuadorean restaurant with the best meal ever and good service.
Riviera Restaurant – Seafood and Italian restaurant, perfect for special occasions, with delicious meals and excellent service.
Mikka – Japanese and Peruvian fusion restaurant with fabulous flavors and a great experience.
Le Gourmet – European and International cuisine, the most exclusive gourmet restaurant in town with beyond service.
Dating In Ecuador – What You Should Know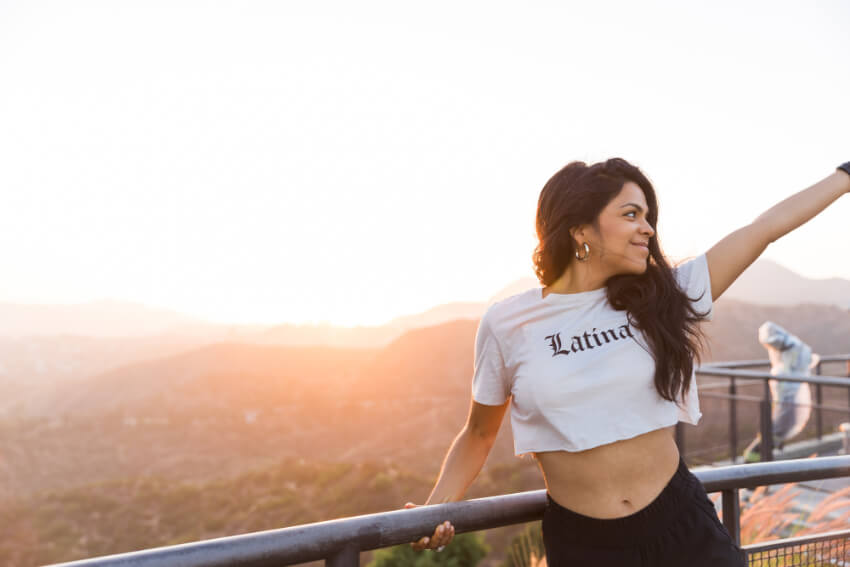 Hey, fuckers! Let's talk about the wild ride of dating in Ecuador, a place where tradition and machismo still rule, but the winds of change are blowing. It's a cocktail of old and new, and you better be prepared for the love rollercoaster.
Family first, Romeo: Ecuadorian women are tight with their families, and if you don't get their blessing, you're screwed. So, put on your best smile, be respectful, and give a shit about their culture. It'll pay off, trust me.
Slow your roll, Casanova: These women aren't into rushing things. Keep your hands to yourself and take it slow. Give her space, respect her boundaries, and she'll appreciate your patience.
Get cultured, amigo: Ecuador's culture is a treasure trove of awesomeness. Show her you're not just another ignorant gringo, and learn about her traditions and customs. Bond over it and watch your connection grow.
Honesty and respect, motherfuckers: Ecuadorians value honesty and respect. So, stop bullshitting and be real with your girl. And while you're at it, respect her beliefs and values, even if they clash with yours. Love conquers all, right?
In summary, dating in Ecuador is a wild adventure that requires you to adapt and respect the local culture. So, strap in and enjoy the ride, because love, like life, is a beautiful fucking mess.
Enjoy Dating Guayaquil Women
So, there you have it, folks: a no-bullshit guide to the top places to meet and date girls in Guayaquil. We've covered the whole shebang, from bars and clubs to outdoor spots and cultural events. The city's got something for everyone, no matter what kind of vibe you're into.
Let's recap:
For those who love the nightlife, hit up La Zona Rosa and Las Peñas for some top-notch bars and clubs.
If you're more into daytime mingling, get your ass out to the Malecón 2000 or Parque Histórico to meet some lovely ladies.
And finally, for the culture vultures, check out events at Centro Cultural Libertador Simón Bolívar and Teatro Sánchez Aguilar.
Now, it's time to get off your ass and start mingling. Remember, the best way to meet people is to be genuine and open, and don't forget that the most important aspect of dating is to have fun and connect with others.
So, what the fuck are you waiting for? Guayaquil's got plenty of opportunities for you to meet some amazing women. Get out there, explore the city, and let us know how it goes in the comments below. And hey, if you've got any killer tips or secret spots we didn't mention, don't be a dick; share them with the rest of us!