Mexico City girls are fun, beautiful, and eager to date men who visit from foreign countries.
If you're looking for the best places in Mexico to meet and date beautiful women, you've come to the right place!
In this guide, you'll learn:
Where to meet girls in Mexico City during the day.
The best areas for singles nightlife with a list of popular pick-up bars and nightclubs.
The best tips on how to date Mexican girls.
🇲🇽 Chat with Mexican Singles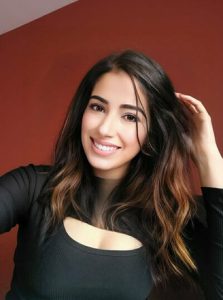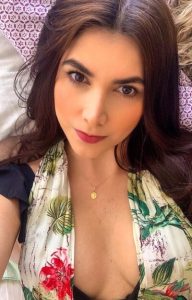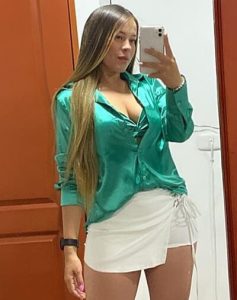 MexicanCupid
≈ 17k girls online
4.7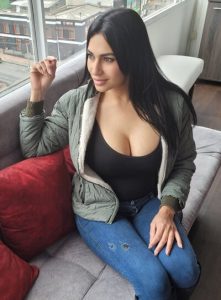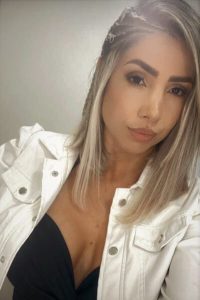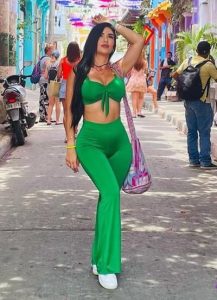 LatinWomanLove
≈ 13k girls online
4.5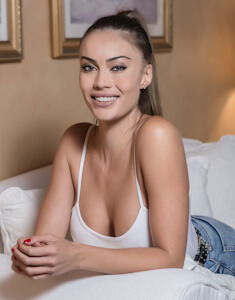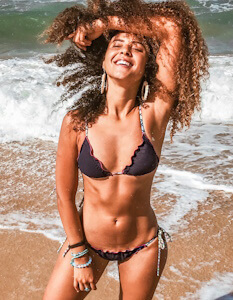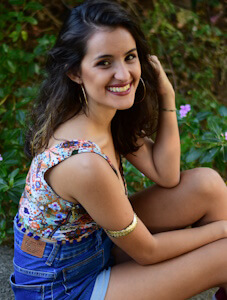 LatamDate
≈ 9k girls online
4.4
Meeting Girls in Mexico City During the Day
With a population of 25 million and growing, Mexico City is the capital and largest city of Mexico. It's also the largest city in North America.
As you can imagine, there is no shortage of opportunities for you to meet beautiful Mexican ladies!
Mexico City is also a sprawling metropolis, and it can be really easy to get lost. Certain areas of the city are safer than others.
If you're a tourist, you should stick to the following neighborhoods:
These areas are more tourist-friendly and generally safer to spend time in.
Shopping Malls
Shopping and shopping plazas present your best opportunities for meeting girls naturally during your day.
Some of the best shopping malls and plazas include:
Centro Comercial Santa Fe
Plaza Luis Carbrera
Plaza Universidad
Galerias Insurgentes
Paseo Acoxpa
Antara Fashion Hall
Parks and Outdoor Areas
Parks, city squares, gardens, and other outdoor areas, are also excellent for meeting single women, both local girls, as well as tourists on their vacation.
The best parks and outdoor areas to visit in Mexico City include:
Parque Mexico
Alameda Central
Parque Masayoshi Ohira
Bosque de Chapultepec
Landmarks and Tourist Attractions
Thanks to the country's rich history, there are many museums and landmarks to visit in Mexico City.
Some of the best where you can potentially meet single girls are:
Museo Nacional de Arte
Chapultepec Castle
Palacio de Bellas Artes
Museo Soumaya
Just remember that when it comes to practicing your day game, you must be alert and ready to approach quickly when you see a girl you like.
The girls in Mexico are very busy with work, school, and spending time with their friends and relatives. She can likely only have a short interaction with you before she needs to continue with her day. Fortunately, that's enough time to get her phone number!
Meeting Mexico City Girls at Night
The Mexico City nightlife is thriving and presents even more opportunities for approaching beautiful Mexican ladies than during the day.
As with the daytime, you would be wise to stick to the La Roma, Polanco, and Condesa neighborhoods.
These are more upscale neighborhoods that attract tourists and are generally safer as well. That is especially important if you're drinking on your own out in the city.
Best Bars and Nightclubs
There is no shortage of Mexico City bars for picking up girls, and some of the best bars and clubs to check out include:
El Real Underground
Republica
Jules Basement
Salon Corona Gante
Mancera Bars
Janis
Bar Oriente
A Few Date Ideas
The above are good Mexican bars for meeting girls, but what if you already have a date and would rather spend a quieter and more romantic evening? In this case, you should take her out to a nice dinner at a restaurant.
A few examples of great restaurants in the city to check out are:
El Lago Restaurante
Rosetta
La Clandestina
Contramar
Satoria
Azul Historico
Café Paraiso
Alternatively, you could take her to view a performance at the Opera Nacional de Mexico. Or, if the two of you are in a more spirited mood, you could watch a show at the Siete Machos comedy club.
Meeting Mexico City Girls Online
Ideally, you could set up a date with a Mexican girl before you even arrive in the city. The easiest way to do this is through online dating apps or sites.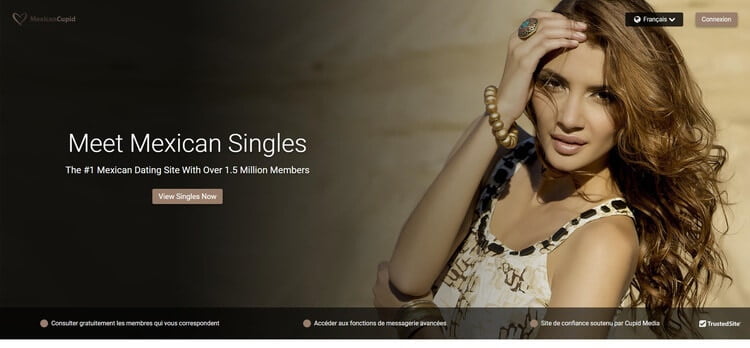 The most popular dating site in Mexico is MexicanCupid.com. Set up an account here at least two weeks before you plan to leave, so you have plenty of time to get matches and dates.
There are hundreds of profiles on MexicanCupid.com, and most of the girls there specifically seek foreign Western men to date.
Another Latino dating site option is to use LatinWomenLove. The girls on LatinWomenLove are often less serious than on MexicanCupid. If you match and set up dates with several girls here, a smaller number of them will likely follow through with actually meeting you.
Tips for Dating in Mexico City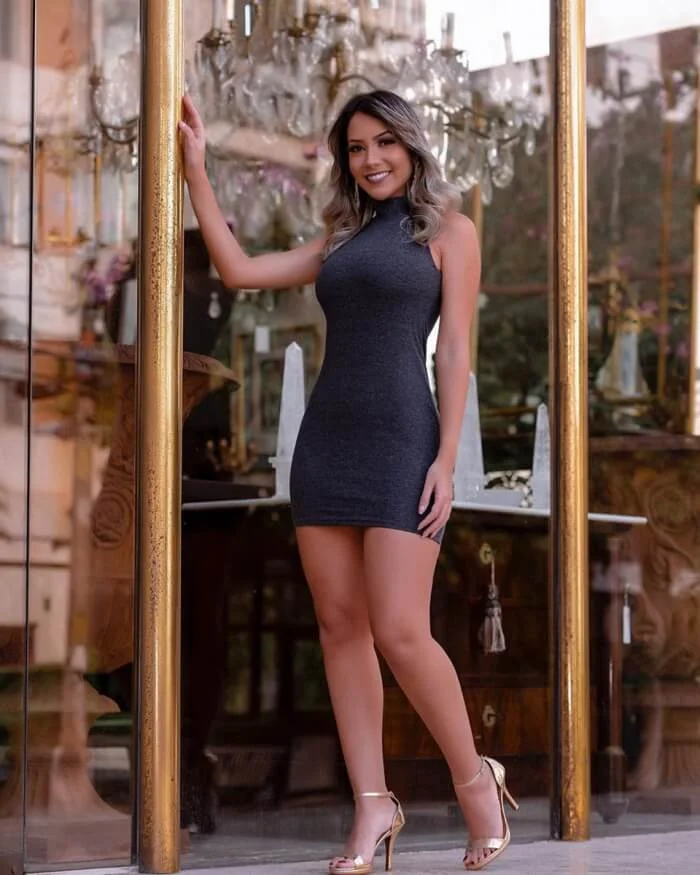 If you want to learn how to pick up Mexican girls, here are some final tips you can use:
Stick To The Upper Scale Areas
As discussed above, stick to the upper scale areas in the city that are more tourist-friendly. These are Polanco, Condesa, and La Roma.
Practice Good Situational Awareness
No matter where you go in Mexico City, it's always a good idea to practice good situational awareness:
Don't get too drunk at night
Be alert
Glance around yourself as you walk
Don't display any valuable possessions
Keep most of your money, jewelry, and electronics at the hotel safe.
Limit Your Time On The Streets
Your time spent walking on the streets at night should be kept to a minimum. Use public transportation, taxis, and/or Uber to get around rather than walking. Even if your destination is only a ten to fifteen-minute walk from where you are, it's better to order a ride.
Speak As Much Spanish As You Can
While most Mexico City girls know at least some English, your chances of getting laid are higher if you make an effort to speak Spanish. Mexican women will appreciate your efforts to speak their language.
Furthermore, teaching each other new words in your respective languages is a fun way to spend a date with a Mexican girl.
Have Fun
If there's one thing you need to know about Mexican ladies, it's that they love to have fun. Simply going out for dinner can get old to her after a while, so you must get creative to keep your Mexican girlfriend entertained.
Examples of more fun date ideas include taking her out for a night of dancing at a club, watching a live sports game, or embarking on an adventurous hike in the hills outside of the city.
Ready to Date Mexico City Women?
The girls in Mexico City are among the nicest looking south of the American border. They are also hard-working, educated, and very fund to be around. Keep the above tips in mind so you can score a date when you pay a visit to Mexico's capital.  
Dating in Mexico City is a fantastic experience with a wide variety of women to meet. But don't get stuck just here; there's so much more to explore! For a change of pace, why not check out what Monterrey has to offer? The Monterrey women bring their own flair and traditions into the dating scene. And if you're looking for a cultural dive, you should definitely date girls in Puebla. Each city offers something unique, making your dating journey even more exciting!