If you are looking for some intel on where to meet and how to date girls in Trinidad and Tobago, this article is just for you.
I have visited most of the Caribbean's best travel destinations, but let me tell you – there is no place like Trinidad and Tobago. Ever since my first time in Trinidad, I fell in love with the culture and the girls. Now I have gathered quite a bit of experience in the field, and I am ready to share it with you.
To break it down, I will walk you through the following topics of dating in Trinidad:
Where to meet women in Trinidad and Tobago during the day
Where to meet Trinidad girls at night
Best dating site in Trinidad and Tobago
Trinidad and Tobago dating guide
Let's get to it!
🔥🔥 Chat with Single Women from the Caribbean 🔥🔥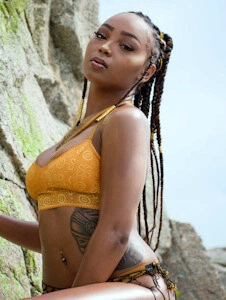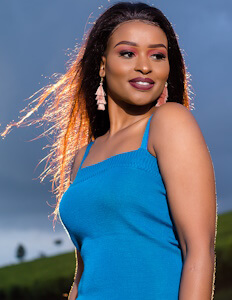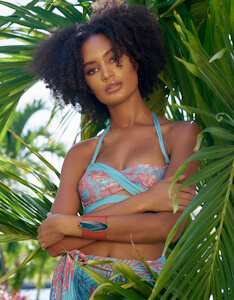 CaribbeanCupid
≈ 17k girls online
4.7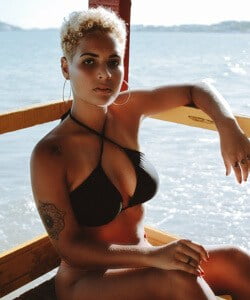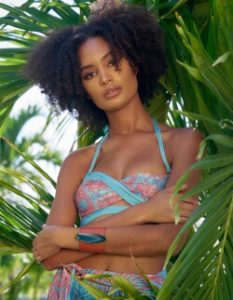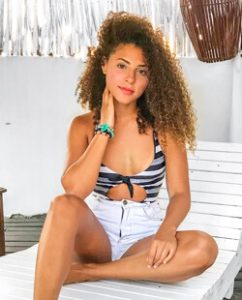 DominicanCupid
≈ 13k girls online
4.5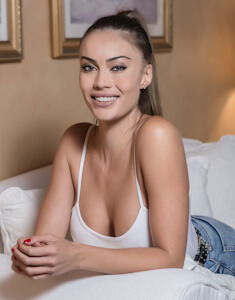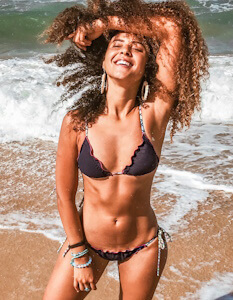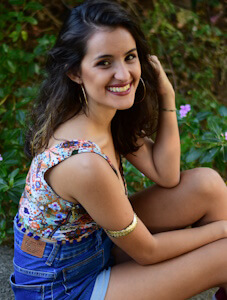 LatamDate
≈ 9k girls online
4.4
Where to Meet Women In Trinidad and Tobago During the Day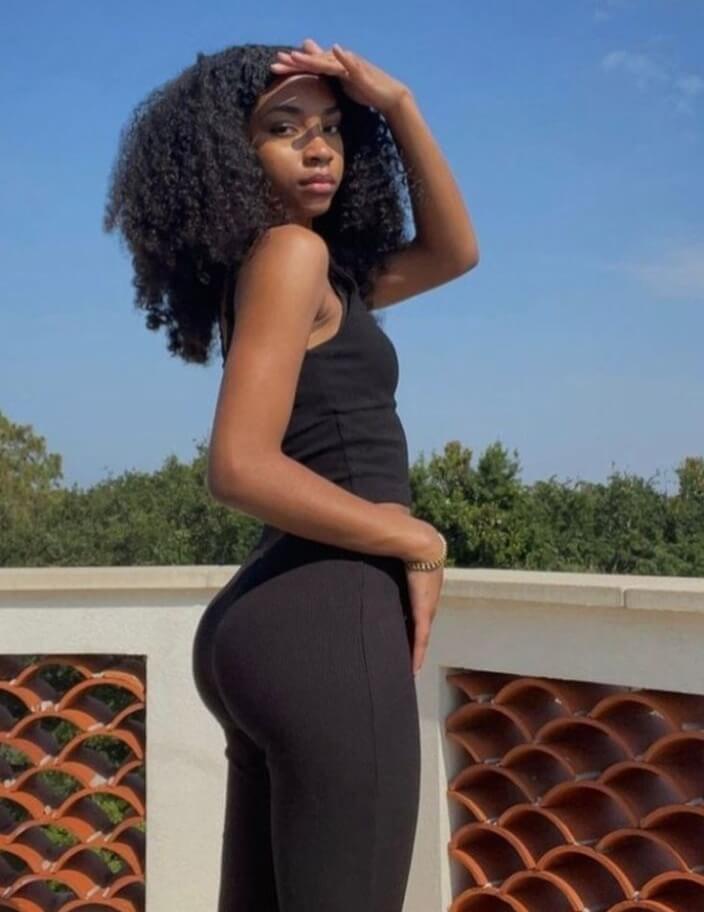 From the two islands, Trinidad is where most of the action goes on. To get more specific, Port of Spain is not only the capital of the republic but of social life as well. Here, the number of people, and therefore, the potential dates, are the highest. Although Tobago is more of a conventional resort, there are a bunch of single tourist girls to meet and an abundance of hotels, bars, and beaches to have fun at.
Of course, when you have your holiday lined up with the world-famous pre-Lenten Carnival, as many of the visitors do, you are pretty much all set. At that time, dozens of high-energy parties and cultural events take place both day and night, so you would just have to go with the flow on the streets of Port of Spain.
People come to Trinidad from all over the world for its spectacular beaches, so my advice to you is to go and try your luck there as well. When the weather is nice, the local beaches should be filled with both locals and tourists, and it's not very hard to spot some hotties to approach.
Parks and outdoor areas
Besides the beaches, you can find residents, including single Trinidad girls, hanging out on the streets, parks, and other outdoor areas, and "liming" – that is, taking time out to meet friends and talk, usually over food and a beer or glass of rum. Because of that easygoing mentality, it is fairly easy to start a conversation with someone and see it from there. Here is a list of places to go and check out:
Tucker Valley Beach
Mayaro Beach
Queen's Park Savannah
Brian Lara Promenade
Woodford Square
Royal Botanic Garden
Shopping malls
Shopping malls and boutique districts are always good places for daytime mingling. There are plenty of Trinidad women who are enjoying a little spending spree and are open to having a small chat and a coffee with a nice stranger. Check out these shopping centers:
C3 Centre
Gulf City Mall
The City of Grand Bazaar
Trincity Mall
Long Circular Mall
Landmarks and tourist attractions
You should also check out some popular sightseeing spots in Trinidad and Tobago. To get to one or another might be a bit of a job, but in my experience, there are always some girls who are easy to walk up to as they are relaxing and spending their free time. Try out a few of the options listed below:
Hanuman Statue
Fort King Georg
The President's House
National Museum and Art Gallery
Where to Meet Trinidad and Tobago Girls at Night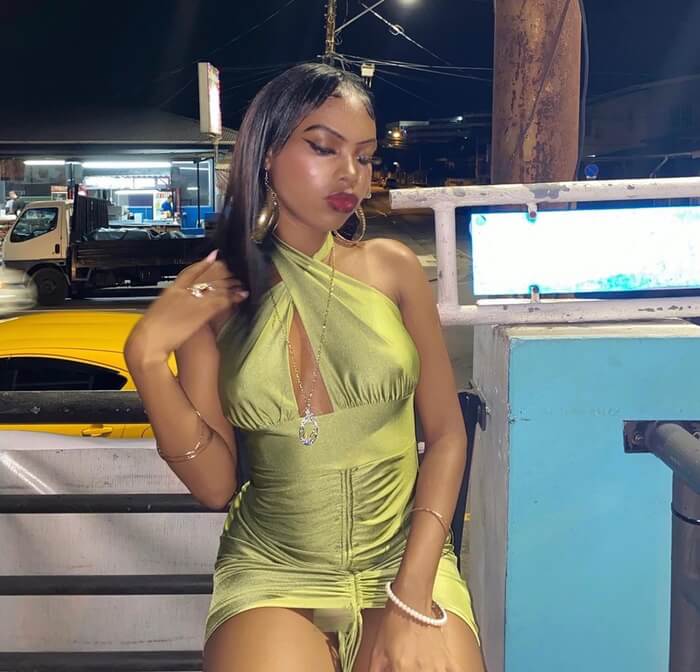 Both islands share a party-hard mindset, but there's no denying that Trinidad is crazier compared to its tamer counterpart Tobago. The hordes of nightclubs, bars, lounges, VIP rooms, and electrifying music scene show exactly how seriously Trinidadians take partying.
The top discotheques and bars are spread across the country. You can find serious partying happening from Port of Spain all the way to San Fernando. Making the most out of Trinidad nightlife is a bit more difficult because there isn't one epicenter for nightlife.
But if I have to name one district that you could put your money on, it would be Port of Spain, more precisely, Ariapita Avenue. Other more active areas across the island are San Fernando, South Trunk Road, and the neighborhood of Gulf City Mall.
If you prefer to try your luck in Tobago, Crown Point has some decent nightlife options, but you cannot compare it to the venues in Trinidad.
Most of the following nightclubs and bars are situated in the capital, but there are other nightlife areas represented as well:
Best nightclubs to meet girls in Trinidad
Tzar Nightclub
VAS Lounge
LIV Nightclub
51 Degrees
Haze
Space
The Zen Club
Sahara Lounge
The Shade
Rush Sports Bar and Nightclub
Best bars for picking up Trinidadian women
Avenue Pub House
Prince Bar
Glasgow Bar
Bago's Beach Bar
HI RPM Lounge
La Habana
Frankie's Bar
Paprika
Jade Monkey Casino Bar and Grill
Best Trinidad and Tobago Dating Sites
If you want to make sure that you have some dates with Trinidad women during your vacation, it's probably best to take some action even before arriving on the island. I am talking about online dating. By using online dating sites, you will save yourself a lot of energy and money and maximize the possibility of spending your holiday with a pretty lady by your side.
There are a couple of online dating channels that are most commonly used by Trinidad girls. Let me introduce them to you.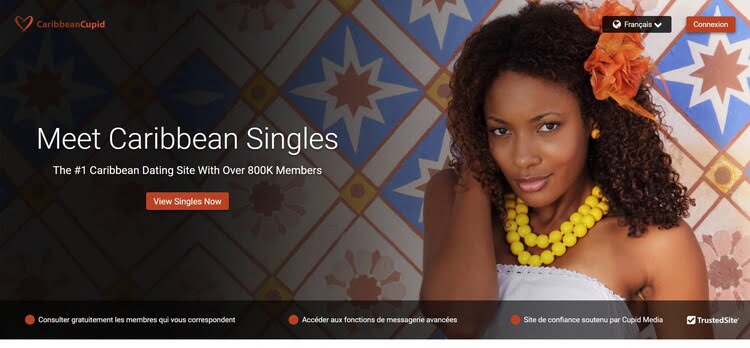 CaribbeanCupid is the largest dating platform created especially for singles in the Caribbean region. There are over 200,000 profiles to choose from, and it is mostly used by people aged 26 to 29.
There are some distinctive features of CaribbeanCupid, such as an advanced search function, instant messaging possibility, a flexible email verification system, and free matching options.
Some pros of CaribbeanCupid cover:
Simple and free registration process.
Browsing through other profiles and sending messages are free of charge.
The ratio of males to females is pretty balanced.
Fully functioning mobile app for Android users.
There are not many fake profiles on the site, and the chances of getting scammed are low.
On the other hand, you cannot use the Carribean Cupid app with an iOS device, most features are only available for paid members, and compared to other popular dating sites, there are fewer active daily users on CaribbeanCupid.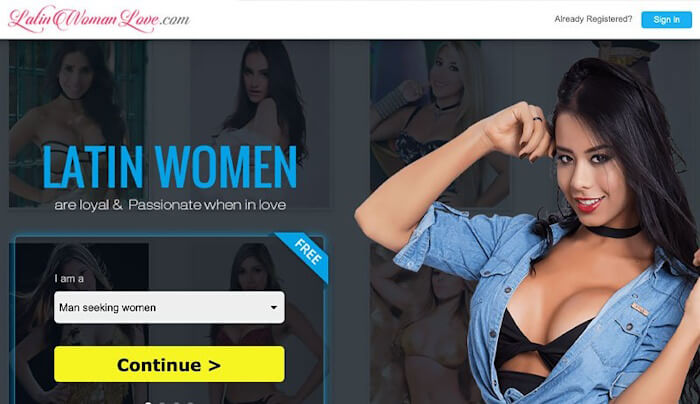 Because Trinidad is so close to Latin America, a lot of Trinidad women are signed up on LatinWomanLove.com. It's an international dating platform that is famous for getting Latin women together with foreign men. It contains around 1.7 million profiles and is most frequently used by singles aged 24 to 35. The app is available for both Android and iOS operating systems.
What makes LatinWomanLove.com worth a try is that the sign-up process is quick and easy, most of the profiles are really attractive, and there are many communication options to choose from, such as live chats, emails, and phone calls.
Some of the most special features are:
You can use a voice call after the other party accepts it.
You can use CamShare to video chat with another member.
You can use live-streaming Broadcasts to view other users.
One of the main cons of LatinWomanLove.com is that using the communication features requires membership and purchasing credits. Chatting with lots of people can get quite expensive, so you need to choose who to contact carefully. There have also been reports of non-responsive or inactive users (potentially scammers) whose profiles seem to be online, which can be annoying if you feel you've found a great match.
As the name indicates, this dating channel aims to bring together perfect matches despite the distance and culture. InternationalCupid has over 2 million international users, and it is most popular among 30 to 40-year-olds.
The pros of InternationalCupid include:
Available in many countries worldwide
Easy registration process and simple set-up
Lots of safety measures (e.g., photos go through an approval process before being published)
There is a mobile app for Android devices
On the downside, there are limited communication options for free members, mandatory ads for premium accounts, and some reports of fake profiles.
Some of the most valuable features of InternationalCupid are:
Free members can see who visited their profile and when
Free members can see when a user was last active
Premium subscribers receive translated messages.
Trinidad and Tobago Dating Guide
Now that I've covered where to meet Trinidad ladies, it is time to talk about how to show your date a good time. Trinidad and Tobago is full of romantic and fun opportunities.
Nice places to hang out with your date
The beaches are the biggest draw here, so why not take advantage of that? You can choose from plenty of options – some crowded, some more secluded, some with nice beach bars. If you're into more of an adventurous date, you can go for some water sport activity or diving. There are a bunch of hiking trails to be discovered as well. Or you can have a picnic and a walk in a local (nature) park or visit some spectacular natural sights. Let me give you some examples:
Maracas Beach
Pigeon Point Beach
Buccoo Reef
Argyle Waterfall
Sanderson Park
Palmiste Park
Main Ridge Forest Reserve
Good restaurants and bars to take your date to
If you have a more classic date night on your mind, there is a wide selection of romantic restaurants to choose from. After dinner, you could continue the night in a nice bar to have some drinks and a little dancing. There are more than enough places to do so:
Rizzoni's Ristorante Italiano
Aioli
Luce
Buzo Osteria Italiana
Krave
Rising Star
Makara
The Seahorse Inn
Paul A Grant Butcher's Steakhouse
Final Tips for Picking Up a Trinidadian Woman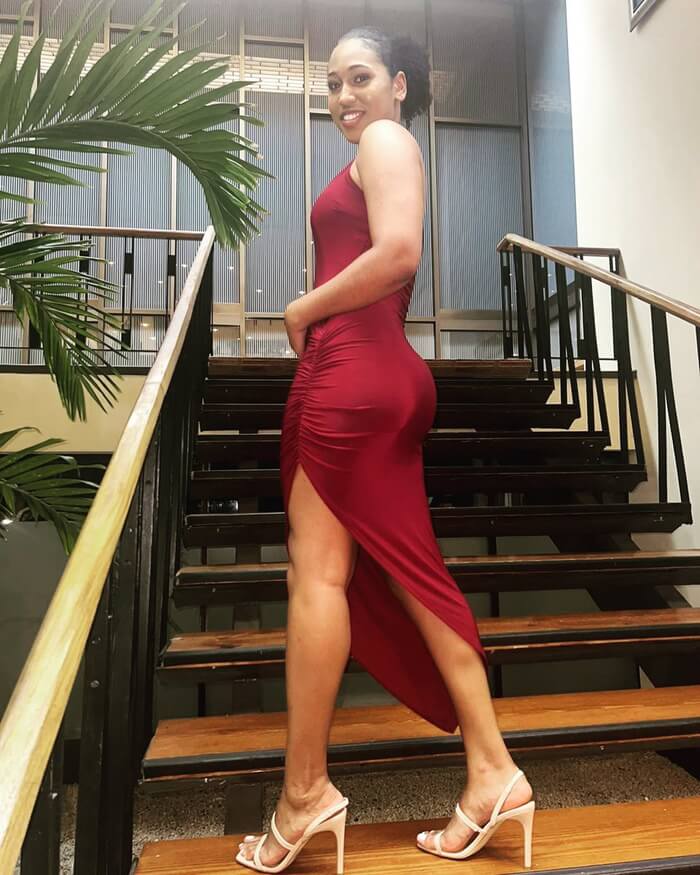 Pick your conversation topics carefully
A cheesy pickup line or a dirty joke won't usually get you very far with a Trinidad woman. What works is a meaningful conversation. Don't get overly stuck in her physical traits but focus on her character, interests, ambitions, etc. My advice would also be not to raise any topics regarding politics, religion, or past relationships – these are always a dangerous territory, especially during a first date.
Be genuine and honest
The best strategy is to be confident in yourself, express your genuine thoughts, and not beat around the bush. Be clear about your intentions with her. In my opinion, the girl will respect you more for it and will be open to giving you a chance.
Be respectful and interested
No matter what, be respectful in any situation. This also means you shouldn't be pushy or too nosy. Instead, you should adopt an easy-going mentality and show her your interest by letting her do most of the talking and you being an active listener.
Surprise her
Trinidad girls like to be surprised. A cute little gift here and a romantic gesture there will validate your interest in her. And from experience, I'd like to add that this principle is just as important in the bedroom as well.
Be adventurous
Trinidad women are very adventurous and have a constant need for new experiences. So, don't get used to comfy evenings at home but be willing to go along with her crazy ideas, or even better – initiate them yourself.
Are You Ready to Date Trinidad and Tobago Women?
In conclusion, Trinidad offers a diverse range of options for meeting and dating local women. Whether it be during the day at popular tourist spots or at night at trendy bars and clubs, the island is full of opportunities to connect with potential partners. Additionally, utilizing dating sites like LatinBeautyDate.com or CaribbeanCupid.com can also be an effective way to meet Trinidad women. So don't hesitate to sign up to a dating site today!