On your way to Mexico soon?
Looking for the best places to meet Guadalajara girls?
We've got you covered!
Our article:
Takes a look at the best areas and locations for daytime dating.
Lists popular nightclubs, bars, and bar strips where you can pick up single women & enjoy the nightlife.
Shares a few awesome date night ideas should you get that far.
Gives advice & tips for dating local singles and staying safe.
Without further ado, here are the top places for meeting Guadalajara women.
Top Dating Sites to Meet Mexican Women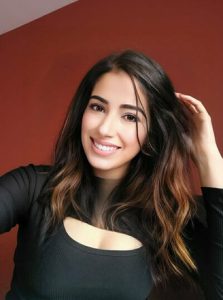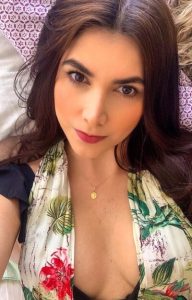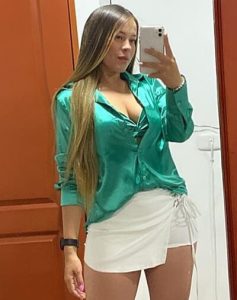 MexicanCupid
≈ 17k girls online
4.7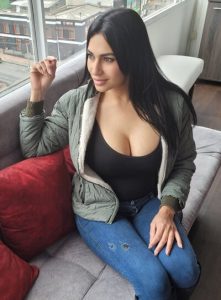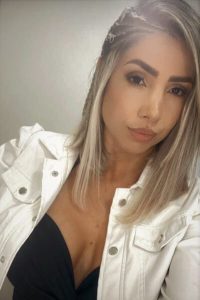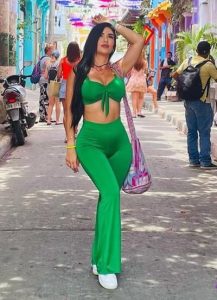 LatinWomanLove
≈ 13k girls online
4.5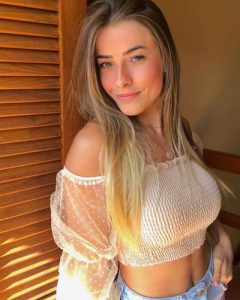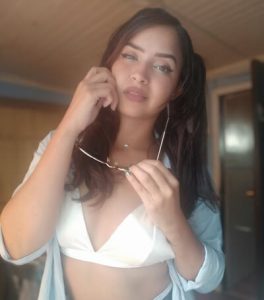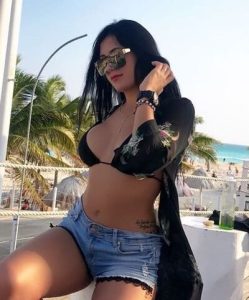 Latam Date
≈ 9k girls online
4.4
Dating During the Day
So long as you visit Guadalajara in areas where there are many people, you will inevitably find at least a few pretty singles to approach and practice your game.
Perhaps the best area in the city to meet beautiful girls is Zapopan, which is frequented by tourists and foreigners alike. That means that the girls in the area are more likely to know at least basic English (although not as well as in Mexico City) and should also be more comfortable with foreign men approaching them.
Shopping Malls
It can get quite hot during the summertime, so hanging out in shopping malls with air conditioning during the day can be a significant relief.
Examples of malls and shopping districts to approach Guadalajara girls in the city include:
El Parian
Forum Tlaquepaque
Centro Magno
Galeria del Calzado.
Besides meeting girls, you can spend several hours at these districts, exploring the area, trying new restaurants, and checking out unique shops.
Parks And Outdoor Areas
If you'd prefer to go for a nice walk and breathe the fresh air in outdoor areas and parks, you have plenty of options here too.
Check out:
Plaza Tapatia
Agua Azul
Metropolitano
Los Colomos
There will be fewer people at parks than in the shopping malls, so if anything, these can be a more relaxing daytime environment to approach pretty women.
Landmarks And Tourist Attractions
There are also numerous landmarks and tourist attractions where you can be sure to encounter pretty singles and potentially meet other Latina girls as well.
Examples of famous landmarks in the city include the following:
Zoo
Cathedral of the Assumption of Our Lady
Museum of Arts
Museo de la Ciudad
Rotunda of the Illustrious Jaliscans.
Most of these places also make excellent locations for date nights too.
Dating Guadalajara Women At Night
Guadalajara nightlife is thriving thanks to the abundance of popular nightclubs and bars, and you will have ample opportunities for meeting and picking up girls.
The best areas and bar districts for meeting single locals at night are:
Zapopan – a popular upscale nightlife district that is safe for tourists.
The Chapultepec bar strip has plenty of suitable bars for picking up women.
Centro
Nightclubs
The city is known for having several vibrant nightclubs, and you will want to visit them if you want to meet girls.
One way to enjoy the Guadalajara nightlife to the max is by taking the party bus on the way to Lucha Libre. It's a British-style double-decker bus with an open roof that will take you to multiple clubs and bars in one night (and you'll get a free beer as a bonus).
As for specific places to visit:
One of the best nightclubs is the Lola Lolita. It's super popular among locals and foreigners alike and is famous for its DJ nights and fashion shows.
The Top Club is located on the roof of a hotel and offers you some of the best views of the city.
Meanwhile, the El Callejon de Los Rumberos offers authentic Cuban music and a unique atmosphere.
The best nightclubs open around 9 PM and then close around 5 AM, so you have all night to practice picking up girls. Don't forget your safety when heading back home (alone or with someone)!
Bars for singles in Guadalajara
Besides the clubs, there are plenty of popular bars as well. One such option is the Malta 33, which is technically a combination of a nightclub and a beer bar and is a great place for socializing and meeting single Guadalajara women.
Other popular bar options include:
Bar Americas
Hudson Bar
The Kin Kin
The Lobby
A Few Ideas For Date Nights
If you've met a Guadalajara woman you'd like to get to know better, take her to one of these places for a romantic date night:
Oliveria Cocktail Bar
La Moresca Lopez Cotilla
Bruna
Pigalle
Cocina Tres
Meeting Guadalajara Girls Online
Perhaps the best thing about meeting Guadalajara girls online is that you can potentially set up several dates before you even arrive in the city.
The best Mexican dating apps and websites to try include:
MexicanCupid is the most popular dating website in Mexico by far. Thousands of Mexican women have signed up on this dating site, all interested in meeting foreign traveling men such as yourself. After registering on the app, you'll be presented with lots of profiles of gorgeous single girls!
LatinWomanLove is probably the best dating app to use for meeting single women in Guadalajara simply because more girls will be using it over other dating apps. With LatinWomanLove, you can also decrease the search radius to meet beautiful ladies from specific neighborhoods or areas in Guadalajara you are visiting. Really your best bet if you are looking to get laid.
Tips For Dating Women from Guadalajara
If you want to approach or date Guadalajara ladies successfully, follow our tips below.
Learn Spanish (Or At Least Make The Effort)
Not many girls in the city speak fluent English. That is why Zapopan could be the best area to meet women. There are many foreigners in the area, so the chances of girls here knowing at least some English are much higher.
Even if you don't speak Spanish fluently, you should learn to speak it conversationally if you want to get in with a group. If anything, Guadalajara girls may be impressed by a Western foreign man who tries to speak their language and mingles with Spanish-speaking groups.
Treat Women With Respect
Mexico is a very traditional country when it comes to gender roles. It's expected for men to take the lead and be the dominant party in a relationship, but it's also expected for them to act like gentlemen.
Even though you may only be in Mexico for a short time, you still need to treat the women with respect. Try to get to know them first rather than just trying to hook up right away. If a girl is receptive to you, she'll let you know.
Get Ready To Approach Girls In Groups
If you're serious about approaching Guadalajara women, you better get ready to approach them in groups.
The best way to approach a group of three or four local women is to ask them a question (and preferably in Spanish) rather than making a comment or compliment. That can get a conversation going, and they may even allow you to join in.
Machoism Will Not Take You Far
Many foreigners believe girls across Latin America are impressed by macho men. This often does more harm than good.
Guadalajara is an education center and women partners who would respect their choices. While you should make every effort to impress your Guadalajara girl and take the lead, do not try to dominate or undermine her.
Love Her the Way She Is
Do not try to change her personality. She might be loud and expressive, like to wear colorful dresses, and be very close to her family. Instead of trying to alter her personality and choices, accept her the way she is. It will prove your love is not superficial, and your relationship will have a solid platform.
Some Safety Tips
Guadalajara is a relatively safe city in Mexico, with most crimes against tourists amounting to pickpocketing.
Still, you should take the following safety advice into account:
Stay in a safe and secure area like Providencia, Chapalita, Puerta de Hierro, or Zapopan to minimize risks. Although a tad expensive, you will save on the commute cost, as Zapopan and Chapultepec have plenty of lively venues for a fun night.
Don't walk alone at night, especially when you're drunk. Use registered taxi services if you have had a bit too much to drink.
Practice good situational awareness – notice other people walking ahead or behind you, make sure no one follows you when you leave the bar, and map out your way back to the hotel. If someone is being too nice too soon, be extra alert.
Don't take all of your cash and valuables with you. Retail outlets, clubs, bars, and cafes all accept cards, so carry minimal cash.
Avoid flashy outfits – Being in a foreign country, you do not want to attract attention. Dress casually and avoid wearing jewelry and expensive accessories. Do not flaunt your expensive electronic gadgets either.
Be careful with online dating – Conmen view online dating as a big pool of testosterone-driven, rich foreigners. If the lady you just met online is very eager to take things to the next level, watch out. Make sure to protect your personal details during your chat sessions as well!
Wrapping It Up
If you want to date Guadalajara girls, you need to know where to find them. Try the above locations using the tips we've suggested, take appropriate safety precautions, and you'll find a pretty woman to go out on a fun date within no time.