If you're planning a trip to Puerto Vallarta in the near future and you want to meet beautiful Mexican girls, you're reading the right article.
Puerto Vallarta is one of the best beach towns on the Pacific side of Mexico. It's long been a top tourist destination that rivals Cancun and Cabo. I've visited the town more than once, so I know a few things you may want to know.
In this guide, I'll cover the best places in town to meet girls in Puerto Vallarta and my best pieces of advice for approaching and dating Puerto Vallarta women.
Date Puerto Vallarta Girls During the Day
Frequently called either 'Vallarta' or 'P.V.' for short, Puerto Vallarta is located in the Mexican state of Jalisco. The town is located on the ocean and features numerous hotels, resorts, and hostels for families and single travelers alike.
Suffice to say, there are a lot of young women in Puerto Vallarta as well, including the locals and visiting tourists.
As a single male who wants to enjoy beautiful beaches while having plenty of opportunities for meeting women in Mexico, Puerto Vallarta is a great option. With that said, here are the best places to meet Puerto Vallarta girls during the day.
Shopping malls
Shopping malls and plazas present an excellent opportunity to meet women going about their day, such as while shopping with friends or on break from work.
It's very natural to meet women here because all you have to do is walk up and ask her a question to get a brief interaction going, from which you can hopefully get her number.
Three of the best shopping malls to check out in the town include:
La Isla Shoppes
Plaza Caracol
Parks and outdoor areas
There are numerous parks and outdoor areas in Puerto Vallarta where you can go for a stroll to unwind and enjoy nature…and hopefully run into a few women who are there for the same thing.
Check out:
Landmarks and tourist attractions
Arguably the best tourist attraction and place to hang out in Puerto Vallarta is the Malecon. It is a walkway that runs a mile long by the beach and where vehicles are not allowed. It takes you from the Centro downtown to the historic Zona Romantica district.
Along the way, you'll stroll along the Bay of Banderas with the lush jungled mountains in the background. There are lots of beaches, street performers, cafes, bars, and restaurants along the way.
As at the shopping malls, meeting girls here shouldn't be too difficult. Just ask a question or make a remark to get a conversation going.
Where to Meet Puerto Vallarta Girls at Night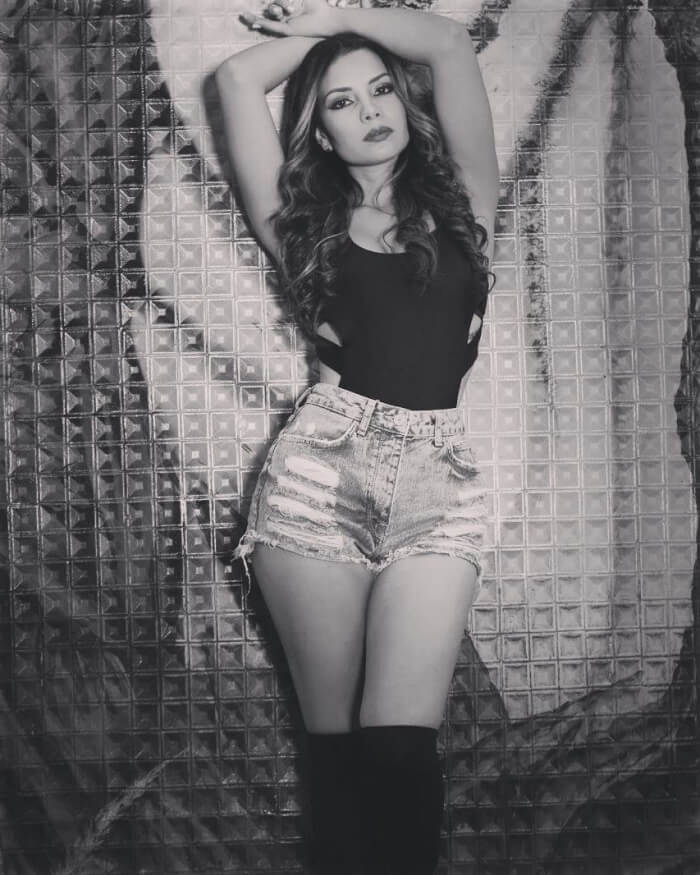 There are two primary neighborhoods in Puerto Vallarta where you should go for the nightlife:
the downtown area also referred to as the Centro
the Old Town also referred to as Zona Romantica or the Romantic Zone
The Centro is one of the busiest areas in Puerto Vallarta, and the nightlife here sizzles with bars, clubs, and plenty of transportation options to get around.
The Romantic Zone is also one of the most popular areas in the city for both the locals and tourists. The nightlife here is bustling with bars and clubs. It's also within easy access to the beaches if you'd like to go to the beach bars.
Some of my favorite bars and clubs in Puerto Vallarta include:
Bar La Playa
Day Off Beach Bar
La Santa
Senor Frogs
Twisted Palms Lounge
My advice is to get a hotel or a hostel bed in the Centro or the Romantic Zone. You can easily walk between both areas via the Malecon, which likewise has plenty of beach bars to check out for a drink.
Between these two zones, you'll find more bars and clubs to explore than you'll know how to handle. Also, be ready to approach girls in groups because they often go to the bars and clubs in pairs or groups of three or four for safety reasons.
Dating Puerto Vallarta Girls Online
The best-known dating website in Mexico, and the best one to meet girls online in Puerto Vallarta, is MexicanCupid.com. You'll find girls on here looking for anything from serious long-term relationships to casual dating partners to hooking up.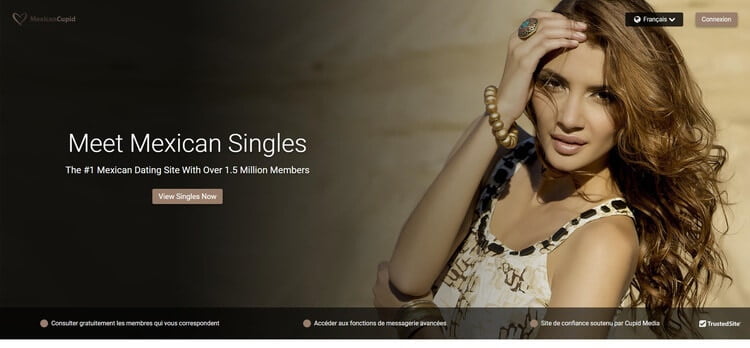 You'll only find out what she's looking for once you begin talking to her. Most of the girls on here, however, are up for dating Western gringo men visiting from the US, Canada, or Europe.
Tinder is also a decent option just because it has a very large dating pool. I would try both MexicanCupid and LatinBeautyDate to try to broaden your horizons as much as possible.
Try to get matches with girls about a week or two before you set out for Puerto Vallarta so you can hopefully secure dates before you even arrive.
The Dating Guide to Puerto Vallarta
Now that you have her number and have agreed to meet, what will the two of you do together? I have a few ideas.
Nice places to hang out with your date
In my opinion, the best place to spend time with her for the day is the Malecon. You can check out the shops, grab some beer or food at any bar or restaurant, and relax on the beach.
Good restaurants and bars to take your date to
Some of my favorite romantic restaurants in Puerto Vallarta for a date include:
Barcelona Tapas
Bravos Restaurant and Bar
Café des Artistes
Le Kliff
No Way Jose Restaurant
Final Tips for Picking Up a Puerto Vallarta Woman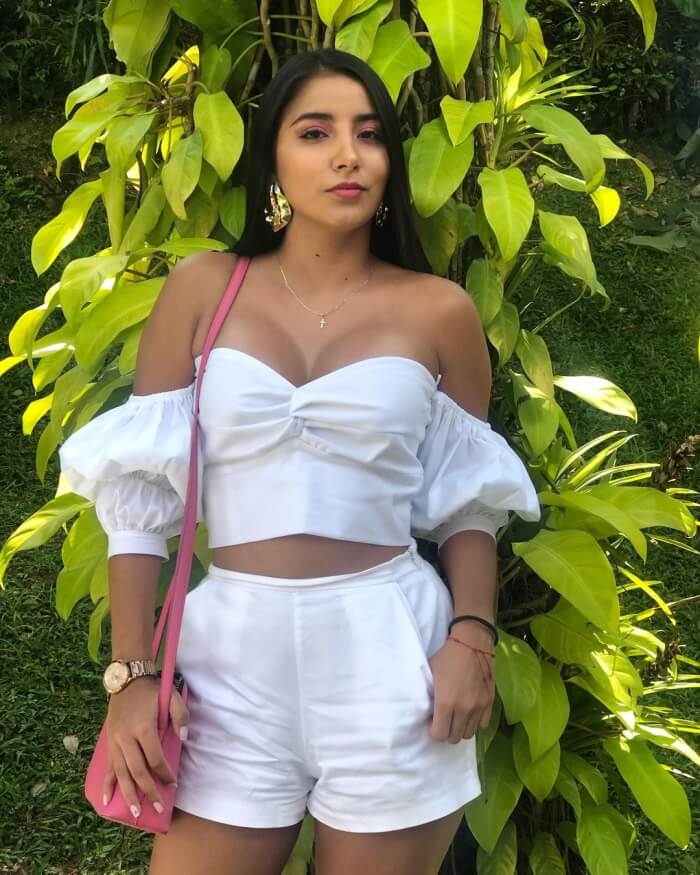 Here are my final tips for picking up and dating a woman from Puerto Vallarta:
Do Not Dress Like A Tourist
Dressing like a classic tourist, complete with the Hawaiian-style T-shirt and flip-flops, won't win score you any points. Instead, go with a nicer T-shirt or polo, casual trousers, and nice shoes, and you'll stand out in a much more distinct manner.
Keep The Banter Light At First
Avoid heavy topics such as culture, politics, religion, current events, or past relationships. Save these discussions for when you get to know each other better. Instead, stick to lighter topics such as traveling, sports, family, or your interests.
Be Dominant…
Take the lead by approaching her first, steering the conversation with your questions and comments, and coming up with ideas on where to go or what to do. Mexico is a traditional country when it comes to gender roles, and it's expected for men to be the dominant partners.
…But Not Aggressive
At the same time, don't get too aggressive. Even though men are expected to be the dominant partner in Mexico, that doesn't mean it's okay to become pushy or demanding.
Stay present, be respectful while still showing your interest in her, and don't push hard for sex. Doing so is a turnoff for most women. Instead, take the lead while keeping things lighthearted to make her feel more comfortable around you.
Ready to Date Women in Puerto Vallarta?
The beauty of Puerto Vallarta is reflected in the wonderful women you can meet here. If you liked my guide on meeting women in Puerto Vallarta, then you'll surely enjoy my insights on Cabo San Lucas girls and Guadalajara women. Each city has its unique spots and tips that can make your dating journey even more exciting.