If you're looking for the best places to meet girls in Buenos Aires, you've come to the right place!
From my experience, meeting girls in Buenos Aires is not as easy as in some other Latin American cities. Argentine girls are quite hard to impress and not so much into Western men.
However, don't despair! I am here to share with you everything I learned about dating women in Buenos Aires.
🇦🇷 Chat with Single Women from Argentina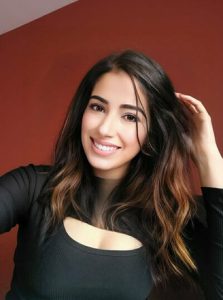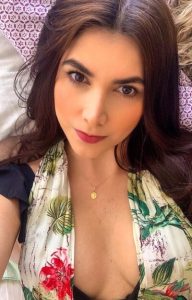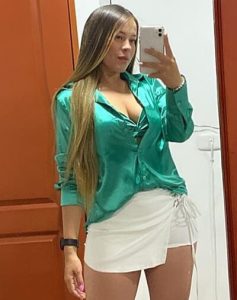 LatinAmericanCupid
≈ 17k girls online
4.7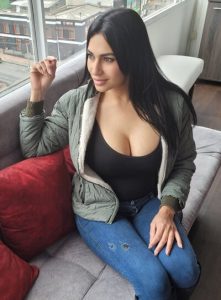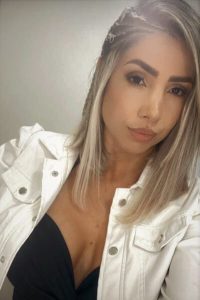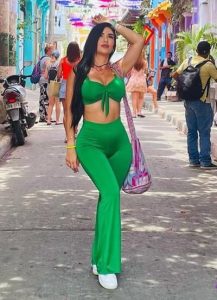 LatinWomanLove
≈ 13k girls online
4.5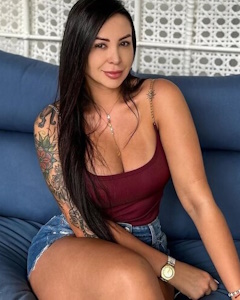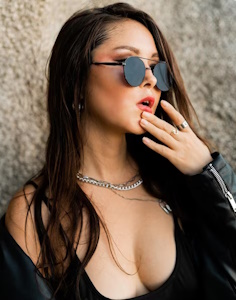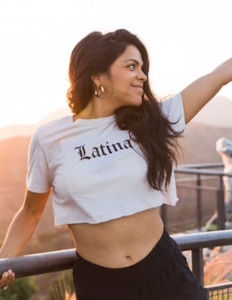 LoveFort
≈ 11k girls online
4.5
This Buenos Aires dating guide takes a look at:
Where to meet single women in Buenos Aires during the day.
The best bars and nightclubs in the city where you can pick up girls.
A few dating tips to help you succeed with Buenos Aires girls.
The best places where to take your date.
TL;DR About Buenos Aires Women
| | |
| --- | --- |
| Bars and clubs to meet women: | Tequila Club, Asia de Cuba, Palermo & Plaza Serrano |
| Places to meet girls during the day: | Palermo and Recoleta, Avenue de Mayo |
| Best dating site: | LatinBeautyDate |
| How to win their heart: | Set up a date fast, learn conversational Spanish |
Meeting Buenos Aires Women During The Day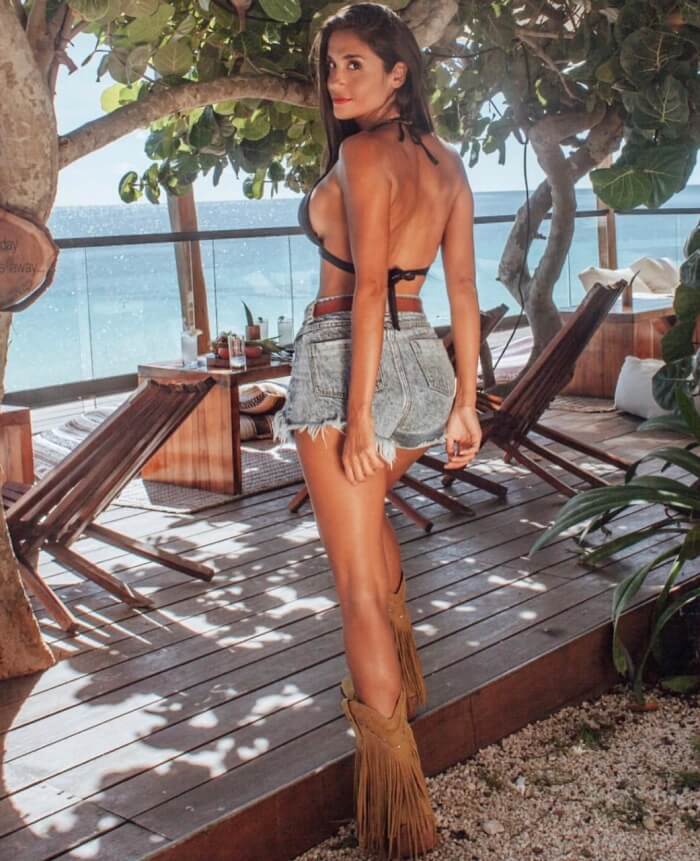 Now, Argentinian girls are absolutely gorgeous, but unfortunately, they are not as into Western guys as you would hope.
With a lighter skin complexion and a distinctly European look given to them by their Italian and Spanish ancestors, most European and American guys are significantly less exotic in Argentina than in other South American countries.
If you expect the Buenos Aires girl you approach on the street to fall for you right away simply because you're a gringo or hold a Western passport, think again!
Still, this is no reason not to practice your game during the day time.
There are plenty of hot Argentina women for you to approach, and you should embrace the challenge of walking up to a girl without being sure whether she'll agree to go out with you.
The best areas for meeting single girls during the daytime are Palermo and Recoleta, especially Avenida Santa Fe and Avenue de Mayo.
Shopping Malls
Naturally, your best bet for running into lots of beautiful girls is in crowded places like shopping malls and plazas.
The best malls to check out in the city are:
Galerias Pacifico
Recoletta Mall
Abasto
Alto Palermo
Patio Bullrich
You'll find plenty of girls here, but remember that most will be working during weekdays, so you'll need to make your approach fast and to the point.
Parks And Other Outdoor Areas
Argentinian girls love nature and being outdoors, so parks, public gardens, and the old port are excellent for meeting single Buenos Aires girls.
Check out these places:
The Botanical Gardens
Reserva Ecologica
The Japanese Garden
Parque Centenario
Puerto Madero Waterfront
If you're lucky enough to get a girl interested in you, a gondola ride on Puerto Madero makes for a romantic date!
Landmarks And Tourist Attractions
Visiting tourist areas gives you a chance to meet both local women as well as foreigners getting to know the city.
The following museums and tourist attractions are great for meeting new people or for impressing a Buenos Aires girl on a date:
Museo Nacionales de Bellas Artes
Galeria Malba
The Sunday fair in San Telmo
Palacio Baloro
The Water Company Palace
Meeting Argentina Singles In Buenos Aires At Night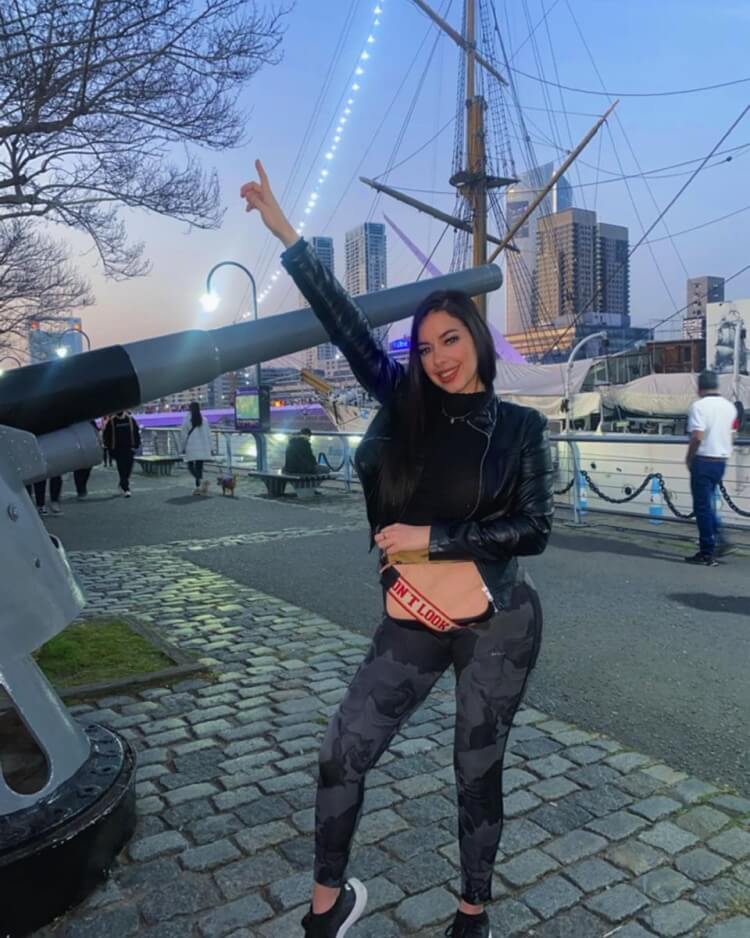 Besides not being into American or European men as much as girls from other Latin American countries, women in Buenos Aires are also less likely to sleep with you on your first date or after your first meeting.
That's because Argentina has a much smaller casual sex culture. Yes, it does happen, but just less frequently than in other South American countries.
Still, this is no reason not to practice your night game either. The nightlife in Buenos Aires is vibrant and exciting, and there are plenty of nightclubs and bars throughout the city!
Even if the girl you end up talking to is not up for going back to your hotel room that night, you can still forge a connection with her and set up a date for later in the week.
The nightclubs in Buenos Aires run late, and most get busiest between 2 AM to 4 AM.
The best neighborhoods to be in for the clubs and bars are:
Palermo & Plaza Serrano
Soho
Reloceta
San Telmo
Best Buenos Aires Clubs
Brook Palermo Club & Lounge
Tequila Club
INK
Club Severino
Bayside
Terrazas del Este
Rosebar
Kika Boliche
Most of these clubs attract a younger crowd in the 18-25 age range, and the male-to-female ratio is usually even.
Best Bars In Buenos Aires
Jet Lounge
Asia de Cuba
Milion
Gibraltar
Meet Argentinian Women Online
One of the best ways to secure dates with girls in Buenos Aires is to set them up before you even arrive. You can accomplish this through Argentina dating apps and websites, the best of which is LatinBeautyDate.com.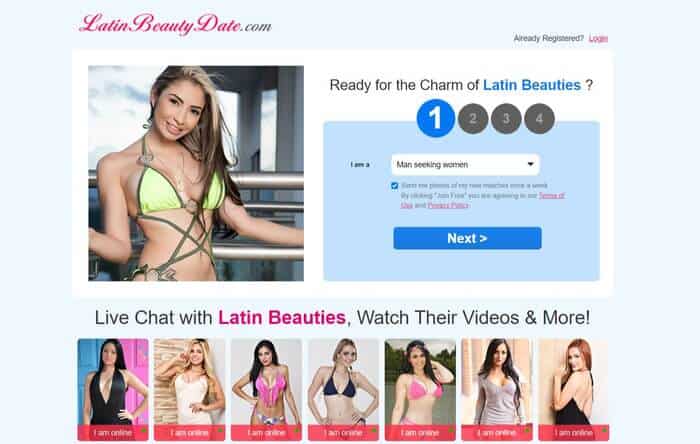 The reason LatinBeautyDate should be your first option is that it has a substantial pool of members from Buenos Aires, and also draws girls who are more likely to want to date a foreign man.
Just stay on your guard for gold diggers and make sure you're going out with a girl who legitimately wants the experience of dating a Western man rather than just really wanting what's in his wallet.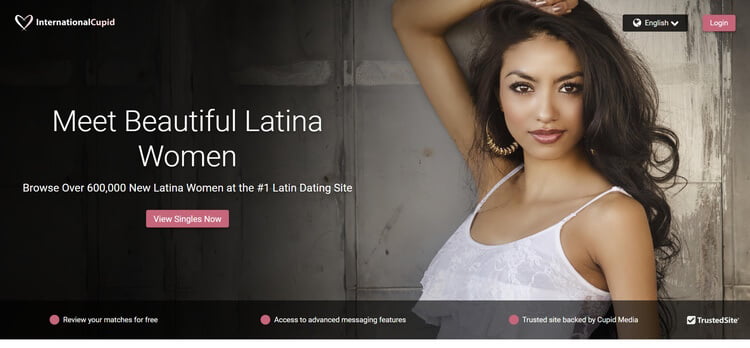 Long-distance relationships come with a learning curve but it doesn't mean they are impossible to maintain.
If you've already tried dating local girls in person and online, with little to no success, LatinAmericanCupid.com may just have the solution you've been looking for.
This platform offers you a wide variety of singles from all walks of life and almost every country in the world, including Argentina and other Latin American countries.
Plus the free version of the app has enough options you can use in the long run without spending extra money.
On the other hand, paying for a premium membership will unlock the best features of the site, giving you access to functions that will bring the right Argentine women to you.
Tinder is also an option but beware of scams.
Dating.com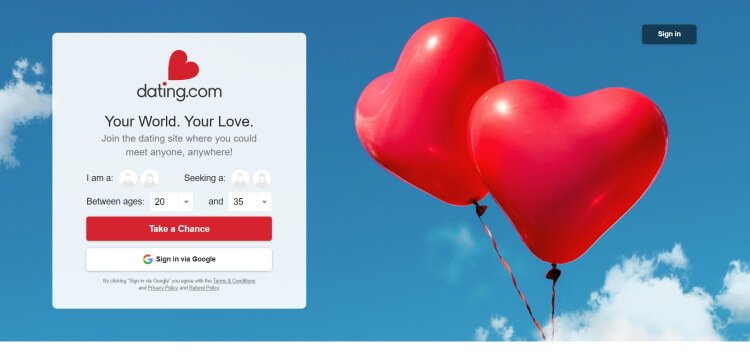 One of the best features of Dating.com is the massive pool of singles that come from almost every part of the world, with a good chunk being from the Buenos Aires area.
This is great news for those who prefer dating both internationally and locally. All you have to do is set the right search parameters that fit your dating style and Dating.com will serve you the most gorgeous "pibas" in town.
Another interesting function this platform offers is live video streaming, which is an innovation in the dating apps industry.
However, Dating.com doesn't offer a fixed monthly membership fee. Instead, it uses a credit system that can fall on the expensive side. There are three credit packages in which you decide how and on what features you spend within the app.
Overall, this website is perfect if you are looking to find love online and if you are not afraid to pay the price to meet your Argentine soulmate.
Challenges You May Face
Compared to many other Latin American cities, meeting local Argentinian girls is quite difficult as they are much harder to impress.
Why?
For one, Argentina does not have as big of a hook-up culture as other countries in South America do.
Secondly, these girls are typically not into foreign Western men as much as other Latina girls are.
For these reasons, dating girls in Buenos Aires may be a bigger challenge than you may have expected. That said, taking on this challenge can be a great way to develop your flirting and dating skills!
Buenos Aires Dating Guides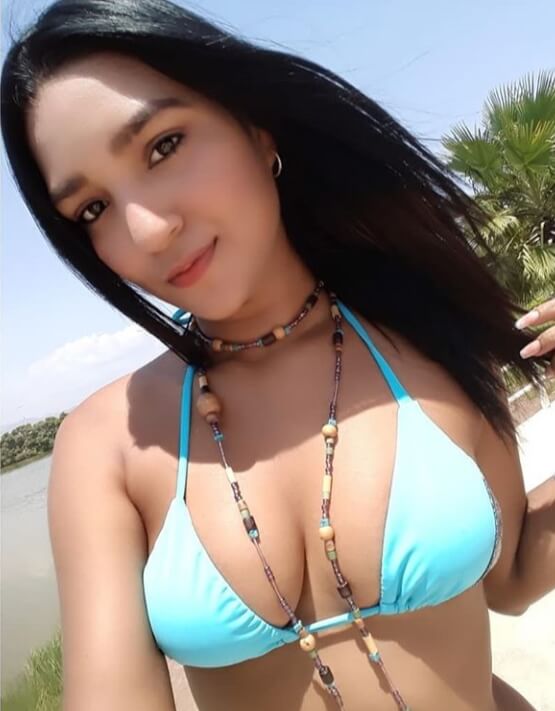 As we already mentioned, Palermo is probably the best location in Buenos Aires to take a girl out and take your online dating up a notch.
If you are looking to have a romantic dinner and spend an extra buck, you can choose one of the many fine-dining eateries such as Mishiguene, The Argentine Experience, Cabernet, Tegui, La Mar, Don Julio, and a plethora of other restaurants ready to make your Friday night unforgettable.
Shopping on Florida Street is a surprisingly great idea for a day outing with a Buenos Aires girl. If she is a good match, you can treat her to a few pieces of luxury brand clothing and grab an afternoon coffee in between shop-hopping.
However, girls in Buenos Aires, unlike many women in Latin America, aren't necessarily impressed with foreign guys. In other words, there is a good chance money moves and sports cars won't convince attractive girls to choose you over local men.
Luckily, Buenos Aires seems to have a solution for everything. Most women would love to see your romantic or adventurous side and meet you on a deeper level. A great way to show you are nothing like the inch-deep local guys is to take her on a different type of date.
You can go for a peaceful gondola ride down in Puerto Madero, invite her for tango classes or see an exhibit at Museo Nacional de Bellas Artes. A long walk through a local park such as Parque 3 de Febrero is also a great way to get to know each other better and breathe some fresh air.
Buenos Aires is among the most versatile cities in Latin America and offers something for everyone's taste and pocket.
Tips For Dating In Buenos Aires
Here are some final tips for dating an Argentinian girl that you should know:
Make Plans Fast
Remember, Buenos Aires girls will not be as eager to go out with you as the women from Rio in Brazil, Colombia, or other Latin countries.
As a result, your best bet for going out with her will be to make plans fast. If possible, try to set up a date on the same night or evening of the day you meet.
Follow Up Fast
Be sure to follow up very fast with the girl you just met after getting her number. Text her within the hour and try to set up plans as fast as you can after establishing rapport. If you wait a day or two, you'll miss your chance.
Learn Some Spanish
Argentina is not like Mexico or Panama, where the people are exposed to the American culture and can often speak at least conversational English as a result.
The level of English proficiency in Argentina is deficient, and you will need to learn conversational Spanish to communicate with the girls (this is why your dating app bios should be in Spanish, for instance).
A few Extra Tips for Tourists and Expats in Buenos Aires
For all of you first-timers in Argentina who are tired of scrolling through dating sites and want to meet Buenos Aires girls in person, this is your ultimate guide that holds some of the best dating tips.
So, first things first – how do you approach hot, sexy girls in Buenos Aires?!
As we already said, local girls won't drool over white guys like in other countries in Latin America.
Why?
Simply because there are plenty of light-skinned people in Argentina. They also prefer an indirect approach. So, if you have a local friend to introduce you to, you have a better chance of scoring a date. If not, forget about cat calling or cheesy pick-up lines.
Clubs are still the best place to meet single girls. Only you should be aware that nightlife in Buenos Airest starts way after 2 AM. There is no particular dress code since it is very hot. some clubs won't allow jean shorts and tank tops, but they also don't require a collared button-up. Otherwise, you are good to enter in a pair of jeans and a t-shirt.
There is also no face control, but entry prices sometimes go up for males, especially when there are more guys than beautiful women at the club. To figure out the male to female ratio, sken who's going in and out of the nightclub and whether there are more men waiting in line or hot girls. If you decide to go clubbing on a weekday in Buenos Aires, expect the crowd to be a lot younger with an average age between 18 and 23.
Most girls in Buenos Aires speak English, but if you really want to win them over you should speak Spanish, or at least try to. Many tourists who are looking for a 0ne-night-stand have no time to play games and try to meet women strictly for sex. Still, learn a few words in Spanish and you'll see her guard coming down a lot faster.
And last but not least on this Buenos Aires dating guide, be careful and aware of scams. It's a large city and people are still trying to make an easy extra buck. There are always girls who are into gold-digging, and there are always greedy taxi drivers who will try to charge you extra.
To avoid a total rip-off insist that they turn the meter on or leave the taxi immediately.
Final Thoughts On Buenos Aires Women
Buenos Aires women will put your dating and flirting skills to the test in a way that no other Latina girls will. That means that visiting this city will be a great way to sharpen your romance skills as a man!
Beyond that, Buenos Aires is one of the most livable places in South America and offers the same vibe and comfort as a European city but for a much cheaper cost of living.
For that reason, you may be tempted to stay longer than you had anticipated, which will provide you with even more opportunities for dating.