Ah, the Dominican Republic — a sun-soaked paradise known not just for its stunning beaches, but also its passionate and vibrant Dominican singles. Ever wondered why so many people are flocking to online dating sites in the Dominican Republic these days? Well, it's simple: they're seeking that special Dominican match, someone to dance the merengue with under the Caribbean moonlight.
But here's the catch: not all dating platforms are created equal. Some are pure gold, while others might leave you lost in translation. The good news? By the end of this post, you'll have a clear map guiding you to the best site tailored to your romantic pursuits.
🇩🇴 Chat with Single Women from The Dominican Republic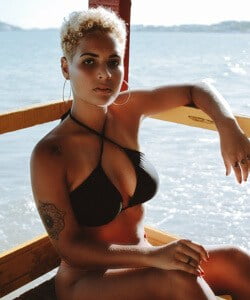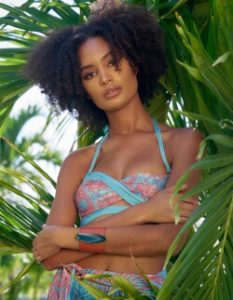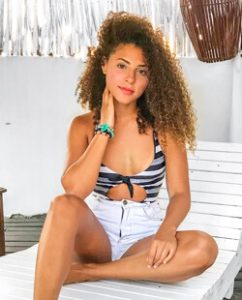 DominicanCupid
≈ 13k girls online
4.5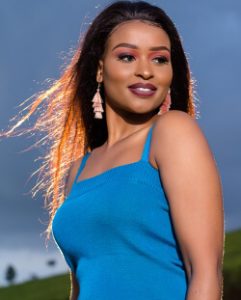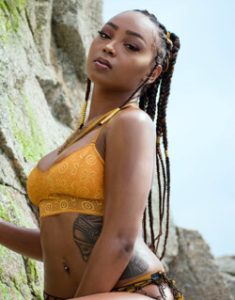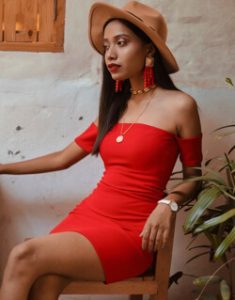 CaribbeanCupid
≈ 17k girls online
4.7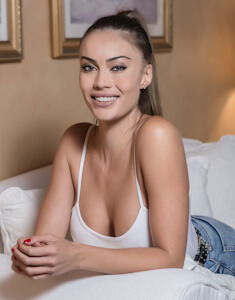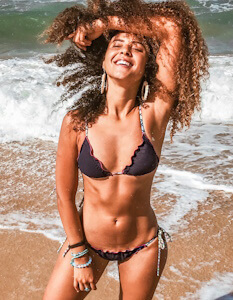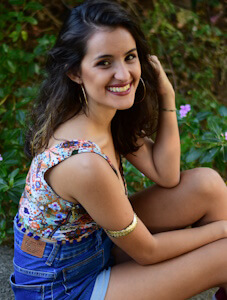 LatamDate
≈ 9k girls online
4.4
Having spent three incredible months in Santo Domingo in 2021, I can't stress enough how crucial it was for me to pick the right platform. It made all the difference between unforgettable salsa nights and, well, evenings spent swiping away in frustration.
So, are you ready to dive into the world of Dominican dating and potentially meet your perfect match? Keep reading, and let's embark on this tropical love journey together!
1. DominicanCupid – The Top Site for Dominican Dating
Thinking of diving into the world of Dominican dating? Let me introduce you to DominicanCupid. It's a part of the trusted Cupid Media family, which boasts other sites like ColombianCupid, BrazilCupid, and LatinAmericanCupid.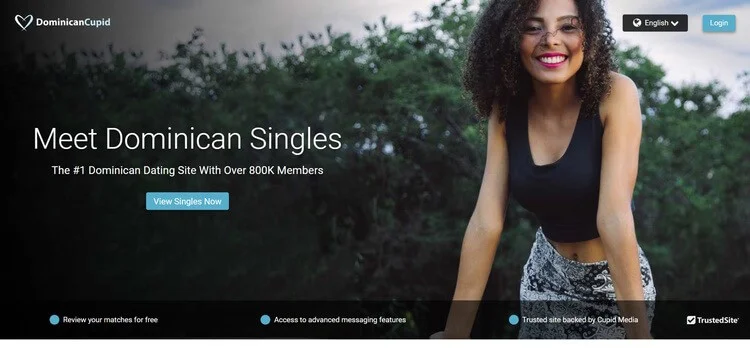 DominicanCupid made its mark in 2006. Now, while its user base might seem small when you compare it to biggies in the dating world, it's pretty impressive when you consider the Dominican Republic's population. The focus here? Connecting North American gents with lovely Dominican ladies.
The website is neat, user-friendly, and if you've ever been on any Cupid Media site, you'll feel right at home. So if your heart is set on meeting someone from the Dominican Republic, you're in the right place.
Getting Started on DominicanCupid
Setting up an account on DominicanCupid is a breeze! Just fill in your basic details like name, gender, email, and password. If you're feeling a bit lazy, just use your Facebook account. It's quick and gives your profile an added trust factor. Describe a bit about yourself, specify what you're looking for, and you're good to go! Occasionally, you might be nudged to provide a bit more info but that's just to help you find the perfect match.
Finding Your Match
On DominicanCupid, you get multiple ways to find that special someone. You can adjust your search based on factors like age, location, lifestyle, and even star sign! There are also different viewing options so you can choose how you'd like to see profiles of Dominican women to date.
Chatting It Up
Starting a conversation as a Standard member might seem limited with options like "send interest" and adding to favorites. But trust me, when you upgrade to Gold or Platinum membership, a whole new world opens up with Instant Messaging, audio, and video chats.
Shining Features of DominicanCupid
One thing you'll absolutely love about DominicanCupid is its detailed profiles. You get to express yourself with hobbies, interests, and answer some fun personality questions. With CupidTags, you can add catchy words to your profile, making it pop! Plus, if you're all about authenticity, you can verify your profile by uploading an ID, making you stand out as a genuine user.
Membership Tiers Explained
Standard: Set up a profile, add photos, search, show interest, and chat with premium members.
Gold: Everything from Standard plus endless chats with all members, no annoying ads, and a secret browsing mode.
Platinum: Get all Gold perks along with top search rank, double the profile space, advanced matching tools, message translation, profile highlighting, and extra search goodies.
Closing Thoughts on DominicanCupid
If you're keen on connecting with singles from the Dominican Republic, DominicanCupid is a solid bet. Dive in, and who knows, your perfect match might be just a click away!
2. CaribbeanCupid – Geat Dating Site in The Caribbean
Let me introduce you to CaribbeanCupid. It's not just a leading site in the area but a treasure trove of profiles to explore. Just imagine: a search for women aged 21-40 living in the Dominican Republic throws up over 1500 profiles! Most of these are from popular spots like Santo Domingo and Punta Cana, but you'll also spot some from the smaller towns sprinkled throughout the country.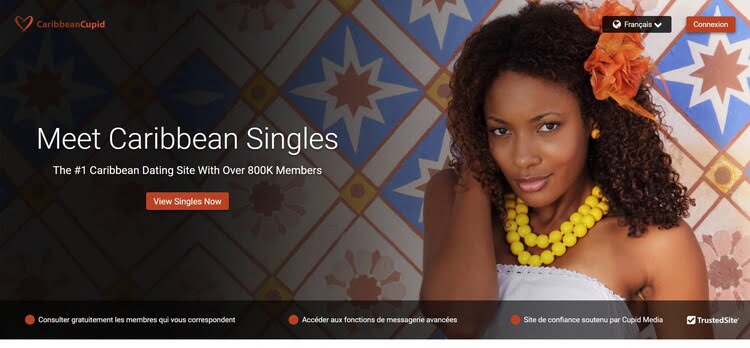 CaribbeanCupid isn't just about the Dominican Republic. It covers a wide range of countries in the Caribbean, including gems like the Bahamas, Barbados, Cuba, Puerto Rico, Haiti, Trinidad and Tobago, Saint Lucia, and even more. It's like a tour of the Caribbean from the comfort of your home!
Easy-Peasy Sign Up
Getting started on CaribbeanCupid is a breeze. You can link it to your Facebook or simply type in your basic details: name, gender, email, and a password of your choice. After that, just give a bit more information about yourself and the kind of person you're looking for. If you're in a hurry, you can always complete your profile later. But, a heads up, the site might nudge you now and then to fill in some more details.
Finding Your Match
Looking for the right match here is a fun experience. You get a ton of options to play around with. From viewing profiles with photos, sorting them by their last active time, to even arranging them by relevance, the choices are plenty. And searching? It's just as customizable. Whether you want to search by age, location, education, or even keywords, the site's got you covered.
Talking to Others
Once you spot someone you like, there's no shortage of ways to get their attention. Give them a virtual wave by clicking the heart icon, add them to your favorites, or simply drop by their profile. But, a small catch: while you can send messages to others, they can't read it unless they're premium members. Meaning, if you're a standard, non-paying member, your best bet is to connect with those who have a Gold or Platinum badge.
Features That Stand Out
CaribbeanCupid's got this cool feature where you can filter messages. So if you don't want messages from certain age groups, locations, or other criteria, just set it up, and voila! Especially useful for those of us who might get too many messages, it's a neat way to keep things organized.
Membership Tiers At A Glance
Standard: Set up your profile, browse, send interests, and chat with Gold and Platinum members.
Gold: Everything from Standard, plus unlimited chats with all, no ads, and a sneaky incognito mode.
Platinum: Everything Gold offers and more. Your profile gets top billing in searches, special highlighting, more space, and cool translating features. Plus, get access to some advanced matching magic.
Final Thoughts on CaribbeanCupid
In a nutshell, if Caribbean dating is your game, CaribbeanCupid is a solid choice. With a user-friendly interface, loads of features, and a broad member base across various Caribbean countries, it's a platform worth trying.
3. LatamDate – A Great Site to get a Dominican girlfriend
LatamDate ranks high on the list of top dating sites for those looking to connect with beautiful Dominican women. It's packed with active profiles and comes with a user-friendly app for dating on the move. If you dream of having a Dominican girlfriend, this might just be your spot!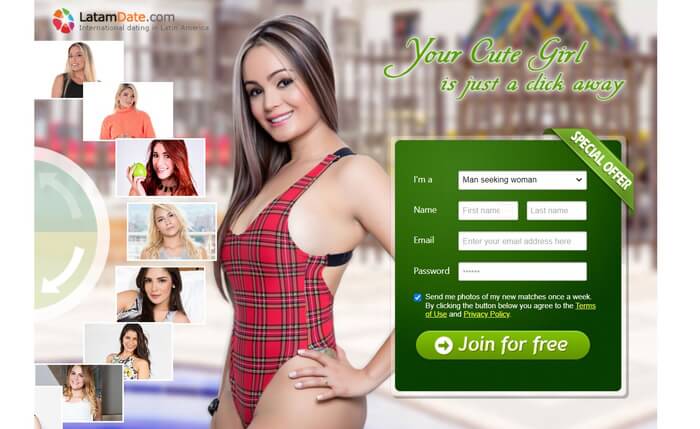 Joining LatamDate is a Breeze
Getting started is simple. Enter your name, birthday, gender, and email. Share a little about yourself, and within 3 to 5 minutes, you're good to go. Yes, it's that straightforward!
Finding Your Ideal Partner
On LatamDate, tailoring your searches is easy. Specify what you're seeking – maybe a certain age range or specific qualities. You have the power to select!
Exciting Chat Options
Exchange quick messages
Use the email feature
Enjoy voice chats
Video chat for face-to-face conversations
LatamDate's Memberships
Regular Members can:
Join at no cost
Browse profiles
Say "Hi" and give thumbs up
Make a list of their favorite profiles
Get assistance when needed
Premium Members enjoy:
Access to all chat features
The option to send gifts and flowers
The ability to share contact details
Help in organizing real-life meetups
My Thoughts on LatamDate
For those on the hunt for genuine connections with Dominican women from Punta Cana or Santo Domingo, LatamDate is a fantastic choice. Its friendly interface makes dating a delightful experience. Give it a shot!
4. eharmony – Best Site For Meaningful Relationship
Even though it's not specifically for Hispanic folks, you'll find lots of members from the Dominican Republic. The cool thing is, if you're Hispanic, they'll try to match you with someone similar. This gives you a better chance to find someone you'll click with.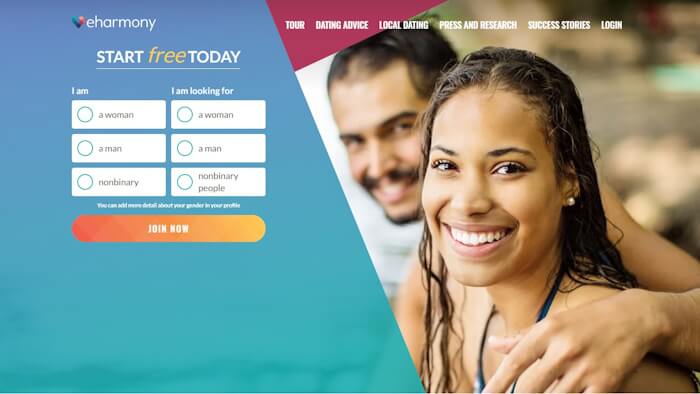 Getting Started
Joining eHarmony means getting to know someone deeper than just their looks. They'll ask you to answer a bunch of questions – like 150! This test helps them find someone who really suits you. If you're thinking of a long-term relationship, then this is the place.
Yes, the test can feel long (it took me about 30 minutes!). But trust me, if you're serious about finding love, it's worth the time.
Finding Your Match
After filling out your profile, you'll start getting match suggestions. But here's the thing, it's not a speedy process. eHarmony wants to find you a partner for life, not just a date for Saturday night. The best part? You don't have to go hunting for matches; they bring them to you!
Chatting Up Your Matches
How you chat depends on what membership you have. With basic membership, you can chat with your matches. If you upgrade, you get more ways to talk, even secure phone calls!
What Makes eharmony Special?
eharmony's goal is to find you a lifelong partner. This means no more scrolling through fake profiles or chatting with creeps. You'll get genuine matches, tailored for you. Sounds refreshing, right?
Membership Options
Basic Plan: The simple option. View and chat with your matches, see who's checked you out, and more.
Total Connect Plan: Everything from the Basic, plus a deep dive into your personality, confirming your identity, and secure phone chats.
Premier Plan: All the goodies from above, plus some extra treats. Not happy after a year? Get another year free! You can also pause your account, get expert help in finding matches, and even run background checks on your matches.
My Two Cents
Investing in a good eharmony plan is like investing in yourself. Remember, finding the right partner, just like a great job, takes some time and effort. But in the end, it's all worth it!
5. LoveFort – Find stunning Dominican ladies
LoveFort is another great place for Dominican dating, boasting a whopping 80k visitors every month. Best part? Signing up is totally free! If you are dreaming of a charming Dominican partner, then they might just be waiting for you on LoveFort.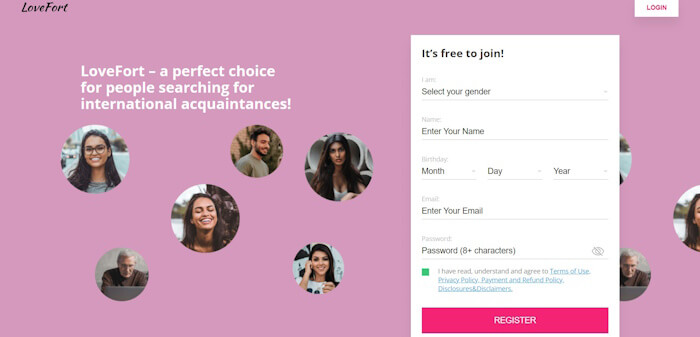 Sign-up Made Easy
Ready to dive in? You're only 5-7 minutes away! Just put in some basic info, a legit email, and answer a few questions. It's quick and super simple!
Finding Your Match
The site offers cool search features, and guess what? They're free! You can either look someone up by their ID or use fun filters like hobbies, location, and more. With so many awesome singles ready for romance and fun, there's no way you won't find someone catching your eye. And hey, they're brave – they might just make the first move! But if ever someone's not your cup of tea, just hit "Block." No fuss, no muss.
Let's Chat!
Whether you love real-time chats or long heartfelt emails, LoveFort has got you. Chat when you're both online, or send emails anytime.
Winks
Likes
Instant chat
Mail
Cool Features
LoveFort is packed with unique perks. How about verifying users to keep things safe? Or maybe you fancy sending real gifts with photo proof? You can even book real-life dates! Pop in for free and see all the fun stuff yourself.
Membership Perks
Standard: Sign up, peek at profiles, send likes, give winks, favorite folks, reach out to the help team, search your heart out, and see public photos/videos.
Premium: Chat instantly, send gifts and flowers, apply for dates, upload media, use the "Let's talk" feature, VIP support, and peek at private photos.
Why I Like LoveFort
LoveFort isn't just another dating site. It's a place where you can find someone special from the Dominican Republic for an unforgettable journey. If you're in the mood for an adventure beyond your hometown, LoveFort's your go-to. Give it a shot!
6. Tinder – Swipe, Match, Chat With Dominican Singles
This cool dating app started in 2012. You can look at pictures and short bios of people, and if you like what you see, just swipe right! If you don't, then swipe left. The fun part? If both of you swipe right, you're a match! 🎉
And guess what? If you really like someone, you can "Super Like" them. That way, they'll know in advance that you're super interested.
Once you match, you can chat with each other. Based on your chats, you can decide if you want to hang out in real life.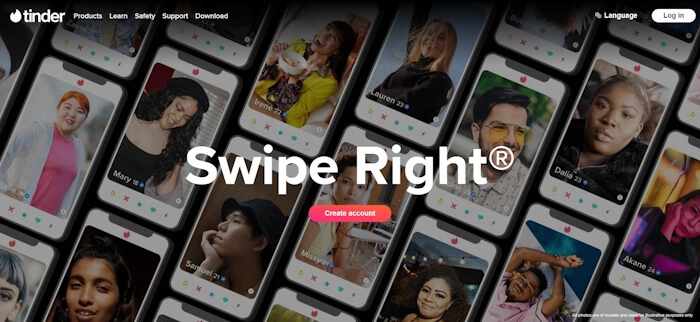 What's Great About Tinder
Super simple to use.
A cool way to meet new friends.
Tons of free stuff to try out.
Swiping? Trust me, it's a lot of fun!
What's Not So Cool
Can't really tell what someone's looking for.
Some fancy features might cost a bit.
Warning: Swiping can get super addictive! 🙈
Heads up: Like any app, there might be some not-so-nice people. If you bump into one, just block and report them.
How to Join
You can sign up using your phone number or Facebook. And no worries! If you use Facebook, Tinder won't share anything or misuse your info. It just helps confirm you're you and fixes stuff if you have any login troubles.
Finding Your Match
Once you're done with setting up your profile, you can start swiping. Swiping without a picture or profile details is not ideal, adding them makes a big difference. It's like going to a party – you'll get more hellos if people can see who you are!
Then, pick the distance and age range for your potential matches. Turn on your GPS so Tinder knows where you are. If you're in big cities like Punta Cana or Santo Domingo, you'll find loads of people close by. But if you're out in the countryside, you might need to widen your search.
Chatting and Connecting
You've got a match? Now, what to say? Just saying "hi" is okay, but starting with a question or a fun comment about their profile can spark a better conversation. And hey, who doesn't love a funny GIF? It's a cool way to break the ice.
Be yourself when chatting. If you find someone cute, let the conversation flow. Give more than one-word answers and be curious about them too. Ask questions and keep things lively!
Thinking of meeting up? There's no set time to wait, but don't take forever. Meeting sooner can help you see if those online sparks fly in person too!
Cool Features on Tinder App
Besides the usual swiping, Tinder added some nifty features. Let me break them down for you:
Super Like: Show someone you really like them before they even see you! Every day, you get a free super like.
Control Your Profile Views: Choose if everyone can see you or only the ones you've liked. Neat, right?
Smart Photos: Ever wonder which photo of yours is the best? Tinder's got you covered. With Smart Photos, the app arranges your pictures based on how popular they are with other users. Your most-liked photo will be the first one folks see.
On the basic version, you also get tools for blocking users and personal safety features.
But if you're thinking of leveling up, the premium membership offers:
Boost: Want to be a VIP for a while? Boost places you at the top of the list for 30 minutes. You get noticed ten times more and increase your chances of finding a match.
Swipe Rewind: Oops, did you swipe the wrong way? No worries! This feature lets you go back and reconsider.
Passport: Traveling soon? Use Passport to start swiping in that area before you even arrive. But remember, folks will still see your real current location.
Unlimited Right Swipes: Basic Tinder limits you to 100 likes a day. But with Unlimited, swipe as much as you want.
No Ads: Yep, no more annoying ads. Swipe in peace.
Hide Distance: Sometimes, you don't want people to know how far away you are, especially if you're using Passport.
Hide Age: Let's be honest, age is just a number. If you'd rather not display it, Tinder has your back.
See Recently Active: Want to chat with someone who's online often? Now you can see who among your matches is most active.
See Who Likes You: Check out a gallery of folks who've liked you even before you start your swiping session.
Top Picks: Every day, Tinder suggests profiles just for you, based on their special formula.
Check Out What Each Membership Offers!
Tinder Plus:
Feel free to swipe right all you want!
Mistaken swipe? No worries, use "Swipe Rewind".
No more ads! Enjoy a cleaner experience.
Make yourself stand out 5 times a day with "Super Likes".
Shine brighter once a month with a "Boost".
"Passport" lets you match globally.
And yep, still zero ads.
Tinder Gold:
Everything from Tinder Plus is yours.
Peek at who's been liking you!
Stay updated with the "Recently Active" feature.
Discover top profiles with "Top Picks".
My Take on Tinder
Get on Tinder and swipe away. It's as easy as pie! Whether you're looking to connect with someone next door or in the Dominican Republic with the "Passport" option, there's always something new. Who knows? You might find a love connection in the Dominican Rep., a future coffee buddy, or have some tricky moments. But that's what makes it exciting!
7. Badoo – Your Last Option
Badoo is a popular online dating platform that started in 2006. If you're thinking about trying it out in the Dominican Republic, here's what you need to know: while it's used worldwide, it might take some effort to get results. Many profiles might not be genuine, and the more attractive users receive tons of messages, so yours might get overlooked.
You could give Badoo a shot, especially if other sites haven't worked for you.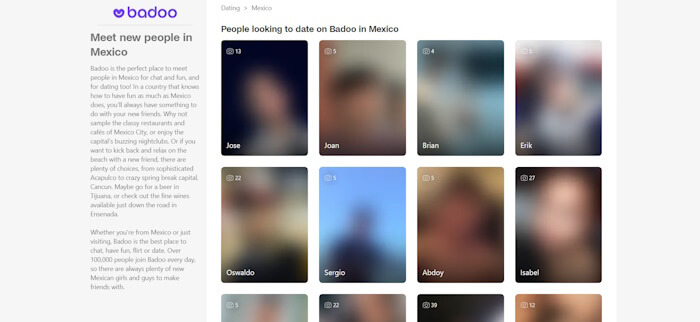 How to Join Badoo
Joining is simple:
Provide basic details like your name, birthday, gender, and where you live. Alternatively, sign in with your Facebook or an email account.
Badoo will ask your purpose for joining. Options include making friends, chatting, or finding dates.
You can link your Badoo to your Twitter or import friends from your email. Once done, you're ready to explore profiles!
Finding Matches on Badoo
You have two main ways to find matches:
Encounters: This shows one profile at a time. You can "Like" by clicking a heart or move on by clicking an "X". When both people "Like" each other, the site lets you know.
People Nearby: This lets you scroll through multiple profiles located close to you.
Chatting with Members
Whether you're using Encounters or People Nearby, interacting is easy:
Click on a profile to see their photos.
Have a chat or send them a gift.
To view more about them, make sure you have your own profile. And to see their location, turn on your device's location services.
One quirky thing: you can see who "Likes" you on Badoo, but first, you need to invite friends via email. I found this odd; using social media accounts like Facebook or Twitter would have seemed more logical.
Special Features on Badoo
Badoo has a sleek and modern look. While it asks for detailed profile information, it doesn't allow for sharing real-time updates like on Facebook or Twitter. It does, however, let you share photos and videos to make your profile stand out.
It's more a dating platform than social media. Badoo highlights the popularity of profiles based on the number of "Likes". Interesting fact: members can pay to get their profiles viewed more.
Membership Details
Free: Join, set up your profile, browse, favorite, and chat.
Platinum: Get noticed more in both Encounters and People Nearby and enjoy all Super Power perks.
Super Powers: See who's interested in you, browse invisibly, chat with new or popular users.
Paid Perks: Boost visibility, send stickers in chats, and send virtual "gifts".
My Take on Badoo
In short, Badoo offers an easy-to-use platform with many features and a broad audience. But be wary: I've come across several fake profiles. Always stay cautious and enjoy exploring!
Ready To Date Dominican Republic Singles?
Alright, then, we've ventured through the ins and outs of dating in the beautiful Dominican Republic. Now, let's quickly recap what we've learned:
Choosing the Right Platform: It's essential to pick a reputable Dominican dating site. You don't want to waste your time on platforms that don't cater to your needs, right?
Being Genuine and Respectful: Dominican singles value authenticity and respect. Always show your true self and treat your potential partners with kindness.
Understanding the Culture: Embracing and understanding Dominican culture is the key. Remember, it's not just about the destination but also the journey of blending two worlds together.
Ready to embark on your romantic journey? Don't wait any longer! Join DominicanCupid.com and find your match today!