Do you have a trip planned to Cancun soon? If so, get ready for a fun time!
Mexico is currently one of the few countries that's currently open to travelers. If you're anxious to get out and travel, Cancun is an attractive destination…both for the sunny beaches and the gorgeous-looking women who come here from all over the world.
I just got back from my latest trip to the Riviera Maya myself, so suffice to say, I know a little about where you can find the hottest women.
Based on my personal experiences, I've put together this little guide to teach you the best places to meet girls in Cancun.
🇲🇽 Chat with Single Women from Mexico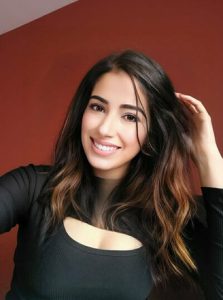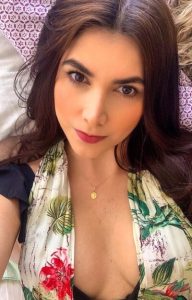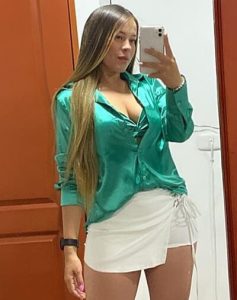 MexicanCupid
≈ 17k girls online
4.7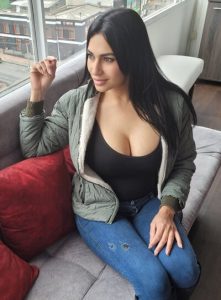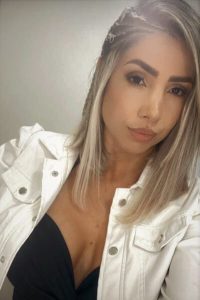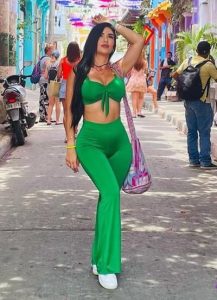 LatinWomanLove
≈ 13k girls online
4.5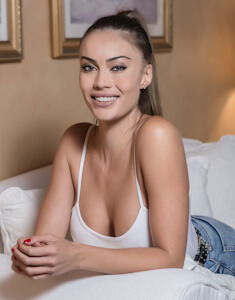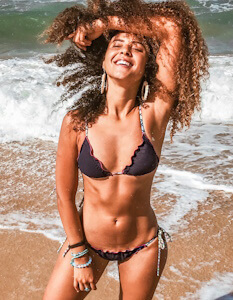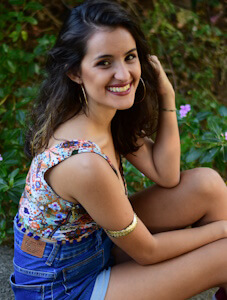 LatamDate
≈ 9k girls online
4.4
Date Cancun Girls During the Day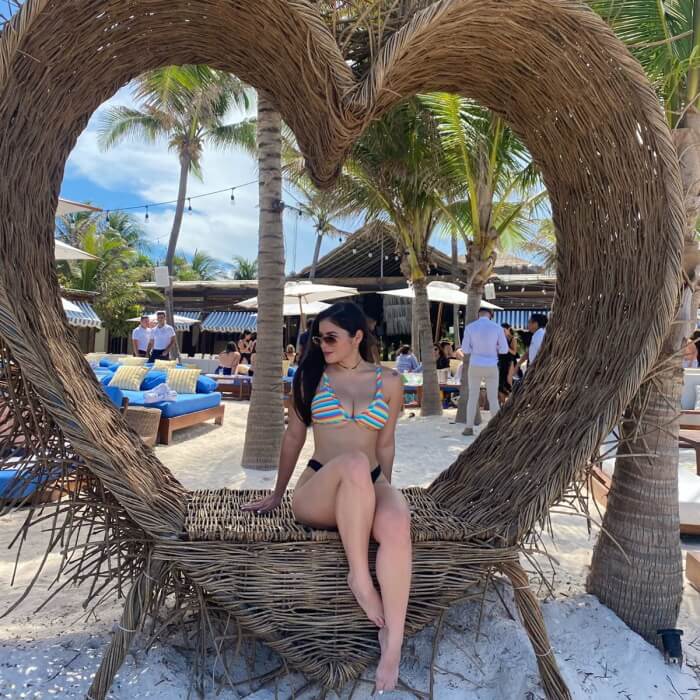 Mexico is a country worth visiting for the culture and things to do alone. The Riviera Maya area in the Yucatan peninsula is arguably the most fun region in the country for travelers.
Between authentic Mexican food, ancient Mayan ruins, lush jungles, golden beaches, and the rejuvenating cenotes, you can spend weeks here and never get bored.
You'll fly into the Cancun airport first, and you can spend a weekend or a week partying it up in the city here before venturing out into the rest of the peninsula.
A world-renowned tourist destination, Cancun is known for some of the best beaches and nicest all-inclusive resorts in the entire world. Women come here from all over the globe, so you're just as likely to pick up a foreign tourist as you are a local Mexican girl.
There are plenty of opportunities for practicing your day game in Cancun:
Shopping malls
Spend a day walking around Cancun, and you'll see girls all over the place. If you want to meet women going about their day, I recommend you go to some of the shopping areas such as:
Plaza Las Americas
Cancun Mall
There's less of a party environment in these shopping mall areas, and believe me, you'll have a ton of opportunities for walking up to girls while they're shopping or on a work break.
Parks and outdoor areas
In Cancun, the best outdoor area to meet girls are the beaches. After all, the white beaches are one of the biggest reasons why people come to this city in the first place.
Just spend a day at any of the popular beaches in or around Cancun, and you'll have no problem finding girls to approach:
Playa Chac Mool
Playa Delfines
Tulum Beach
Additionally, consider checking out the Mandala Beach Club as well. This place hosts the best daily pool party in Cancun. As soon as you walk in, you see dozens of bikini-clad girls in the pool or up on stage dancing.
Landmarks and tourist attractions
Besides the shopping malls and beaches, there are many neat tourist attractions and parks in Cancun worth checking out as well.
A few of my personal favorites are:
Coba Archeological Park
Elevity Boulder Gym (rock climbing)
Urbano Kabah Park
Even if you go to these places alone, you'll easily find other tourists there either alone or in small groups who you can join.
Where to Meet Cancun Girls at Night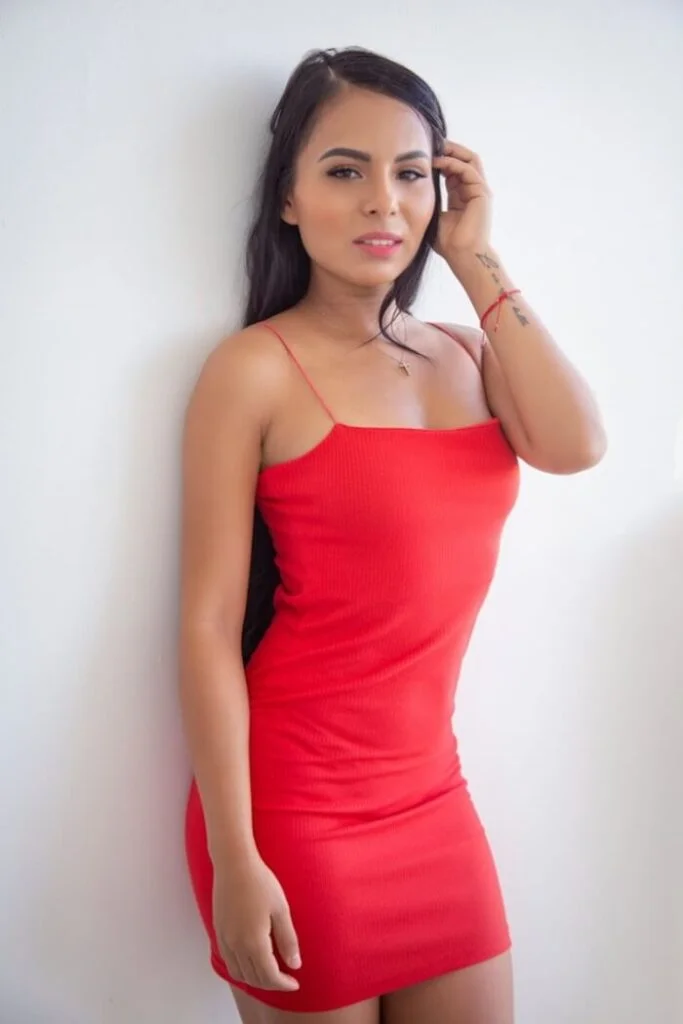 You will have a blast in Cancun during the day, but at night is when this city comes alive.
There's a specific area in Cancun called the Party Zone that offers the best clubs and bars to meet girls. That is where almost everyone who wants to hook up at night heads over to.
The area also attracts a distinctively younger crowd (rather than the families who populate the resorts) and lots of people staying at the local hostels looking to party.
I like to start at Kukulcan Boulevard, which is located right in the epicenter of the Party Zone, and then work my way around from there. It's more fun to go as part of a group (I'll often make friends at a hostel and go with three or four other people) but you can have fun and success going alone as well.
When it comes to finding girls who are down to meeting foreigners, I've had the best luck at the following bars and clubs:
Mandala Beach Club (remember this place has the best pool party in the city)
The City Nightclub
Coco Bongo
Coyote Loco
La Vaquita
Take note that most of the clubs get incredibly crowded with long lines outside during the holidays or Spring Break. Things are calm for the rest of the year, though. but during Spring Break, you could honestly have a tough time getting in. If the line is too long, all you can do is move on to the next club and hope for a shorter line.
While you're diving into the nightlife and white sandy beaches to meet women in Cancun, don't overlook other cities close by! In fact, Playa del Carmen women are just as stunning and vivacious. This town offers a more laid-back atmosphere without skimping on fun! Or maybe, hop on a ferry to explore the island life and meet Cozumel women. Trust me, both cities offer experiences you won't want to miss!
Cancun Dating Sites to Meet Girls Online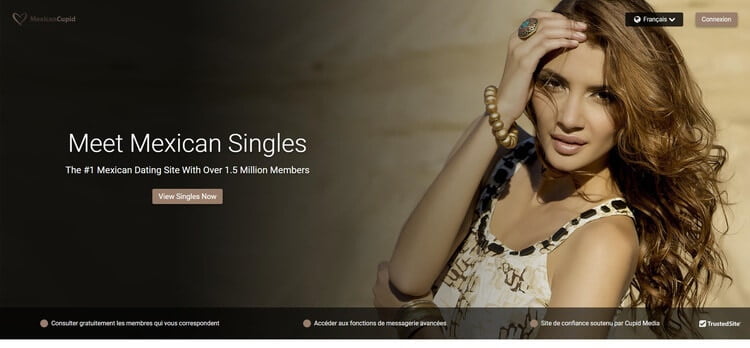 Ideally, you can set up a date in Cancun before you've even arrived. One of the best dating apps in Mexico is MexicanCupid.com. Not only is it popular, but a lot of the girls on here also desire longer-term and more serious relationships with visiting foreign men.
That's not to say there aren't any girls who aren't down just for a short-term fling, but if you want to meet local women in Cancun online, MexicanCupid is arguably your best bet.
Another option is LatinWomanLove. Note the girls on here tend to be a bit flakier and not as serious as the ones on MexicanCupid. However, you're also more likely to meet traveling women from all over the world and not just locals.
Cancun Dating Guide
Once you've found a girl you like and want to spend time with, here are some ideas on what to do:
Nice places to hang out with your date
One of my favorite things to do in Cancun (and the Riviera Maya as a whole) is to visit the cenotes. These are natural sinkholes filled with fresh groundwater, and they're very refreshing. There are thousands of them in the Yucatan alone.
Good restaurants and bars to take your date to
After a fun and relaxing day in a cenote, you can return to the city to eat and drink in the evening. I recommend:
Tora Cancun
The White Box
Final Tips for Picking Up a Cancun Woman
Here are my final tips for picking up women in Cancun:
Stay Safe
Cancun may be one of the safest places in Mexico, but you still need to be on your guard. The cartel has a presence throughout the Yucatan, and even though tourists are rarely targeted, you still want to be careful. Practice good situational awareness and never display valuables while out in the city.
Look Presentable
Always invest heavily in yourself and your appearance. The local girls here are not desperate to date foreign men, so you need to make a good impression to stand out. Stand up straight, practice good personal hygiene, walk with confidence, and dress well and not like a tourist.
Figure Out What She Means
Most Mexican girls won't explicitly tell you what they mean when they flirt. Instead, they'll play around by hinting at or implying things. Rather than try to take them too seriously, have fun and play along with them. Approach a couple of Mexican girls to start, and you'll see what I mean.