Heading to the Dominican Republic soon?
Looking for the best places to meet Santo Domingo girls?
We're here to help!
In this article, we'll take a look at:
The best areas and places for daytime dating.
Popular nightlife districts with awesome nightclubs and singles bars where you can pick up sexy ladies.
The Dominican dating culture with tips on how to date Santo Domingo girls.
Without further ado, here are the top places for meeting single girls in Santo Domingo.
🇩🇴 Chat with Single Women from The Dominican Republic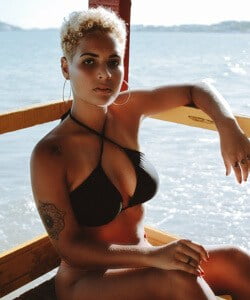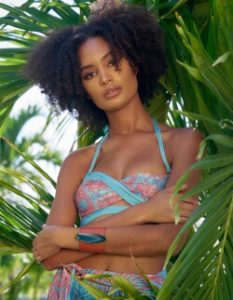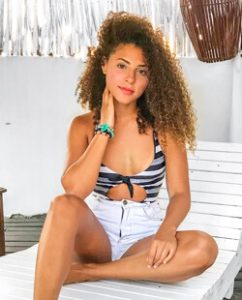 DominicanCupid
≈ 13k girls online
4.5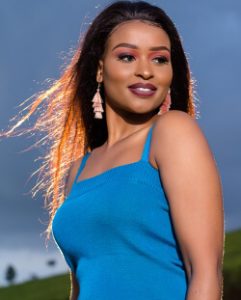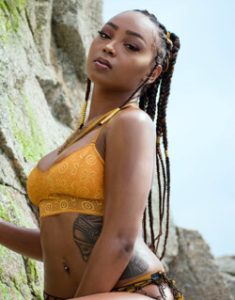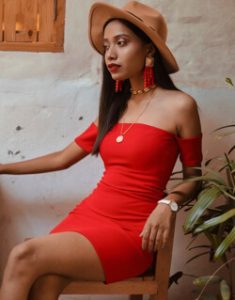 CaribbeanCupid
≈ 17k girls online
4.7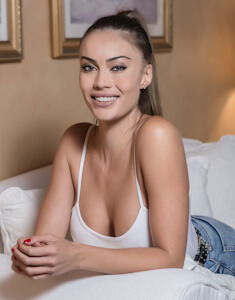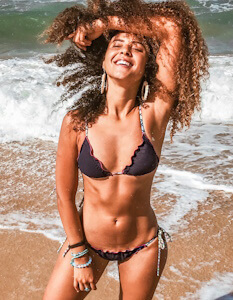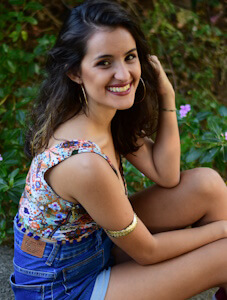 LatamDate
≈ 9k girls online
4.4
Dating During the Day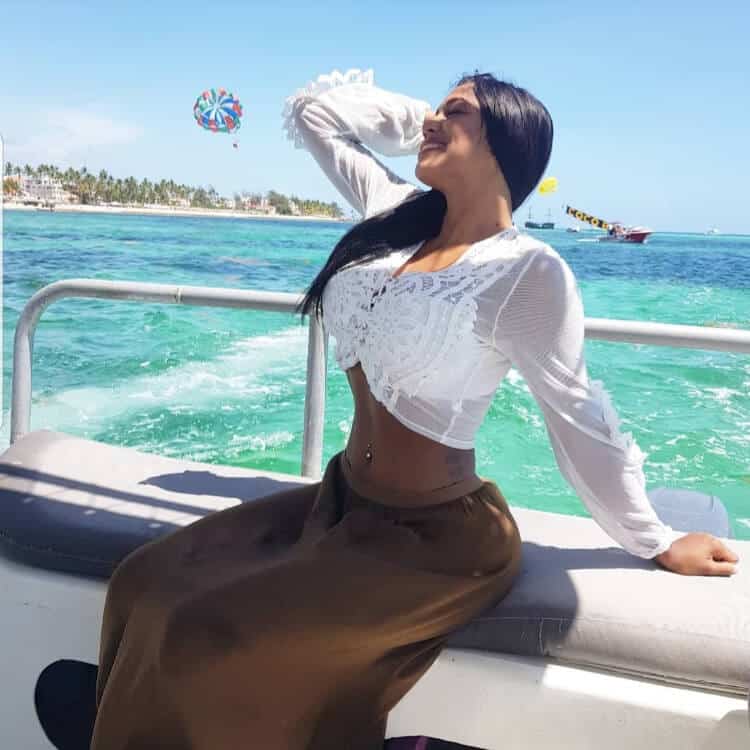 While day game is not always easy in Santo Domingo, if you walk up to a pretty girl you like at the shopping mall or the beach during the day, the chances are good that she'll be down for a quick chat with you.
Yes, there are girls who will be drawn to western men because of the perceived size of their wallets (foreign men are often thought of as being rich in the Dominican Republic), and/or simply because of their desire to hook up with them.
But there are also women who will be genuinely interested in getting to know you as a person and seriously dating you. If you're going to be in the city for a long time, these are the kinds of women who you will want to seek out and date.
The best areas to meet singles in Santo Domingo are:
Zona Colonial
El Conde
Piantini
The Old Town
Malecon
These districts have a lot of foot traffic during the day, meaning you should have no problems with finding beautiful girls to approach.
Shopping Malls
Visiting shopping malls is perhaps your best bet for meeting girls in Santo Domingo during the day.
Some examples of malls and shopping centres to practice your day game at are:
Most of these are in the Piantini area, which is nicer and cleaner-looking than some of the other districts in town.
Parks and Outdoor Areas
If you'd prefer to enjoy the sunny weather and fresh air, there are plenty of cool parks and other outdoor areas to visit:
Jardin Botanico National
The 3 Eyes National Park
Plaza de la Hispanidad
Or take a trip to one of the many gorgeous beaches in Punta Cana or Boca Chica.
Landmarks and Tourist Attractions
You can also enjoy some sights and wonder around the Old Town and Malecon waterfront boulevard.
Some of the best tourist attractions around are:
Columbus Lighthouse
Bellapart Museum
The Ozama Fortres
Dating Santo Domingo Women at Night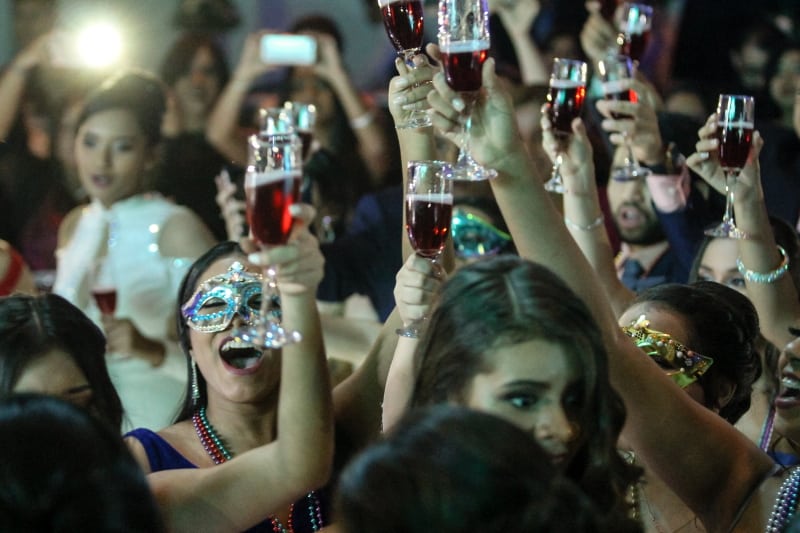 The island has a thriving nightlife, and it is easily one of the best party cities in the Caribbean. This is mainly due to the culture in the Dominican Republic and the country's character as a whole.
Before getting to specific nightlife areas for singles and the many hook up bars and nightclubs, I want to mention something first:
You'll meet lots of prostitutes after dark trying to hook up with foreign men. The closer you get to tourist hotspots like Zona Colonial or El Conde, the more hookers you'll encounter. That is not to say all women you'll meet are prostitutes – just be cautious if paying for sex is something you want to avoid.
And don't shy away from these places just because there are hookers there – these areas still offer some of the best nightlife in town!
Best Areas to Visit to Enjoy Singles Nightlife
Perhaps the single best place to party and pick up single women at night is Zona Colonial. This area is frequented by both locals and foreigners, so it's entirely possible to meet single women from other countries here as well.
Zona Colonial is essentially a neighborhood of Santo Domingo that consists of old castles, historic churches, and several restaurants, clubs, and bars. It has a thriving nightlife, but it also has several stores and ice cream shops that you can check out during the daytime too.
Another great location for nighttime dating is the Avenida Venezuela neighborhood, which consists of more than fifteen clubs, dance areas, and bars with an atmosphere that is perfect for meeting girls.
Yet another good choice will be the Platinum neighborhood, which features live Latin music on most nights. The Platinum, also known as the Malecon, is located near the university area, so you should have no problem finding young women to approach.
Additional neighborhoods and areas in Santo Domingo that have a good nightlife include:
Bella Vista
Piantini
Naco
Best Pick Up Bars and Nightclubs
The best singles bars and pick up spots include:
VIP Room
The Cock's Tail
Mamma Club
Sabina Bar
Caciba Bar
Donde Chame Bar
Jet Set
Onno's
Gold Dance Club
Meeting Women in Santo Domingo Online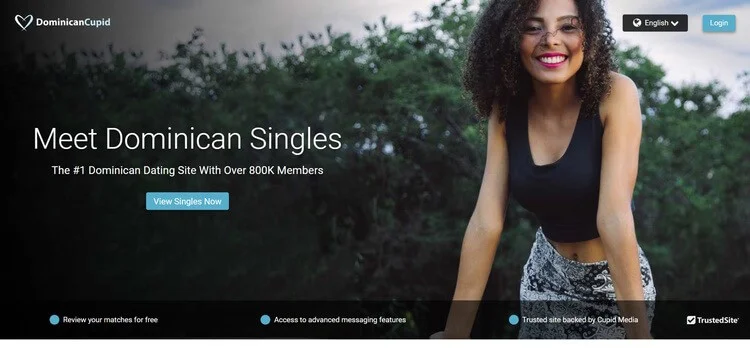 Besides practicing your cold approaches in Santo Domingo, you can also easily meet single Santo Domingo women online. Hopefully, you'll meet a few single girls online before you arrive, so you'll already have dates scheduled.
The most popular dating website in the country is DominicanCupid.com, which is popular with girls in Santo Domingo who specifically want to meet and date foreign men. In fact, it may actually be the girls who initiate the conversation with you on this site!
The main benefit of DominicanCupid.com is that it enables you to interact with girls through video calls, so you can formally meet them before you actually meet up in person.
Another online dating option, as you may have expected to see, is Tinder.
Tips for Dating in Santo Domingo
Now that we've gone over the best places to meet girls in Santo Domingo, here are the top tips to follow when the time comes to actually date them:
Learn a bit of Spanish
English isn't spoken very often in Santo Domingo, and when it is used, it's normally mixed with Spanish as a form of Spanglish. It will be much easier for you to communicate if you can learn some basic conversational Spanish.
Expect to pay for things
It's common in the Dominican dating culture for the man to pay for drinks, club tickets, taxi fares, dinner, etc., especially if you're a 'gringo.' If you want to impress girls in Santo Domingo, be prepared to pay for almost anything.
Get to Know the Dominican Culture First
Before visiting the island, you should learn as much as you can about the culture first, and especially as it relates to women.
For example, families are very close-knit in the country, with girls usually staying home until they get married (and even then, they will remain close to their parents for the rest of their lives).
Another important tradition in the country is the El Carnaval de la Vega, a vibrant and festive carnival that celebrates the victory of good over evil and is also used to celebrate Dominican independence.
Treat Women with Respect
If you want to date a Dominican girl over the long term, and perhaps even marry her, then it will be vitally important for you to treat her with genuine respect just as she will do for you.  
A couple of safety tips
A few of the golden rules to follow when visiting the Dominican Republic are:
Don't walk around in Santo Domingo alone at night.
Expect some taxis to try to rip you off.
Don't flash around money, electronics, jewelry, or other expensive items.
Specifically, avoid the Cristo Rey, Los Minas, and Villa Juana areas. These are definitely not places where you want to be stumbling around drunk at night!