Listen up, my fellow adventurers and hopeless romantics. If you've ever dreamed of meeting and dating gorgeous women in Santa Marta, Colombia, then I've got some fuckin' amazing news for you. Your search for love, or maybe just a memorable experience, has led you to the right place. I'm about to spill the beans on the top places and tips to meet and date women in this charming, tropical paradise. So buckle up, and get ready to dive into the heart of Santa Marta's dating scene.
Now, I know what you're thinking: "Why should I trust this guy?" Well, I've spent a fair amount of time in Santa Marta myself, and I've had the pleasure (and sometimes the pain) of navigating the dating scene there. I'm here to share my hard-earned wisdom, backed by the experiences of locals and other travelers alike. So, whether you're a veteran Latin lover or a complete newbie, I've got your back.
Here's what we'll cover in this no-bullshit guide:
Daytime Dating Delights: How to approach and connect with local women during the sun-soaked hours of the day.
After-Dark Adventures: The best spots to mingle with lovely ladies when the sun sets and the night comes alive.
Online Connection Central: A rundown of the most effective dating sites to help you find your Colombian match.
Victor's Top Tips: My personal, no-nonsense advice to pick up local women and make a lasting impression.
So, let's cut the crap and dive headfirst into the world of dating in Santa Marta. I promise you, by the end of this article, you'll be ready to take on the city and its beautiful inhabitants with confidence, honesty, and a newfound appreciation for life's imperfections.
🇨🇴 Chat with Single Women from Colombia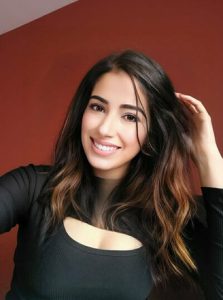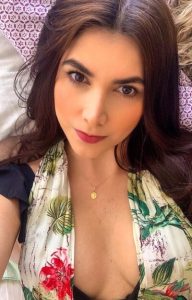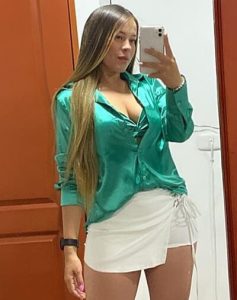 ColombianCupid
≈ 17k girls online
4.7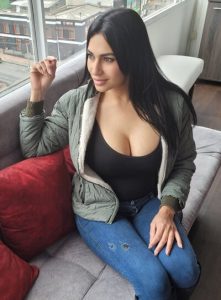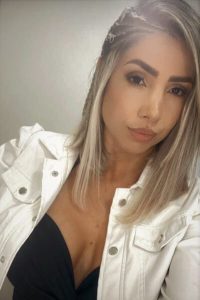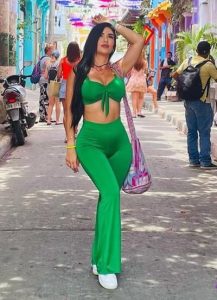 ColombiaLady
≈ 13k girls online
4.5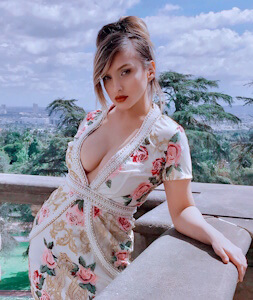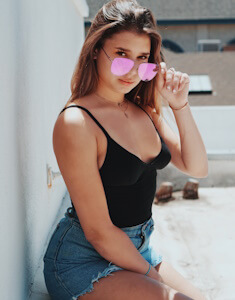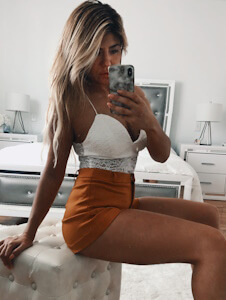 La-Date
≈ 13k girls online
4.5
Dating in Santa Marta During the Day
Listen up, my friend! If you're visiting Santa Marta and want to meet some fantastic girls during the day, you've got some options. But let's cut the crap; I'll tell you where to go.
There are plenty of beaches in this area, but if you're looking for the most crowded (and, therefore, the most girls), head straight to Rodadero Beach. Get your tan on, chill out at the bars and cafes near the beach, and seize those golden opportunities to strike up conversations with Santa Marta women as they come and go.
Still, beaches aren't your only daytime option. You can also try your luck meeting single girls at malls and shopping districts, such as:
Markets & Shopping Malls
Centro Comercial Arrecife
Centro Comercial Buenavista
Ocean Mall
Centro Comercial Plaza Milan
Parks And Outdoor Areas
Playa Cristal
Playa Blanca
Parque de Los Novios
Bahía Concha
If you're enjoying your journey exploring the beautiful city of Santa Marta and learning about the wonderful Santa Marta women, don't stop here! There's another place close by that's also filled with astonishing beauties. Explore the city of Barranquilla and meet stunning Barranquilla women who could captivate your heart. You never know where love might find you, right?
Where to Pick Up Santa Marta Women at Night
Alright, so you're more of a night owl, and you're looking for the best nightlife areas to meet some gorgeous Santa Marta girls. Lucky for you, I've got the scoop:
First off, your best bet is probably right in Santa Marta's singles nightlife scene around Parque de los Novios and along Calle 17 through 19. You'll find a few more options down by Rodadero Beach to the south or in Taganga to the north, but trust me, staying in downtown is where you'll have the best chance to hook up with the hottest Santa Marta girls at the top nightclubs.
Now, let me give it to you straight: Taganga is more of a backpackers' area, and Rodadero is probably better for daytime gaming at the beach. So, if you're trying to get laid after a night of partying, your best bet is to stay right in the city. Why? Because you're way less likely to score a one-night stand with a girl in your area if you have to take a 20-minute taxi ride back to your hotel. It's just basic logistics, man.
Don't expect the nightlife here to rival Cartagena, but on the bright side, there should be fewer prostitutes in the bars and clubs, which is always a plus.
Best Bars and Nightclubs For Singles in Santa Marta
And because I know some of you just want a damn list of singles bars and nightclubs to pick up Santa Marta girls, here you go:
Crab's Bar
El Watusi Poderoso
Charlies Bar Santa Marta
Oh la la La Puerta
Iguanas Santa Marta
Miko
La Azotea
Best Dating Sites to Hook Up in Santa Marta
The ideal situation is to meet a girl online to date before you even arrive in Santa Marta. Of course, you will attract attention as a Western male, but again, don't assume that you're automatically guaranteed dates when you arrive.
By meeting girls online a week or two before you arrive in the city, you can 'test the waters' and hopefully secure dates in advance.
ColombianCupid: The Best Site to Score Single Women in Santa Marta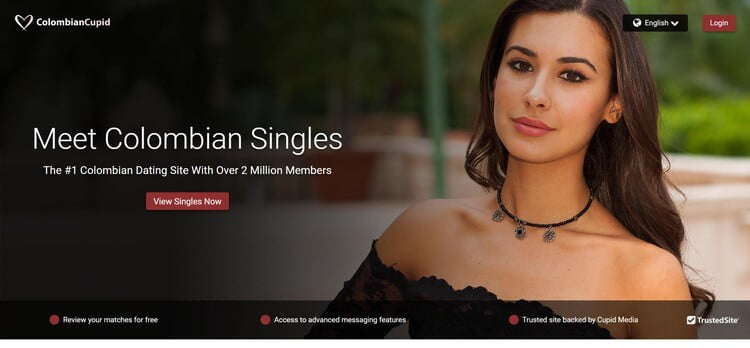 "Well, my friend, it's time to ditch the usual dating apps and dive into the world of ColombianCupid. Trust me, if you want to score some Santa Marta Latina, it's where all the magic happens.
So what's the deal with ColombianCupid? It's an online dating site, sure, but it's not your average run-of-the-mill platform. No, this bad boy is all about connecting lonely hearts from around the globe with the stunning singles of Colombia. And it's brought to you by Cupid Media, the masterminds behind some of the most kick-ass niche dating sites out there.
Profiles, profiles, and more profiles: ColombianCupid is like a treasure trove of potential matches. With thousands of profiles at your fingertips, you're bound to find that special someone who makes your heart skip a beat.
Features that don't suck: Forget about that boring text chat. This platform offers instant messaging, video chat, and advanced search options that make connecting with your potential soulmate as easy as pie.
Quality over quantity: With over 2 million members (mostly Colombian women who are eager to meet international partners), you'll have no shortage of dating prospects. So, for all you men out there with a thing for Colombian beauties, this is your chance to shine.
Take it on the go: ColombianCupid doesn't chain you to your computer. They've got a mobile app for both iOS and Android devices, so you can keep your love life on track, even when you're out and about. Oh, and it's free to download; score!
Here's the bottom line: ColombianCupid is a reliable, user-friendly dating site that doesn't screw around when it comes to helping you find love and romance. Whether you're after a long-term relationship or just looking for a casual fling, ColombianCupid has got your back. So, what the hell are you waiting for? Give it a shot, and who knows, maybe you'll find the Colombian love of your life.
LatinAmericanCupid: With a whopping 3 million members, this bad boy is like the Godfather of Latin dating sites. The user-friendly interface and shit-ton of features make connecting with your future Latin lover a breeze.
LatinWomanLove: This popular site is your one-way ticket to a global Latin love-fest. With features like instant messaging and video chat, you'll be one step closer to finding that perfect match. And, let's not forget its user-friendly interface. Hell yeah!
LatamDate: If casual dating and hookups are more your style, then LatamDate has got your back. It's specifically designed for Latin singles who just wanna have fun. With video chat and instant messaging, you'll be heating things up in no time. And did I mention the user-friendly interface? Of course I did, because it's freakin' awesome.
Santa Marta Dating Guide
Alright, so you've finally figured out the best goddamn places and ways to meet those elusive single women near you. Pat yourself on the back, champ! You managed to snag a girl's number, and that's pretty fucking great! But hey, don't get too cocky just yet. You've only won half the battle, my friend. There's still a shitload of work to do.
Now, the no-brainer way to seal the deal is to show her a hell of a good time. Lucky for you, in this dating guide, I've got you covered with some top-notch romantic spots and restaurants that'll sweep her off her feet on your date night:
Nice Places To Hang Out With Your Date
Ciudad Perdida: A challenging trek that takes you through indigenous communities, incredible viewpoints, and beautiful nature to reach ancient ruins.
Playa Cristal: A beautiful beach outside of the public beaches of Santa Marta with clear water and stunning scenery.
Parque de Los Novios: A lively park with a great ambiance, quality restaurants, street musicians, and a lack of annoying hawkers.
Playa Blanca: A stunning beach with clear and clean water, though the vendors can be persistent.
Bahía Concha: A lovely beach that is perfect for a relaxing day by the water.
Romantic Restaurants To Take Your Date To
Restaurante Karey: An amazing Caribbean and Latin-style restaurant that offers excellent food and service along with chill vibes.
Pad.Masala: A great Indian and Asian restaurant that offers delicious food and a great vibe, definitely worth a visit.
Marmi Ristorante: An Italian and international-style restaurant that offers a great atmosphere and excellent service, making it a perfect place for a nice meal.
Restaurante Bar Babaganoush: A Mediterranean and international-style restaurant that offers high-quality food and staff, making it a great place to get away and enjoy a delicious meal.
Pachamama: A French and Mediterranean-style restaurant that offers good food in a nice spot, definitely worth checking out.
Dating In Colombia – What You Should Know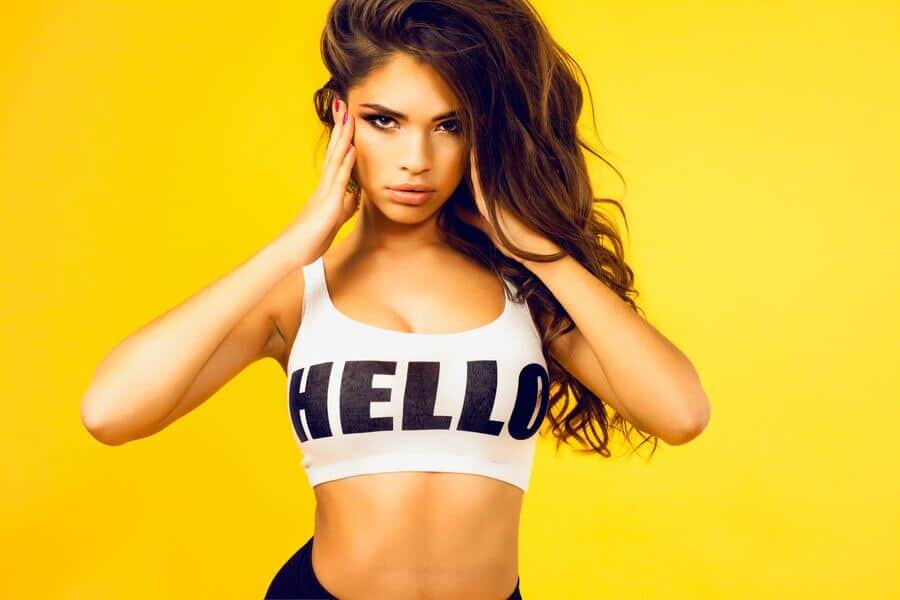 So, you want to win the heart of a Colombian woman? Well, buckle up, because the dating culture in Colombia is a mind-fuck of traditional values and modern twists. But fear not, my friend, I've got your back. Here are some kick-ass tips to help you navigate this love jungle:
Respect the shit out of her: Colombian women dig respect and courtesy more than anything. So, listen up, be nice, and give a damn about her feelings, opinions, and beliefs. Show her you're into her for who she is, not just as a potential partner.
Learn some fucking Spanish: Look, English is cool and all, but Spanish is the way to go in Colombia. If you can shoot the shit with her in her native tongue, you'll score major brownie points. Plus, it shows you care about her culture and aren't a lazy ass.
Get your romance game on: Colombian women go weak in the knees for romance and affection. So, plan swoon-worthy dates, surprise her with small gestures, and let her know how much you care. Just be real and authentic, and she'll eat it up.
Don't fuck with her family and culture: Family's a big fucking deal in Colombia, so show some respect to her folks and friends. Educate yourself on Colombian traditions and be open to new experiences. Trust me, it'll pay off.
Now, go forth and conquer that Colombian dating scene like a boss.
Enjoy Dating Santa Marta Women
So, there you have it, folks. We've explored the top spots to meet and date girls in Santa Marta. From beach bars and nightclubs to volunteering opportunities and language exchange events, this city has it all.
Just remember: the key to success in any dating situation is to be genuine, open, and confident. Meeting new people can be challenging, but it's all about embracing the experience and making the most of the opportunities that present themselves.
As you venture out into the vibrant Santa Marta social scene, don't forget to:
Step out of your comfort zone and try new things
Take advantage of local events and cultural activities
Stay safe and always trust your instincts
So, what are you waiting for? Get out there and start making connections! Remember, life is too fucking short to sit on the sidelines. And who knows? You might just find that special someone who makes all the effort worth it.