Listen up, amigos! I know you're tired of the same old dating scene and are probably craving something a little more exotic and thrilling. Well, you're in luck because today, I'm going to guide you on a wild ride into the world of dating Bucaramanga women.
Trust me; once you experience the charm and beauty of these Colombian ladies, you'll be thanking me for the rest of your life.
🇨🇴 Chat with Single Women from Colombia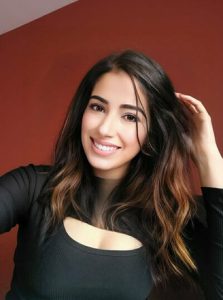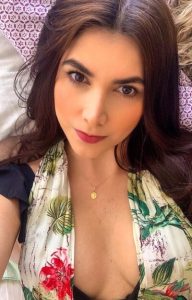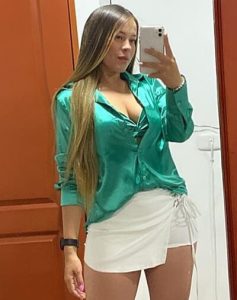 ColombianCupid
≈ 17k girls online
4.7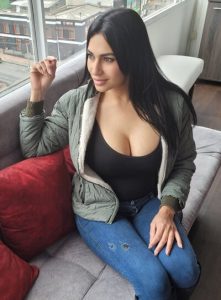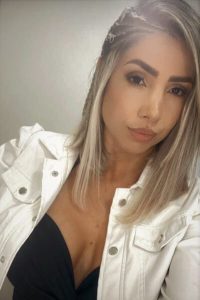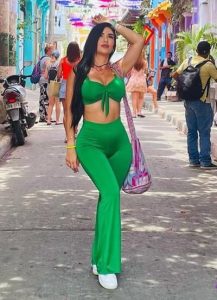 ColombiaLady
≈ 13k girls online
4.5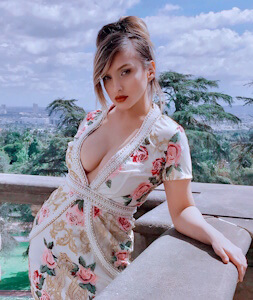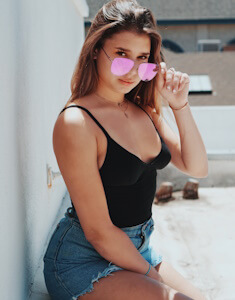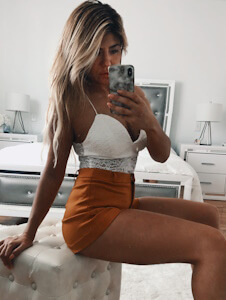 La-Date
≈ 13k girls online
4.5
Now, I'm not going to sugarcoat it—dating in a foreign country can be a beautiful mess. But that's exactly what makes it so damn exciting. In this article, we'll dive into the top places to meet and date these enchanting Bucaramanga women, while navigating the glorious shitstorm that is international dating. Get ready to confront your fears and embrace the unknown.
First, we'll explore the vibrant social spots, from bustling nightclubs to cozy coffee shops, where you can encounter these lovely ladies in their natural habitat. Then, we'll tackle the mysterious online dating world, helping you sift through the bullshit to find genuine connections with Bucaramanga beauties. And finally, we'll discuss the unique cultural nuances and potential hiccups you may face in the Colombian dating scene, because let's face it: we're all human, and misunderstandings are bound to happen.
You see, I've been there, I've done that, and I've had my fair share of hilarious fuck-ups and heartwarming successes while navigating the dating world in Colombia. So buckle up, because I'll be sharing these lessons and insights with you, making sure you're well-equipped for this exhilarating adventure.
TL;DR About Bucaramanga Women
| | |
| --- | --- |
| Bars and clubs to meet women: | Calison, Vintrash Bar in Zona Rosa |
| Places to meet girls during the day: | Megamall Centro Comercial, Parque Santander |
| Best dating site: | ColombianCupid.com |
| How to win their heart: | Get ready to dance your ass off; Be confident but not arrogant |
Dating Bucaramanga Women During The Day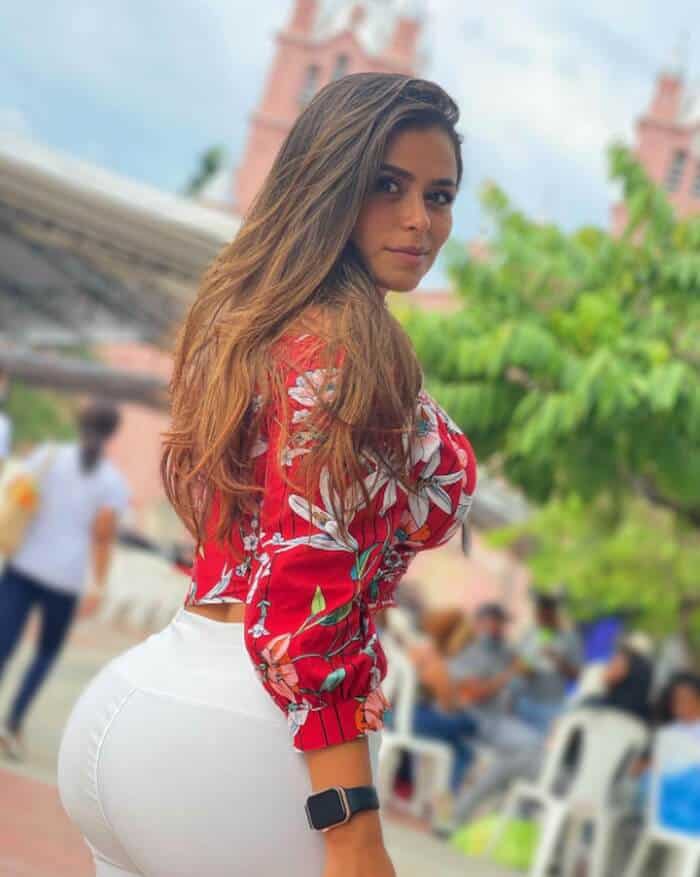 Let's talk about meeting Bucaramanga ladies during the day. Carrera 33 in Cabecera is a bustling street with loads of foot traffic. Park your ass at a café or park and keep an eye out for single women. But let's be real here, spending hours on the streets in Latin America might not be the safest way to kill time. Instead, try hitting up malls and shopping centers like:
Megamall Centro Comercial
Centro Comercial Cabecera Cuarta Etapa
Cacique El Centro Comercial
La Florida Centro Comercial
Centro Comercial Cacique
La Quinta Centro Comercial
In Bucaramanga, you're surrounded by the beauty of the city and the Bucaramanga women. But why not extend your exploration? Discover the historical streets of Cartagena and meet marvelous Cartagena women. Or, journey to Medellin, a city known for its vibrant life and meet the breathtaking Medellin women. Each new city brings fresh adventures and opportunities to meet amazing women!
Where To Meet Bucaramanga Girls At Night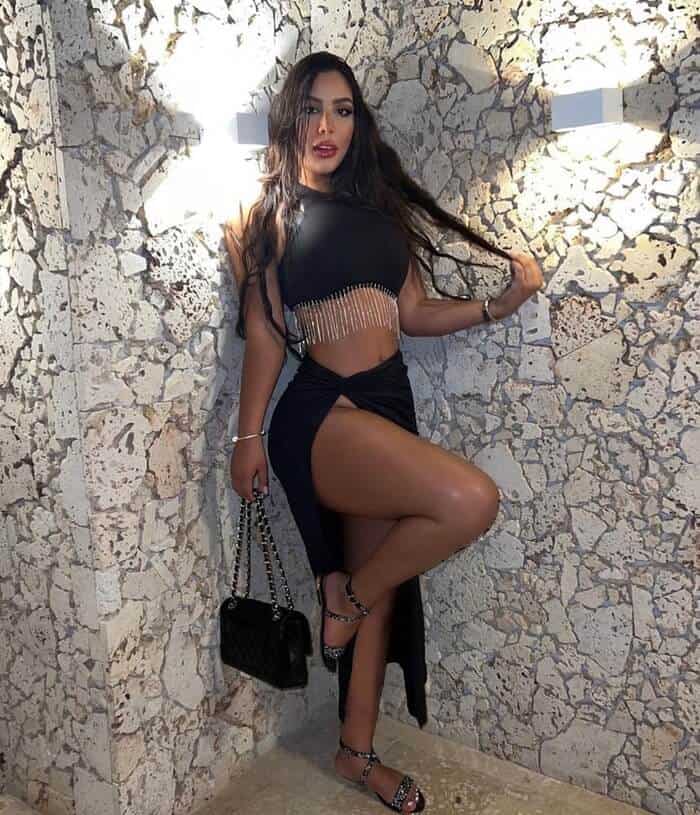 Now, when it comes to nightlife, Cabecera and Zona Rosa are your go-to spots. Cabecera is the fancy-pants area with all the cool shit to do, so if you're aiming to score with some Bucaramanga babes, you'd better stick close. Being near the action not only boosts your chances for a one-night stand, but it also makes your trip a hell of a lot smoother. And here's a pro tip: if you can dance some sexy salsa or speak Spanish, you'll be like a magnet to those local hotties.
If Bucaramanga isn't doing it for you, hop over to Cucuta. Who knows? You might find better luck there.
Best Bars and Nightclubs To Pick up Girls In Bucaramanga
Calison
Saxo Pub
La Valenciana
Déjà Vu Bucaramanga
Barrio Central Colombian Pub
Frankfurt at Carrera
La Playita Zona Rosa
Mi Pais Disco Bar
Mansion Barbarella
Vintrash Bar
Strada
Malabar Disco
Boissons Pub
Amapola Bar
Meet Bucaramanga Girls Online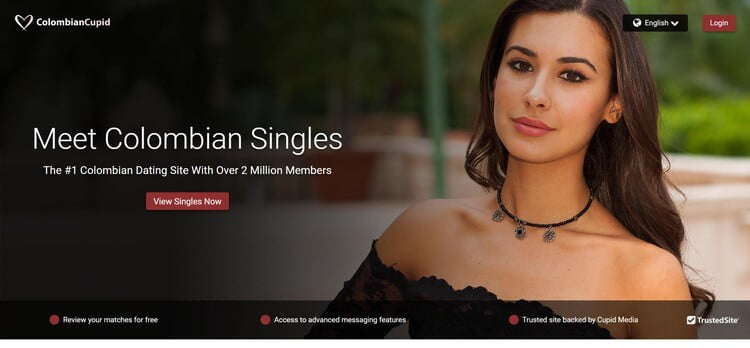 Alright, let's talk about a secret weapon to meet girls in Bucaramanga: online dating. With Colombian Cupid, you can connect with single ladies before even setting foot on Colombian soil. You can arrive with a bunch of phone numbers and dates lined up. It's like magic.
Use Colombian Cupid to keep meeting new girls and setting up dates while you're in town. Trust me, this little bit of prep work will make your trip a hundred times better.
I also wrote a complete guide about the best dating sites and apps in Colombia.
Bucaramanga Dating Guide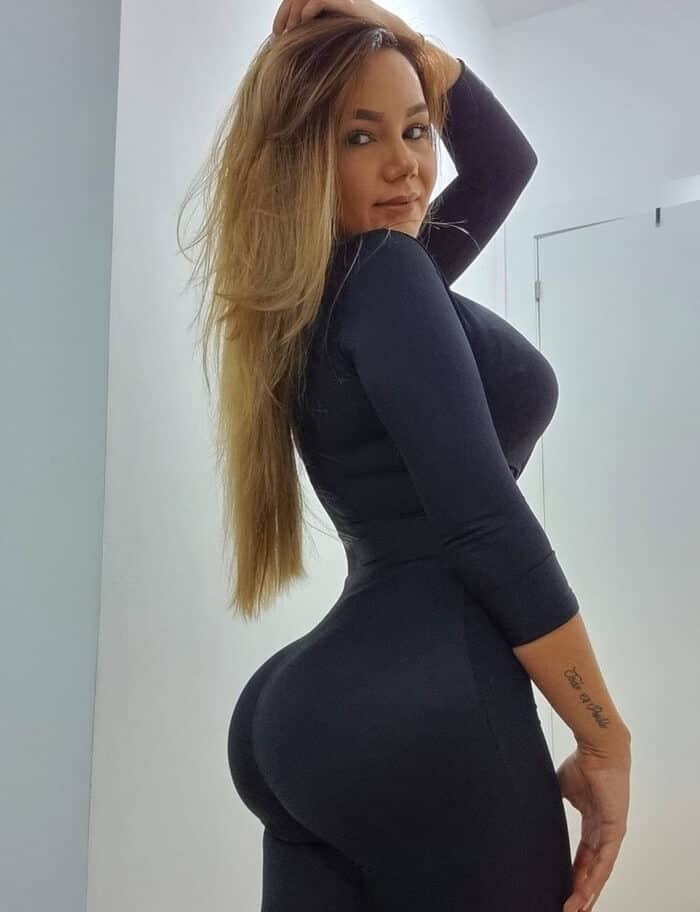 Now, you know where to fuck women in Bucaramanga, Colombia. And you finally snagged yourself a date. Congrats! Now you need to show your lovely lady a good time. Hit up romantic restaurants or cocktail bars like:
Malytule Provenza at Cra. 22 #109A-06
Restaurante La Toscana at Avenida el Jardin Casa 1A
La House Cafe Bar at Cl. 52 #34-27
Batutto Sofritto E Trito at Calle 55 36 – 17
La Casona at Calle 28 # 28-09, Girón
Cortes at Carrera 37 42 16, Diagonal a la Alianza Francesa
Mia Nonna at Carrera 35 52 97, Junto a Pepe Ganga
Skybar at the Holiday Inn at Transv. Oriental y Calle 93
Municipal-Musica Viva at Cl. 48 #34 – 30
La Carreta at Cra. 27 #4227
Pasifae Cafe Bar at Acropolis Mall
After a nice meal, hit the dance floor at Zona Rosa or Cabecera and get her all hot and bothered with your killer salsa moves.
For daytime fun, take advantage of Bucaramanga's beautiful outdoor spots, like:
Parque Santander
Parque de los Leones
Cerulean Warbler Bird Reserve
San Pio Park
Parque Centenario
You could also take a quick trip to San Juan de Girón, a charming nearby city that's worth exploring. For a touch of culture on your daytime date, check out these museums and landmarks:
Museo de Arte Moderno de Bucaramanga
Palacio de Justicia
La Casa del Libro Total
Museo Casa de Bolivar
Important Tips for Tourists and Expats
Alright, let's wrap this up with some quick tips for tourists and expats. Bucaramanga is in Colombia's Santander region, close to the Venezuelan border and nestled in the Andes Mountains. The elevation isn't as high as Bogota or Medellin, but it might still take some adjusting.
The local currency is the peso, which exchanged at about 4,660 per USD last time I checked. When using a foreign bank card at a Colombian ATM, watch out for sneaky conversion rates. If asked to use their conversion rate, hit decline to avoid getting ripped off.
Remember to book your hotel in Cabecera to be in the heart of the action. Planning smart and staying close to the best nightlife and date spots will seriously improve your odds of getting lucky.
Finally, if you're a foreigner, learn some Spanish and give salsa dancing a shot. Trust me, these two skills will take you far when it comes to hooking up with Bucaramanga girls.
Final Tips For Picking Up An Colombian Woman in Bucaramanga
These Latin beauties are known for their fiery passion, seductive curves, and warm personalities, but dating one is not as simple as you might think.
Here, I'll give you my best no-BS tips for dating and seducing a Bucaramanga girl – tips that go beyond the cliché advice you might find elsewhere.
1. Embrace the Culture and Learn the Language
Say adiós to your gringo card. If you want to date a Colombian woman, you'll need to appreciate her culture and make an effort to learn the language. Seriously, don't be that guy who only knows "hola" and "gracias." Understanding and respecting her culture will show her that you're genuinely interested in her and not just some exotic fling. So, enroll in that Spanish class, learn about Colombian history, and impress her with more than just your dance moves.
2. Confidence is Key, But Don't Be a Dick
Colombian women are attracted to confidence. They appreciate a man who knows what he wants and isn't afraid to go after it. That said, don't be an arrogant prick. There's a fine line between confidence and arrogance, and crossing it will only turn her off. Show her that you're secure in yourself, but also humble and down-to-earth. Being able to strike that balance will make you stand out from the rest.
3. Get Ready to Dance Your Ass Off
Salsa, cumbia, vallenato – you name it. Colombian women love to dance, and if you want to woo one, you'll need to brush up on your moves. Dancing is an essential part of Colombian culture and socializing, so being able to hold your own on the dance floor will score you major points. Plus, dancing is a great way to break the ice and get closer to her – both physically and emotionally. So, put on your dancing shoes and get ready to impress her with your moves.
4. Embrace the Romantic Gestures
Colombian women love romance. I'm not saying you need to become a full-blown Romeo, but making an effort to be romantic will go a long way. Surprise her with flowers, write her a heartfelt note, or plan a special date night. These small gestures will show her that you care and are willing to put in the effort to make her happy. Trust me, she'll notice and appreciate it.
5. Don't Be a Jealous, Possessive Asshole
Finally, and perhaps most importantly, don't be a jealous, possessive asshole. Colombian women are naturally flirtatious and outgoing, but that doesn't mean they're not loyal or committed. If you can't handle her friendly nature or the attention she might receive from other men, you're better off staying home. Being overly jealous or possessive will only suffocate her and drive her away.
Enjoy Dating Bucaramanga Women
Finding the best places to meet and date girls in Bucaramanga, Colombia, isn't as daunting as it may seem. Remember, it's about being open to different experiences and embracing the unknown. So, to sum it all up:
Step into the vibrant nightlife and let loose in popular clubs and bars, like Saxo Pub and Vintrash Bar.
Immerse yourself in the local culture by visiting parks, festivals, and cultural events, where you'll find like-minded people to connect with.
Don't forget about the power of online dating; it's a simple and effective way to meet Bucaramanga women, especially when using reputable platforms like ColombianCupid.
Now, it's time to put yourself out there, and here's the f*cking truth: you'll never meet anyone if you don't take that first step. The only way to create meaningful connections is by daring to be vulnerable and embracing the potential for rejection.
So, what are you waiting for?
Ask yourself, "Am I going to sit here and let life pass me by, or am I going to dive headfirst into the dating scene in Bucaramanga and see what kind of incredible women I can meet?" The choice is yours, my friend.
Now, get off your ass, explore these fantastic places, and start meeting Bucaramanga women who might just change your life. And when you do, remember to drop a comment below to let us know how it goes. Who knows? Your story might just inspire others to take the plunge too.