If you're looking for a coastal Caribbean city in Latin America to visit, consider Barranquilla.
And if you need help with finding the best places for meeting Barranquilla women, we're glad you're here!
In our Barranquilla dating guide, we:
Share our favorite spots for meeting hot Barranquilla singles during the daytime.
Give you a guide to Barranquilla nightlife with a list of bars and nightclubs to visit.
Share a few tips for dating and staying safe in Barranquilla.
🇨🇴 Chat with Single Women from Colombia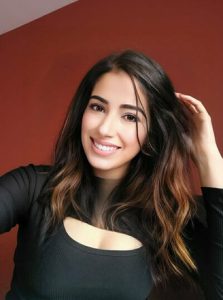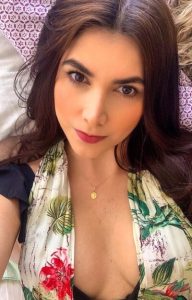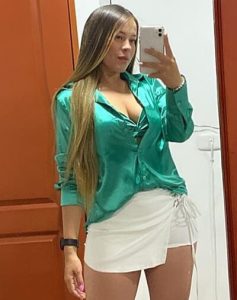 ColombianCupid
≈ 17k girls online
4.7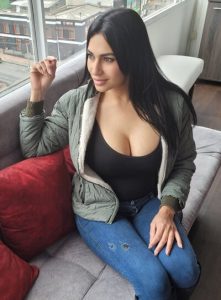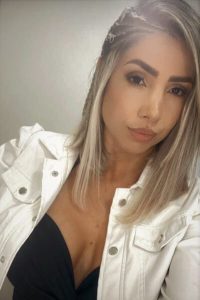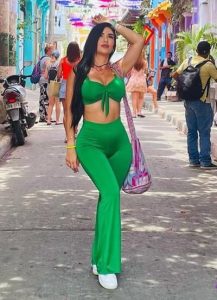 ColombiaLady
≈ 13k girls online
4.5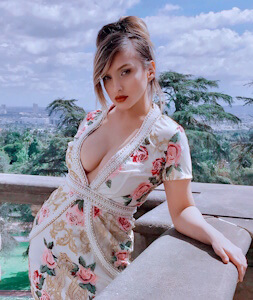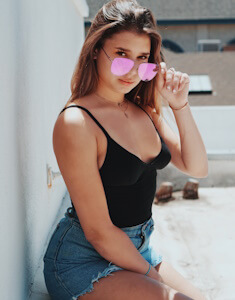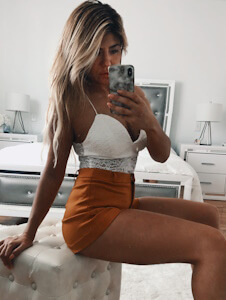 La-Date
≈ 13k girls online
4.5
A little information about the City
Barranquilla is located on the Magdalena River and about 13 km from the Caribbean Sea.
Barranquilla is admittedly an easy Colombian city to overlook, simply because it's more industrial and not as well-known as Bogota, Cali, or Medellin. And since the city is not that popular among tourists, there aren't that many exciting things to do or see.
That said, it is the fourth-largest city in Colombia, with a population of over 1.2 million! It has strong European influences in terms of its architecture, and there are still plenty of bars and clubs to visit if your main goal is meeting single Barranquilla women.
And the Carnival held every year in February or March turns the beautiful city into one big party scene!
Where to Meet Barranquilla Women during the day
If there's one thing you need to know about Colombian women in Barranquilla, it's that they love foreign Western men.
As you can imagine, the city's industrial nature means that it has not exactly been the biggest draw of tourists.
That means that the girls there have not had as many opportunities to meet Western American or European men as girls from other Colombian cities have.
That works in your favor!
Foreign men are more of a novelty in Barranquilla, and as a result, the women should find you to be unique and attractive.
If anything, you should find several girls gawking or looking at you rather than the other way around.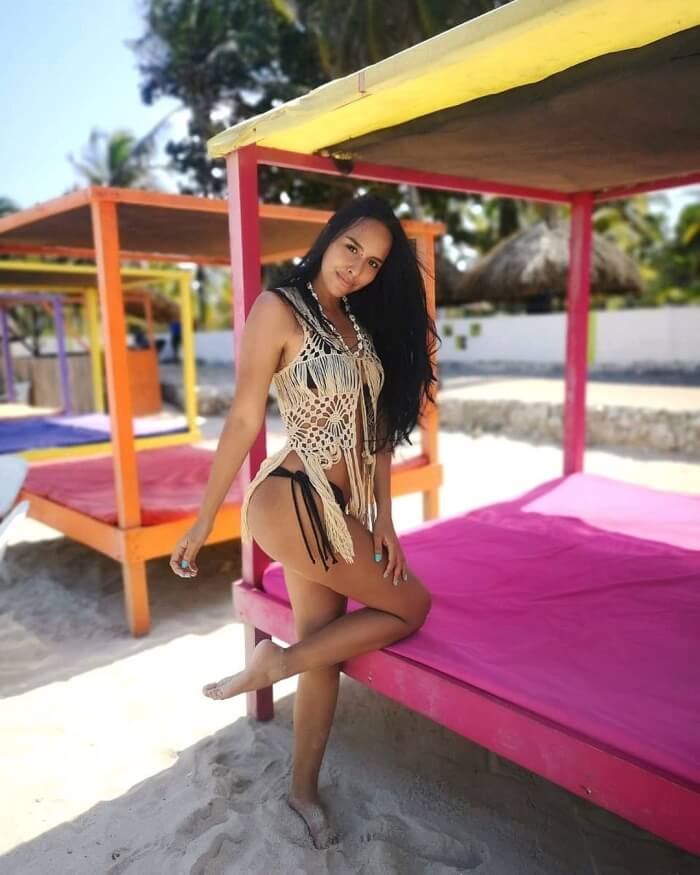 Shopping Malls
Colombian girls are generally friendly and approachable, and the girls of Barranquilla are no exception.
If you want to meet girls during the day, your best bet is to visit shopping malls where you can approach women running their errands or even meet gorgeous chicks who work there.
The best shopping malls to check out are:
Buenavista Mall
Unico Outlet
Viva Centro Comercial
Miramar Mall
Parks and outdoor areas
It's easier to meet women indoors such as in the shopping malls mentioned above or coffee shops, but you can still try some of the popular outdoor areas for meeting women too:
The Botanical Gardens
Venezuela Park
Sagrado Corazon
You could also check out the beaches such as Puerto Salgar beach or why not head to the zoo.
Landmarks and tourist attractions
Though there aren't that many tourist-y things to do or see, there are still some interesting places to visit. You could meet other foreigners getting to know the city or even local Colombian girls taking in the arts and history.
Some of the museums and landmarks to visit include:
Castillo de Salgar
Museo del Caribe
Museo Romantico
Modern Art Museum
Be prepared for the interaction to be rather brief, as the Barranquilla woman you approach likely has other things going on in her life for the day. As long as she's single though, she should be open to a romantic evening sometime later during the week.
The guide to Barranquilla Nightlife
Even though the city may be more laidback during the day, the night time there is vibrant, alive, and wild. And so, nightlife in Barranquilla is bound to be fun for any western male traveler!
Head out after dark (while also exercising situational awareness and being safe), and you're likely to find numerous groups of Barranquilla girls ready for a fun night out on the town.
There isn't one main singles nightlife area like in most other cities and everything here is spread out. The best bars and clubs to check out are:
Frogg
La Troja
Kapitol
Coco Beach
Discolo
La Cueva
The girls and clubs in these bars are all about having fun, and as noted, they should be very open to a handsome and confident Western man walking up.
The trick is to know how to approach girls in a group:
The best way you can do this is to ask the group a common question that they can all answer before asking a more specific question (or making a particular comment) to the one girl who you are interested in.
Date Barranquilla women online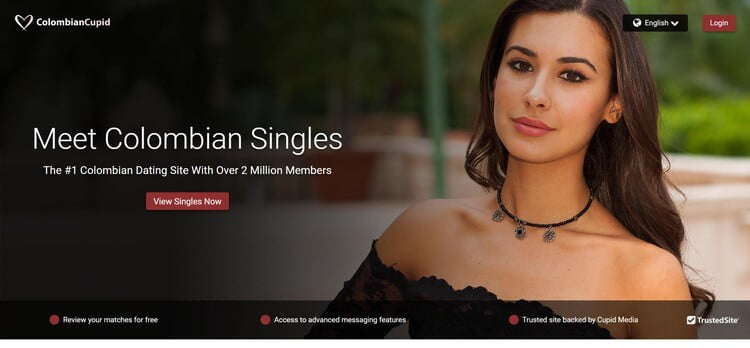 Hopefully, you can set up a date with a Barranquilla girl before you even arrive. Remember, Barranquilla is not the most prominent tourist draw, and the Latin women living here don't always have the best opportunity to meet an American or European man. 
Fortunately, you can meet plenty of Latin women online via ColombianCupid or LatinWomanDate.com. Get a conversation going, and you can potentially have a date set up before you've even boarded the plane.
ColombianCupid is a mainstay for travelers in Colombia. It is the top Latin dating platform in the country, and most women on the app are looking to meet traveling Western men to date. The site offers a lot of features to help you find your perfect match. LatinWomanDate.com is worth checking out as well.
Tips for dating Barranquilla Singles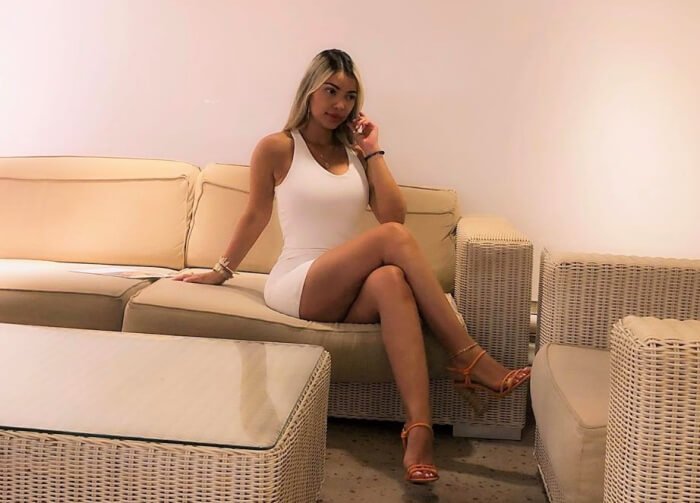 Here are the top tips you should know for dating single women from Barranquilla Colombia:
Consider Staying in Miramar
The best place for single men to stay is in the Miramar area because this puts you in close proximity to the singles' nightlife in the city. Plus you'll find good premium accommodation options in this area.
It simplifies logistics should the girl you hang out with all night want to come back to your hotel room.
Learn Some Spanish
While the average Barranquilla woman knows at least some English, most women still prefer to communicate with you in their native Spanish.
The best solution is to use both languages and to have fun teaching one another words and phrases. Make an effort to learn at least some Spanish before you arrive.
stay Safe
Overall, Barranquilla is a safe city to visit. That said, here are some basic safety rules you should follow wherever you are:
Don't flash your valuables around (jewelry, phones, cameras, etc.).
Don't carry a lot of money with you and leave your passport at the hotel safe.
Stay away from bad neighborhoods (the southwest and southeast parts of the city).
Don't walk alone at night (especially when drunk).
Practice situational awareness – notice what's around you, who walks in front or behind you, make sure no one follows you when you leave the bars/clubs.
Watch Out for Prostitutes
There's a simple trick you can use to figure out if a girl is genuinely interested in you or just your money. If she calls you 'amor' (meaning 'love') soon after meeting you, chances are she wants what's in your wallet. She'll ask for money after you've had sex, and if you don't give it to her, she could get her pimp involved.
Apply discretion and be smart. You don't want to get involved with a prostitute. If you have good reason to suspect she is one, you would be wise to find another girl.
Enjoy Yourself
The women of Barranquilla like to relax and enjoy themselves. If you want to score a date or a romantic evening with any of them, you need to do the same.
If you're too uptight or nervous, it will show in your body language and tone of voice. Just kick back and enjoy yourself, and girls will become drawn to your presence.
Are You Ready to Date Barranquilla Women?
Since Colombian women can be so much fun to be around, you should have a good time visiting Barranquilla. Maybe you'll find yourself a Colombian girlfriend!
Follow the above tips we've covered, and you can make your visit to the city a rewarding romantic adventure and experience you won't forget!