Brazil's largest city Sao Paulo is a major transport hub, connecting flights from across the world. It has a touristy feel, offering the perfect platform for expats to blend with locals. Read on to know what it takes to date Sao Paulo women.
I have been around the South American continent a few times, and Sao Paulo girls always charmed me. In my many dating tourism experiences, I picked up the nuances of the city's dating scene, some being unique to the region.
I'm sharing my experience through this easy to understand guide that covers:
Day dating in Sao Paulo
Meeting Sao Paulo girls at night
Online dating in Sao Paulo
Tips for picking up a Sao Paulo woman
Excited? Read on, and let me navigate you through the Sao Paulo dating landscape.
🇧🇷 Chat with Single Women from Brazil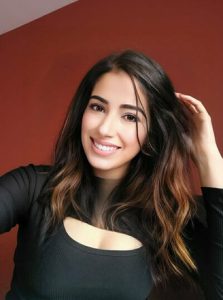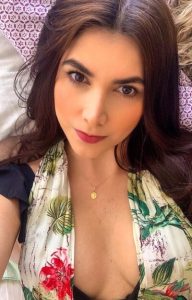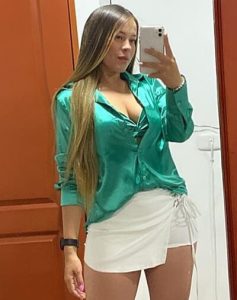 BrazilCupid
≈ 17k girls online
4.7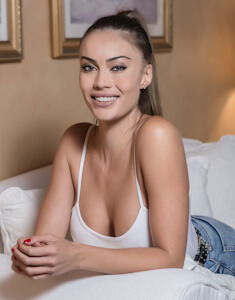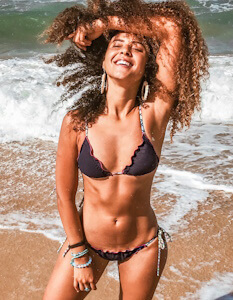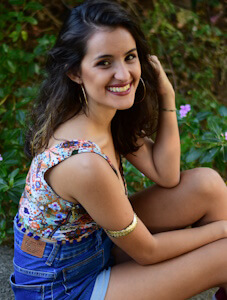 LatamDate
≈ 9k girls online
4.4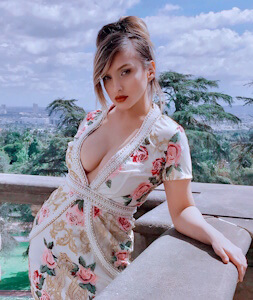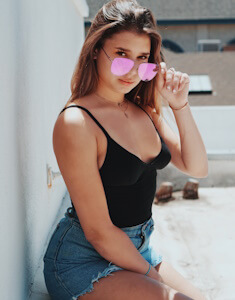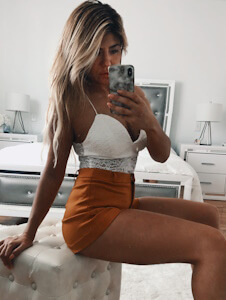 La-Date
≈ 13k girls online
4.5
Date Sao Paulo Girls During the Day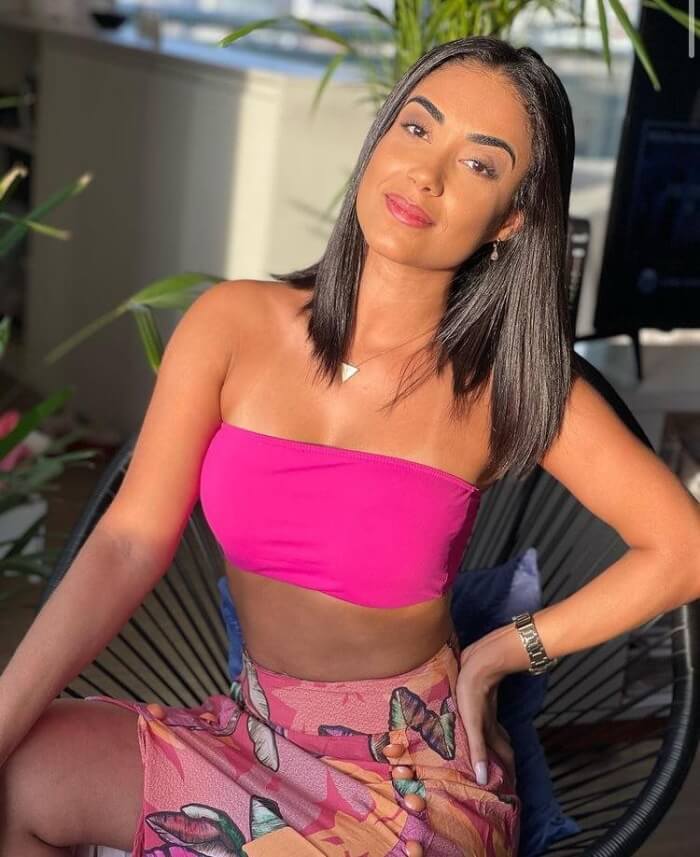 Please note that Sao Paulo is a crowded city, and the main streets are buzzing with business people. You'll find professionals rushing through the streets during morning and evening hours – not the ideal setting for asking someone out. Even if you muster the courage to approach a girl during these hours, they are likely to appear cold and uninterested.
Don't let it put you off, though. Brazil is not known for its law and order. Women, especially expats who are in the country for work, prefer to keep to themselves and could shoulder a random man on the street. With this context, let me guide you to the places more receptive to cupid approaches.
The focus areas for the day dating game are Central Zone Business District, Jardines, and Pinheiros. Rua Augusta serves great street food and has a festive vibe to it. There are plenty of restaurants and cafes where businesswomen go to relax after a stressful day, setting the ideal stage for striking a casual conversation. I found the most success after 6 pm. It is the time after work when women are open to mingling over drinks and relaxing.
Sao Paulo is not known for tourist attractions, so your other choices are limited. Here's a list of places to check out during the day:
Shopping destinations
Oscar Freire Street
Avenida Paulista
Shopping Cidade
Parks, Landmarks, and Tourist Attractions
Museum of Art of Sao Paulo Assis Chateaubriand
Ibirapuera Park
Where to Meet Sao Paulo Girls at Night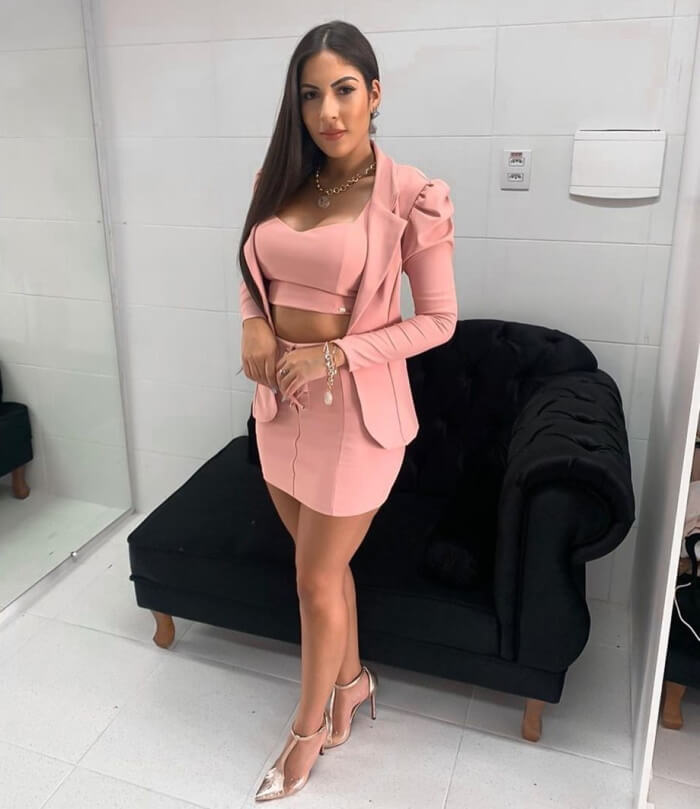 The city comes alive at night. Once the sun goes down, Sao Paulo girls light up the city's nightlife. I found it difficult to have a dull evening. Like the day game, most of the night game also revolves around Pinheiros and Jardins.
While you are in Pinheiros, Vila Madalena is a must-visit. If you plan to be in the city long enough, conversational Portuguese will give you a foot in the door and help break the ice faster.
Most of my trips to Sao Paulo have been a few weeks long, so I found time to explore other areas like Paulista, Vila Olimpia, and Itaim Bibi. These may be a notch down from the bustling Pinheiros, but you'll never be short of options. If you are feeling adventurous and want a change of landscape, Campinas is just an hour away.
The night game revolves around drinks and dance. A few Samba moves will help you mix with the crowd, and talking to ladies will be easier. Given the demand, there are plenty of dance schools, though you may also pick up a few steps from YouTube and other online resources.
The night is the best time for prostitutes to look out for vulnerable, single foreigners. If you find someone too easily available, take a step back and re-assess the situation and surroundings. It is better to play it safe and not flaunt wealth through your acts, outfit, gadgets, or accessories.
There is no shortage of lively nightclubs and bars in the city. I visited quite a few and listed the ones that worked for me.
Nightclubs and Bars
Le Reve
Quitandinha
Love Story
Café Piu Piu
Canto de Ema
Don't stop your adventure in Sao Paulo. Continue your thrilling adventure by discovering the allure of girls in Rio de Janeiro. Your journey doesn't have to end there, either! You can explore the beauty and vibrancy of Belo Horizonte women or take a scenic detour to uncover the secrets of Florianopolis girls. Your adventure is as boundless as your curiosity, keep exploring!
Dating Sao Paulo Girls Online
Online dating is a hit in Sao Paulo. Working professionals barely have the time to go club-hopping, looking out for potential dates. Brazilian dating websites and apps offer a better alternative, saving time and money. It is easy for singles to list their choices upfront and pursue the matching profiles rather than go fishing in the sea.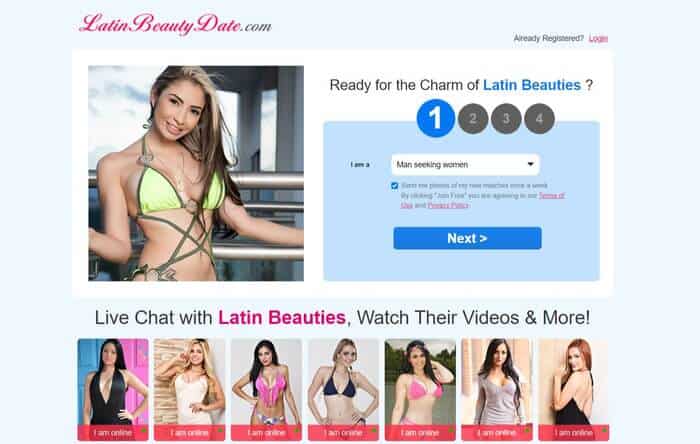 LatinBeautyDate is one of the most trusted dating sites around the world. It has more than 2 million profiles, a high activity rate, a mobile app, and the 20-35 age group dominate the membership pool. I had a great time using its matching algorithm, as the reply rate from matched profiles was high.
You can register through your Google account and try the basic features for free. If you plan to be in the city for a few weeks, I strongly recommend premium membership, as it unlocks audio/video messages, digital gifts, and more.
While trying it out, please beware of the scammers, as a few of them find their way through the algorithms to con foreigners.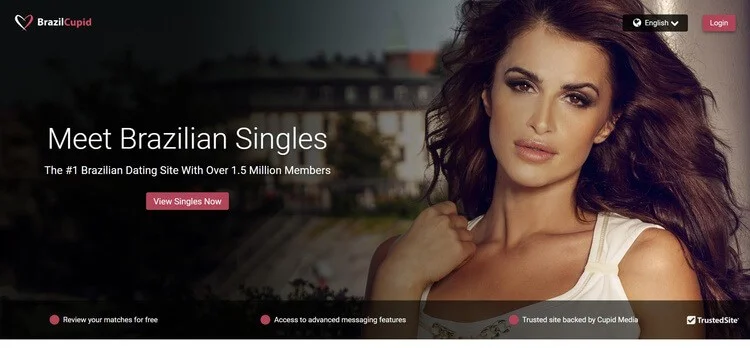 BrazilCupid is known to match singles seeking Brazilian partners or native Brazilian looking for foreigners. Being a niche dating site, you won't find an overwhelming number of profiles. However, those on the website are genuine people looking for long-term relationships.
The user base is dominated by members from Brazil, the USA, the UK, and France. Free registration allows you to express interest in other members, though you cannot send or read messages without a paid membership. The monthly membership starts at $29.99 and can progressively reduce to $10 if you purchase an annual plan.
Other than the dull user interface of its mobile app, the site ticks most of the boxes.
Sao Paolo Dating Guide
Once you have the reward for your efforts and have a date, you need to pick out the places to take your girl. The venue must be quiet enough to allow conversation yet musical enough to set the mood. The lighting, music, ambiance, and everything around it has to be just right to set the stage for candid conversations and maybe light dancing.
Here are a few restaurants and tourist places that worked well for me:
Atithi Indiano
TasteIT Restaurante
Bistrot de Paris
Cantina Gigio
Consulado da Bahia
Renault Theater
Biu
Bar Barreto
Pinacoteca do Estado de Sao Paulo (if she's into art)
Final Tips for Picking Up a Sao Paulo Woman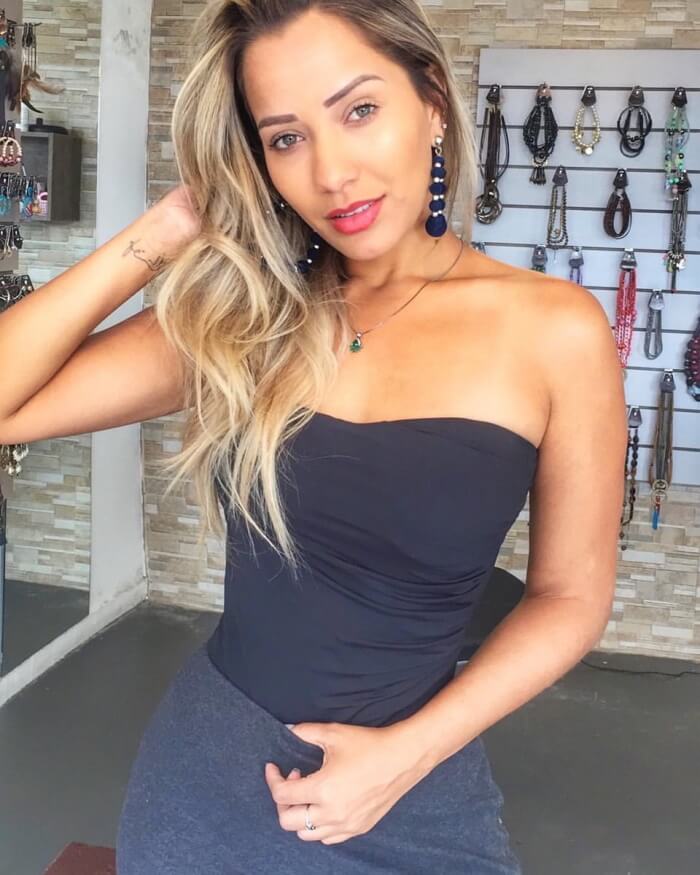 Choosing a place to stay
Setting up your base around Pinheiros or Jardines can save you time and money. The place is affordable, and there are plenty of single hangouts areas around it to keep you busy for weeks. It's ideal for the situations when you hit it off with your girl and want to get away from the crowd.
Approaching your girl
Talk to your girl with confidence without being intimidating. Do not try to act like someone you are not, as girls have the sixth sense to tell genuine guys from imposters.
Courtship tips
Make your date comfortable – pay attention to what she says and eliminate distractions (put the phone away!). Notice her style and compliment her. Let things progress organically rather than forcing the issue.
Be a gentleman
Chivalry goes a long way in comforting women. Picking her up and dropping her back, opening the doors, pulling the chair, getting the check, etc., are ways to create a lasting impression.
Enjoy Sao Paulo Girls
Sao Paulo is a great place to experience international dating. If you do not succeed initially, do not take it to heart and move on. You will find the right Sao Paulo girl who will give you unforgettable memories of the country. Please be safe and soak in the city's vibe with its beautiful ladies!