Hey, you beautiful bastards! Are you dreaming about sipping caipirinhas and dancing the night away with stunning Brazilian women? Well, buckle up, because I'm about to drop some fucking knowledge on the best places to date girls in Belem, Brazil. Whether you're a daytime dater or a nighttime prowler, I've got you covered. So, let's dive headfirst into this tropical paradise and unravel the secrets of dating in Belem.
But before we do, let me be clear: dating in Brazil is a unique beast. You need to understand the local customs, the rhythm of life, and the quirks of the beautiful ladies who call this place home. Lucky for you, I've been there, done that, and got the sunburn to prove it. So, trust me when I say that my advice is the shit you need to succeed in this wild, wonderful world of Brazilian dating.
In this no-bullshit guide, I'll walk you through:
Daytime Delights: Dating women during the day and mastering the art of flirting under the sun
Nighttime Navigations: Best spots to meet girls at night, from sizzling clubs to chilled-out bars
Online Escapades: Best dating sites to use in Brazil and how to stand out from the crowd
Top Tips for Success: My tried-and-true dating tips to pick up local women and create unforgettable memories
So, my dear hopeless romantics and charming Casanovas, let's embark on this journey together and get ready to conquer the hearts of Belem's finest. And remember: life's too short to give a fuck about anything but having a goddamn good time.
🇧🇷 Chat with Single Women from Brazil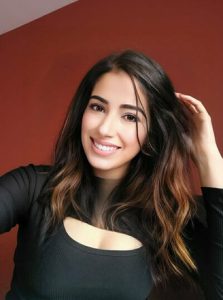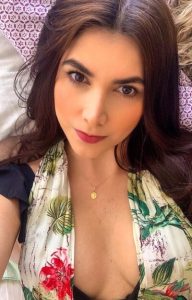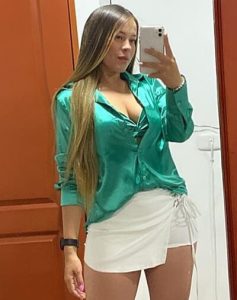 BrazilCupid
≈ 17k girls online
4.7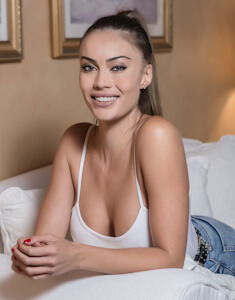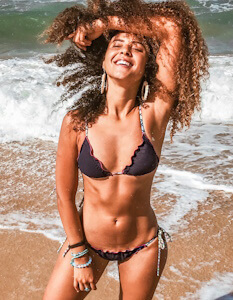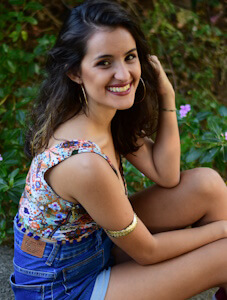 LatamDate
≈ 9k girls online
4.4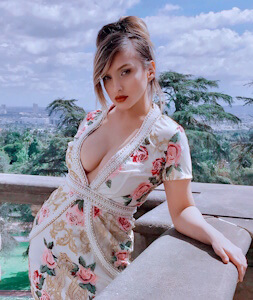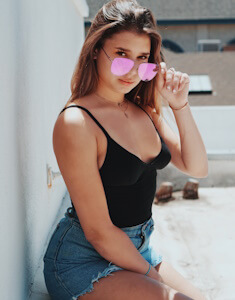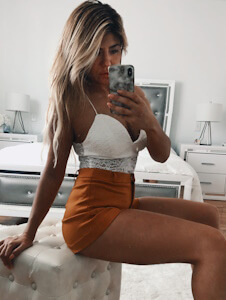 La-Date
≈ 13k girls online
4.5
Dating in Belem During the Day
Alright, so you want to meet some lovely ladies during the day in Nazaré, a neighborhood in Belem. You might find some of them going about their daily business, shopping, or grabbing a coffee at a local café. But let's get one thing straight – this city can be f*cking dangerous. So not only do you have to watch your own back, but keep in mind that women in Belem are also on high alert when they're out and about.
Markets & Shopping Malls
Now, you might have better luck trying to meet single girls at malls and shopping districts. Here are a few places to check out:
Mercado Ver-o-Peso
Shopping Bosque Grao Para
Vila Container
Feira da 25
Parks And Outdoor Areas
Mangal das Garças
Parque Estadual do Utinga
Parque da Residencia
Bosque Rodrigues Alves – Jardim Botanico da Amazonia
Where to Pick Up Belem Women at Night
So you're looking for the main spot to enjoy singles nightlife in Belem? Look no further than Estacao das Docas (the docks) and Nazaré, just a bit inland to the east. These parts of town are where you'll find the best nightclubs and bars to hunt for a one-night stand with the lovely women in your area. The best part? They're pretty damn close to each other.
Here's some advice: book a hotel in one of these areas or as close as f*cking possible if you hope to hook up with girls in Belem's nightlife. You don't want to waste time on long-ass rides to get where you're going. Plus, some girls might back out and cost you a chance at getting laid if you ask them to travel to the other side of town. So don't screw yourself over like that.
Now, let's talk about safety. This city is in Brazil, so we've got to mention it a few times. Don't get so shitfaced that you make it easy for someone to take advantage of you. And don't be too surprised if you encounter some prostitutes at Belem bars or nightclubs. It's a sad reality in this part of the world, so just be aware.
Best Bars and Nightclubs For Singles in Belem
Here's a f*cking fantastic list of singles bars and nightclubs to pick up Belem girls:
Studio Pub
Black Dog English Pub
Bar Do Parque
Studio Pub
Mr. Beer
While you're here, you're also just a step away from other amazing experiences. Take a leap back into the Amazon to explore relationships with women in Manaus or journey to the exciting city of Fortaleza to meet warm Fortaleza women. Your adventures in love and dating are just beginning.
Best Dating Sites to Hook Up in Belem
The ideal situation is to meet a girl online to date before you even arrive in Belem. Of course, you will attract attention as a western male, but again, don't assume that you're automatically guaranteed dates when you arrive.
By meeting girls online a week or two before you arrive in the city, you can 'test the waters' and hopefully secure dates in advance.
BrazilCupid: The Best Site to Score Single Women in Belem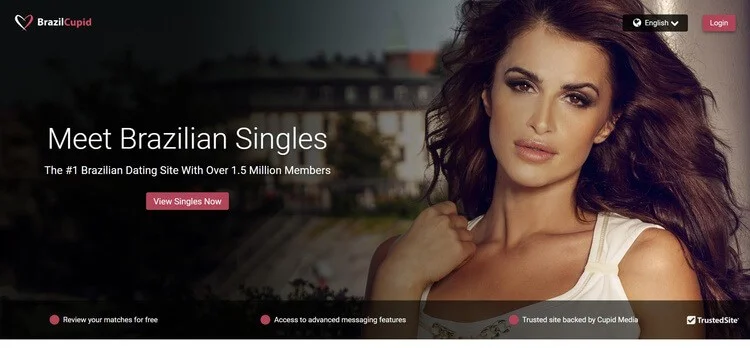 Who needs those mainstream dating sites when you can hop on BrazilCupid and get a real connection in Belem? It's a legit spot for Brazilian singles to meet, and users from around the world can connect to find their perfect match.
So, what makes BrazilCupid so special? This international dating site offers a kickass, fun, and safe environment for you to connect with Brazilian singles worldwide. But it's not all sunshine and rainbows, my friend. BrazilCupid's got some unique features that make it worth your time and investment, such as:
A premium account for an even better experience
Responsive customer service support available 24/7
A user-friendly mobile app
Now, some users have bitched about BrazilCupid blocking their profiles without any warning or breaking of terms and conditions. Sure, it's a pain in the ass for those affected, but it's also a testament to BrazilCupid's no-bullshit approach to security and safety measures. If your account gets terminated, don't just sit there and sulk – contact their customer service ASAP.
So, how the hell do you get started? It's simple. The free dating site lets you register in under a minute, or you can just log in with your Facebook account. And even with a basic account, you can access your "interested in me" list and send free dating chats. Fuck yeah!
If you're willing to shell out some cash, you can upgrade your BrazilCupid account to unlock more features and an even better experience. Pay the fee through bank transfer, PayPal, or PaysafeCard, and watch your love life level up.
Thousands of men and women have already found their soulmates and are living happily ever after, all thanks to BrazilCupid. So, don't just sit there like a sad sack of potatoes. Get your ass registered, find your soulmate, and maybe next time, you'll be one of their success stories. Quit waiting around – it's time to make some shit happen!
Oh, hell yeah, with a whopping 3 million members, LatamDate is one of those damn popular Latin dating sites you've probably heard about. It's got a user-friendly interface that won't make you want to smash your screen, and a shit-ton of features to help you connect with potential matches. So get on it!
AmoLatina:
If you're ready to get serious (or maybe not-so-serious) and want to dive into the world of premium dating, AmoLatina's got your back. This sexy little site connects Latin singles worldwide, offering a range of communication tools to help you find love, friendship, or whatever the hell you're looking for. Plus, it's got a user-friendly interface, so you won't be pulling your hair out in frustration.
For those of you who are just looking for some casual dating or hookups, Amigos Ardientes is where it's at. This spicy dating site is specifically for Latin singles who want some no-strings-attached fun. With features like video chat and instant messaging, it's never been easier to find your perfect match (or matches, if that's your thing). And, of course, the user-friendly interface means you can focus on the good stuff instead of getting lost in a sea of buttons.
Belem Dating Guide
Alright, so you've finally figured out the best goddamn places and ways to meet those elusive single women near you. Pat yourself on the back, champ! You managed to snag a girl's number, and that's pretty fucking great! But hey, don't get too cocky just yet. You've only won half the battle, my friend. There's still a shitload of work to do.
Now, the no-brainer way to seal the deal is to show her a hell of a good time. Lucky for you, in this dating guide, I've got you covered with some top-notch romantic spots and restaurants that'll sweep her off her feet on your date night:
Nice Places To Hang Out With Your Date
Estacao das Docas – A landmark with various ice cream flavors made from fruits of the region.
Mangal das Garças – A park where you can enjoy nature, birds, and a breathtaking view of Belém.
Teatro da Paz – A theater with an interesting history and impressive architecture, including AC added in the 70s.
Mercado Ver-o-Peso – An open market with typical foods, crafts, and animals.
Praca da Republica – A beautiful square in Belem, with Theatro da Paz, a replica of the Milan Opera house as the main attraction.
Romantic Restaurants To Take Your Date To
Xicara da Silva: An excellent restaurant that offers delicious Brazilian and pizza cuisine with fantastic service.
Famiglia Sicilia: A beautifully designed Italian and European-style restaurant that offers nice food and service in a pleasant atmosphere.
Grand Cru: A wine bar that serves very good food with a nice wine selection and display.
Santa Chicoria: A contemporary and Brazilian-style restaurant that offers the best starters in town and amazing food.
La Traviata: A nice Italian and European-style restaurant that's perfect for a dinner or lunch with a pleasant atmosphere.
Dating In Brazil – What You Should Know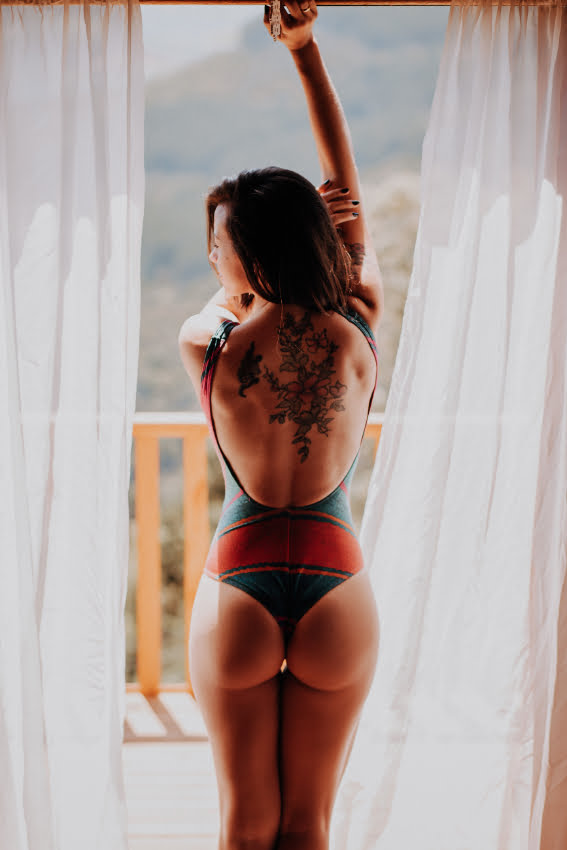 Alright, let's talk about the wild, passionate, and unapologetically fun world of dating in Brazil. You're gonna love it, but you better buckle up, buttercup. Here's the lowdown on what you need to know:
1. PDA? Hell yeah!
Public displays of affection are the norm in Brazil. Couples hold hands, hug, and kiss without giving a flying fuck. It's not vulgar, it's just how they roll.
2. Exclusive? Nah, just chillin'
Dating in Brazil is about having a blast and meeting new people. Folks date multiple partners at once, 'cause why the hell not? When they find "the one," they commit.
3. Meet the fam or it ain't legit
Family is a big fucking deal in Brazil. Meeting your partner's family is like getting a stamp of approval. So, expect family introductions early on in the relationship.
4. Who's paying? It's evolving
Traditionally, dudes pay for dates in Brazil. But times are changing, and now it's cool for women to split the bill or even foot it themselves.
And now, four kickass tips for dating a Brazilian woman:
Confidence is king: Brazilian women dig confident men who know what they want. Take charge, plan dates, and make the first move.
Portuguese or bust: Sure, many Brazilians speak English, but learn some fucking Portuguese, okay? It'll impress your date and show you give a shit about their culture.
Romance that shit up: Brazilian women are suckers for romance. So, embrace your inner cheeseball. Candlelit dinner? Flowers? Chocolates? Hell yeah.
Respect is key: Brazilians are all about respect. Treat your partner and her family with respect. Ditch the crude jokes, and be mindful of cultural differences.
Enjoy Dating Belem Women
So there you have it, folks. We've explored the top places to meet and date girls in Belem, from the bustling nightclubs to the more laid-back cultural spots. Let's do a quick recap:
Nightclubs and bars: Perfect for party animals and social butterflies looking to connect with some fun-loving locals.
Outdoor activities: Take advantage of Belem's beautiful natural surroundings by joining group activities and meeting like-minded adventurous souls.
Cultural events and classes: Stimulate your intellect and meet interesting, passionate people by attending art exhibitions, language exchanges, and dance classes.
Online dating: When all else fails, or you're just feeling lazy, swipe your way into the hearts of Belem's singles.
Remember, the key to meeting and dating girls in Belem (or anywhere, really) is to be genuine, open, and willing to step out of your comfort zone. Don't be the creepy asshole who only wants to score; focus on building meaningful connections and having a good time.
So, what are you waiting for? Get out there, explore the vibrant city of Belem, and let those unforgettable experiences unfold. As you're navigating the dating scene, always keep in mind: It's not about finding the perfect person, but rather the perfect adventure.