If you are interested in dating a Brazilian and need tips on how to flirt, you have come to the right place.
I can say from personal experience that it is much easier to approach these beauties than you think, especially if you know what you are doing.
Here are a few tips that worked for me and could change the game for you:
Find ways to say "I love you" in Portuguese
Learn and use local terms of endearment.
Litter your language with romantic Portuguese love phrases.
Take time to understand the local flirting and dating culture.
Keep reading and learn more about some of these powerful Brazilian Portuguese love phrases and all the other flirting tips you will need to successfully bag yourself a Brazilian beauty.
Beautiful Ways to Say "I Love You" in Portuguese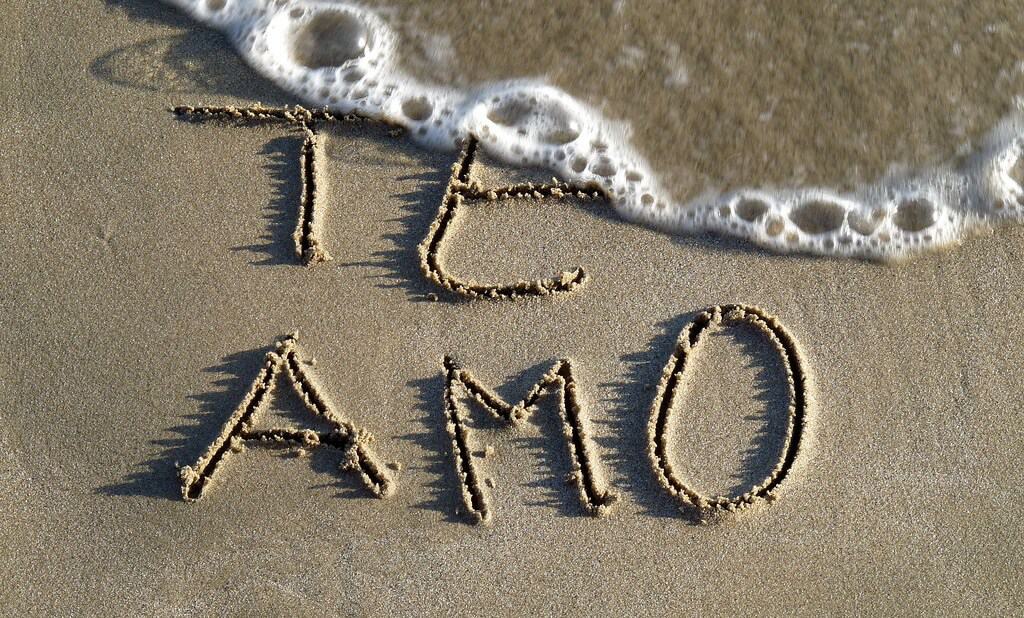 One of my favorite things about Brazilians and their dating culture is how passionate they are. They love the very idea of love. They love to talk about love. They love to express love.
To Brazilian women, nothing says "I love you" better than verbalizing the sentiment in the girl's native tongue. That shows you not only love her, but you appreciate her culture, and that will earn you a lot of points in her book.
To help you out, here are a few beautiful ways how to say I love you in Brazil Portuguese.
"Eu gosto muito de você" – I really like you
That is a nice and casual way to express your interest without jumping into any commitment you may not be ready for. You can even use it in a platonic setting to show your appreciation for the girl as a friend.
"Te adoro" – I adore you
It may sound a bit much, but it is considered casual in Brazilian dating culture. Telling the girl, you adore her in the right context can convey great passion and interest without rushing anything.
"Estou apaixonado por você" – I'm falling in love with you
You know that blissful period between the flirting stage and the committed stage where you realize you are rooting for the relationship? This is where to use "Estou apaixonado por você".
"Te amo" – I love you
This example is the most traditional way to express love in Portuguese to your Brazilian babe. It is simple but powerful. If she says it to you first, you can respond with "eu também te amo" which means "I love you too".
"Não consigo parar de pensar em você"- I can't stop thinking about you
I have used this one more than I am comfortable admitting both on girls I had casual flames with and Brazilian babes I was serious about. All I can say is that it is more powerful than it seems and is a great way to continue flirting with the girl once you are on her radar.
"Saudades de você" – I miss you
I also used this one quite a lot, especially with my long-distance Brazilian love interests. It is another classic Portuguese phrase that will let your Brazilian girl know how much you care for her.
Poetic Brazilian Portuguese Love Phrases
Sometimes, saying that you like or love or miss your Brazilian bae will not be enough. Remember that these are super passionate women. You have to switch things up and find ways to express yourself and your feelings for her.
Here are some of my favorite poetic Portuguese love phrases to show your Brazilian girl just how much she means to you. You could use these phrases anywhere from texts and emails to steamy love letters.
"Quem pagará o enterro e as flores, Se eu me morrer de amores?"
Translates to – Who will pay for the burial and the flower if I die from love?
This sentence is an excerpt from A Hora Intima by Vinicius de Moraes. It is an awesome way to express the beauty of reckless abandon that comes with deep love.
"Chão é cama para o amor urgente. Amor que não espera ir para a cama. Sobre o tapete ou duro piso, a gente compõe de corpo e corpo a úmida trama. E, para repousar do amor, vamos à cama."
Translates to – The floor is the bed for the urgent love. Love that doesn't wait to reach the bed. On the carpet or the hard floor, we weave with our bodies the wet tissue. And, to rest from love, we go to bed.
This excerpt from O chão é cama by Carlos Drummond de Andrade is quite intense and intimate. It is perfect for Brazilian women as they are very passionate and sensual.
"Se tu me queres, dize-me isso agora, quando ainda em mim a primavera mora, quando o meu riso, cheio de energia, espalha ainda chamas de poesia."
Translates to – If you want me, tell me now, while spring lives in me, when my laughter, full of energy, still spreads flames of poetry.
A personal favorite of mine that I have used with success once before. The magical words are from the famed female poet Giselda de Medeiros' poem Se Tu Me Queres. It is a fantastic poetic excerpt for expressing your love. You could also use it as a cool way to ask your Brazilian crush out on a date.
Portuguese Terms of Affection
Brazilian women are really big into public displays of affection. That includes the use of romantic nicknames and terms of affection to refer to her.
Here are some of my favorite Portuguese terms of affection for your Brazilian beau. They are pretty straight-forward, and you can use them however and whenever you think is appropriate.
"Querida" – Sweetheart or dear
"Docinho" – Little sweet or cutie.
"O amor da minha vida" – The love of my life
"Você é o mundo para mim" – You are my world
"Linda"- Beautiful
"Gostosa"- Tasty (implies great sexual appeal)
How to Flirt in Brazilian Portuguese
Words alone will not get you into a Brazilian woman's heart. You need to work on your flirt game if you want to not only get but keep her attention.
In addition to all the romantic language we have covered, here are a few other tips you could try.
Use sweet pet names when you talk to her
One of the best ways to establish interest when flirting with a Brazilian woman is to use pet names. You can pretty much use them as early as your first encounter. Just go for low-pressure terms of endearment like "Querida" for dear or "Docinho" for cutie.
Then as you get to know each other better, you can move on to saucier and more intense pet names like "Gastosa."
Be poetic in your expressions
The bar is very high when approaching a Brazilian woman. The men there are incredibly passionate and have a way with their words, even for the simplest of sentiments. You, too, have to up your game and find poetic ways to express your feelings to your Brazilian babe!
The poetic excerpts we discussed earlier should come in handy.
Be open and clear about your feelings
Something I learned and really appreciate about Brazilian women is that they know what they want and have no issues asking for it or expressing their feelings.
They also really appreciate a man who can reciprocate this honesty and vulnerability by being open and clear about his feelings and intensions.
So, if you miss her, there is no point playing hard to get, so just send her that "Saudades de você" to remind her that you miss her. If you find yourself smitten even after the first date then call her and tell her "Não consigo parar de pensar em você" (I can't stop thinking about you).
Holding back will only hurt your chances.
Shower her with compliments
Brazilian women are beautiful, strong, and intelligent, and they know it. However, they still like to hear it from the men that pursue them. So remind her that she is beautiful by throwing that "linda" into the conversation now and then.
I also found that they like being complimented on little things that most other people don't notice or comment on. If you like her outfit, let her know by telling your Brazilian girlfriend "eu gosto da sua roupa".
Tell her "você é inteligente intelligence" if you find her smart and love how her brain works. It is little things like these that set you apart and keep her interested.
Are you ready to start flirting with Brazilian girls?
Now that you are fliting with a Latina girl check out this article to identify the signs that a Latina girl likes you.
We also wrote a couple of articles about flirting in Spanish, and flirting in Colombia.