Listen, my friend, if you're looking for the ultimate guide to meeting and dating girls in Belo Horizonte, Brazil, you've stumbled upon the right fucking article. I'm about to spill all the secrets, tips, and tricks you need to know to find your Brazilian soulmate, or maybe just have an unforgettable night. I'll be brutally honest, as always, because life's too short for bullshit advice. So, buckle up, and let's dive into the beautiful, mysterious, and thrilling world of Belo Horizonte dating.
Now, you might be thinking, "Why the hell should I listen to this guy?" Well, my friend, I've been there, done that, and experienced the joys and sorrows of dating in Brazil. I've talked to countless local women, visited the best spots, and learned what works and what doesn't. Plus, I've got some badass psychological research and real-life experiences to back up my advice. So, trust me, you're in good hands.
Whether you're a seasoned dating veteran or a nervous newbie, this guide is tailored to you. I'll be addressing the pain points of dating in a foreign country, navigating cultural differences, and revealing the hidden gems of Belo Horizonte that are perfect for meeting gorgeous women. So, get ready to have your mind blown and your dating game elevated to new heights.
In this no-bullshit guide, I'll cover:
Daytime Delights: Dating Belo Horizonte women during the day
Nighttime Nirvana: Best spots to meet girls in Belo Horizonte at night
Online Oasis: Top dating sites to use in Brazil
My Ultimate Dating Tips: How to pick up local women like a pro
So, grab a caipirinha, sit back, and let's explore the mesmerizing world of dating in Belo Horizonte, Brazil. You'll be a dating maestro in no time, my friend. Let's fucking do this!
🇧🇷 Chat with Single Women from Brazil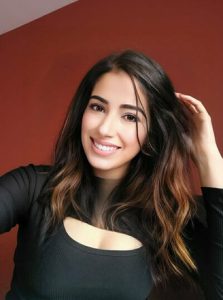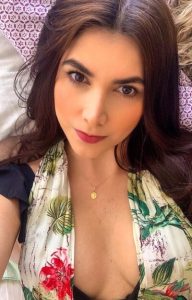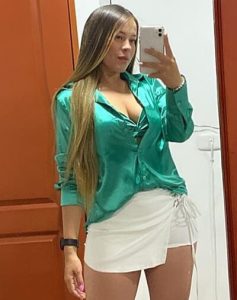 BrazilCupid
≈ 17k girls online
4.7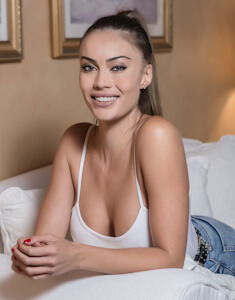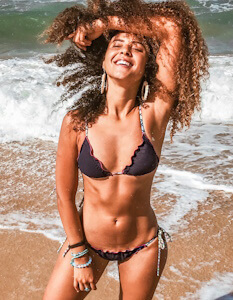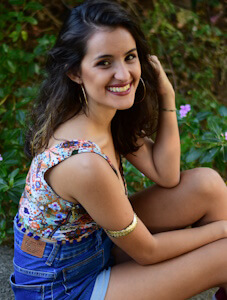 LatamDate
≈ 9k girls online
4.4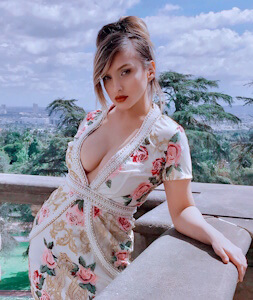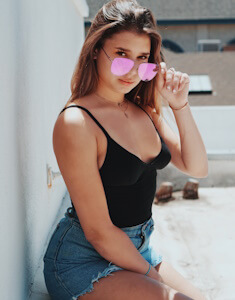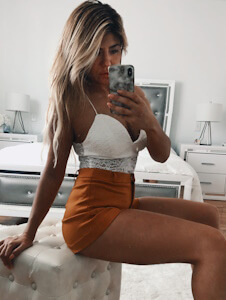 La-Date
≈ 13k girls online
4.5
Dating in Belo Horizonte During the Day
Let's be honest here, Belo Horizonte isn't exactly a dream city for day game, and I'll tell you why. First, the city doesn't have one central downtown area, which means there are no sweet spots overflowing with foot traffic.
Adding insult to injury, the metro system sucks, and the city's hilly terrain makes it a pain in the ass to find women strolling around your area. And let's not forget that spending too much time on the streets in this country can be risky for some pretty damn obvious reasons.
But don't despair, my friend. Your best bet is to try and meet single Belo Horizonte ladies at malls and shopping districts like:
Markets & Shopping Malls
Diamond Mall
BH Shopping
Patio Savassi
Shopping Paragem
Parks And Outdoor Areas
Lagoa Da Pampulha
Parque das Mangabeiras
Parque Municipal Americo Renee Giannetti
Parque Ecologico Da Pampulha
Where to Pick Up Belo Horizonte Women at Night
Now, one of the main gripes about this city is that there isn't one central area for singles nightlife. Pick-up bars and nightclubs are scattered all over the place, making it harder and more time-consuming to find a one-night stand. But hey, where there's a will, there's a way, right?
Many people agree that Savassi is the swankiest part of town, and you'll definitely find plenty of bars to try and hook up with Belo Horizonte girls near you along Praca de Savassi.
Staying in that area might be your best bet, but it's far from perfect since it's not exactly centrally located. If you're planning on hopping from venue to venue and checking out everything this city has to offer, expect to spend a shit-ton of time in taxis or Ubers.
Here's a little pro tip: search for singles nightlife events on Facebook. It's a fantastic way to discover any special parties happening around town. If you can, try to visit during Carnival in February. And if you really want to impress Belo Horizonte women, learn how to Forró dance; trust me, it'll make a difference.
For those of you who might be heading to Sao Paulo soon, we've also compiled a list of the best bars and clubs there. You're welcome.
Best Bars and Nightclubs For Singles in Belo Horizonte
But I know that some of you just want a quick list of singles bars and nightclubs to pick up Belo Horizonte girls, so without further ado, here it is:
Jangal
Laicos
Lord Pub
Gilboa
Jack Rock Bar
Circus Rock Bar
Clube Chalezinho
Utopica Marcenaria
When you're navigating the dating world in Belo Horizonte, remember, there's a sea of opportunity in Brazil. If you find excitement in the lively pulse of Salvador, explore the opportunities to date girls in Salvador. Feel the rhythm of the colorful festivities in Rio? Discover the wonders of meeting women in Rio de Janeiro. And if the metropolitan life calls your name, find the allure of Sao Paulo women hard to resist. Dive in and keep exploring!
Best Dating Sites to Hook Up in Belo Horizonte
The ideal situation is to meet a girl online to date before you even arrive in Belo Horizonte. Of course, you will attract attention as a western male, but again, don't assume that you're automatically guaranteed dates when you arrive.
By meeting girls online a week or two before you arrive in the city, you can 'test the waters' and hopefully secure dates in advance.
BrazilCupid: The Best Site to Score Single Women in Belo Horizonte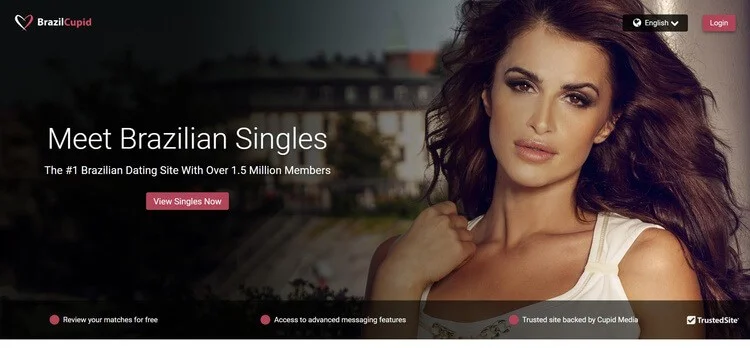 Listen, if you're dying to dive into the dating scene in Belo Horizonte and meet some kickass Brazilian women, then BrazilCupid is your go-to site, my friend. Also known as Brazilian Cupid, this Brazilian dating website lets you dip your toes into the dating pool for free, and with millions of profiles to choose from, it does a pretty damn good job of recommending matches that won't make you cringe.
If you're serious about getting into the Brazilian dating game, I'd recommend going for a paid membership (Gold membership is $29.97 a month). It'll let you exchange messages with everyone and enjoy an ad-free browsing experience. So, what are you waiting for? Go ahead, give BrazilCupid a shot, and who knows; you might just find the love of your life!
Most Popular Dating Sites in Brazil
Oh, hell yeah, with a whopping 3 million members, LatamDate is one of those damn popular Latin dating sites you've probably heard about. It's got a user-friendly interface that won't make you want to smash your screen, and a shit-ton of features to help you connect with potential matches. So get on it!
AmoLatina:
If you're ready to get serious (or maybe not-so-serious) and want to dive into the world of premium dating, AmoLatina's got your back. This sexy little site connects Latin singles worldwide, offering a range of communication tools to help you find love, friendship, or whatever the hell you're looking for. Plus, it's got a user-friendly interface, so you won't be pulling your hair out in frustration.
For those of you who are just looking for some casual dating or hookups, Amigos Ardientes is where it's at. This spicy dating site is specifically for Latin singles who want some no-strings-attached fun. With features like video chat and instant messaging, it's never been easier to find your perfect match (or matches, if that's your thing). And, of course, the user-friendly interface means you can focus on the good stuff instead of getting lost in a sea of buttons.
Belo Horizonte Dating Guide
Alright, so you've finally figured out the best goddamn places and ways to meet those elusive single women near you. Pat yourself on the back, champ! You managed to snag a girl's number, and that's pretty fucking great! But hey, don't get too cocky just yet. You've only won half the battle, my friend. There's still a shitload of work to do.
Now, the no-brainer way to seal the deal is to show her a hell of a good time. Lucky for you, in this dating guide, I've got you covered with some top-notch romantic spots and restaurants that'll sweep her off her feet on your date night:
Nice Places To Hang Out With Your Date
Mercado Central de Belo Horizonte – A farmers market that offers a wide range of traditional Minas Gerais products such as cachaça, cheese, and art.
Praca da Liberdade – A beautiful park with well-maintained surroundings and government buildings.
Memorial Minas Gerais Vale – A fantastic museum spread across three floors with different rooms highlighting different aspects of the state.
Mirante Mangabeiras – A place to enjoy a city view from the mountains surrounding Belo Horizonte.
Palacio das Artes – The largest and best-equipped theater in Belo Horizonte, ideal for operas and accommodating up to 1700 people.
Romantic Restaurants To Take Your Date To
Gastro Hub – Italian and Chinese cuisine with impeccable service.
Udon Belvedere – The best Japanese and seafood experience.
Glouton – Fantastically creative French and Brazilian cuisine in a high-end setting.
Taste Vin – Experience the French touch in Belo Horizonte with this lovely dinner spot.
Anella – A very good Italian restaurant with great food and atmosphere.
Shizu Restaurante Japones – Enjoy great sushi in Belo Horizonte at this highly recommended restaurant.
Caravela – Get creative Portuguese cuisine with a touch of care in a cozy setting.
Taberna Livorno – Indulge in classic Italian cuisine and a great selection of wine.
Dating In Brazil – What You Should Know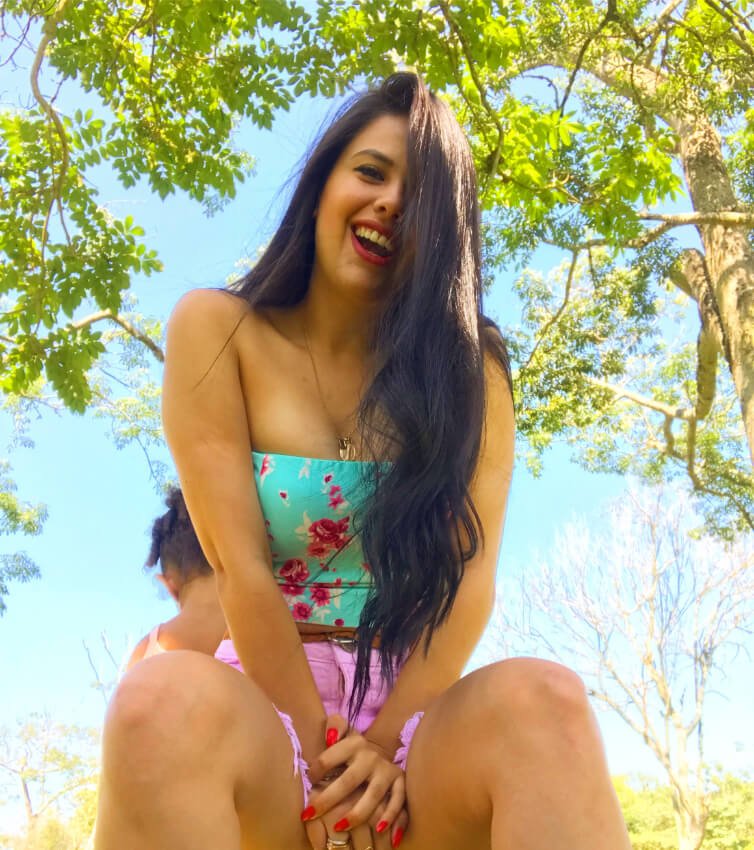 Alright, let's talk about the wild world of Brazilian dating, and I'll give you some damn good advice on how to have a hell of a good time there. So, buckle up and let's dive right into the fun, relaxed, and romantic dating culture of Brazil.
Here's the lowdown on dating in Brazil:
PDA? No problem! Brazilians aren't shy about their affection. Public make-out sessions are just part of the package, so get ready to show some love without any second thoughts.
Keeping it casual: Dating multiple people at once? Totally cool in Brazil. It's all about meeting new folks and having a blast until you find someone worth getting serious with.
Meet the familia: Family is a big fucking deal in Brazil. Getting introduced to your partner's family early on means you're getting pretty serious, so don't freak out if it happens quickly.
Who's paying? Traditionally, men foot the bill, but times are changing. Women are stepping up and splitting the cost or even treating their dates. So, don't be a dick about it.
And now, let's move on to some kickass tips for dating a Brazilian woman:
Be a boss: Confidence and assertiveness are sexy as hell. Take charge, plan dates, and make the first move. They'll love it.
Portuguese, por favor: While many Brazilians speak English, knowing some Portuguese will definitely score you brownie points. It shows you give a damn about their culture and communication.
Cheesy romance: Go all-in with the romantic gestures. Candlelit dinners, flowers, chocolates; you name it. Brazilian women eat that shit up.
Show respect: Be mindful of cultural differences and respect your partner and her family. Keep the crude jokes to a minimum and remember: assholes finish last.
Enjoy Dating Belo Horizonte Women
So, there you have it, folks! The top spots to meet and date those lovely Belo Horizonte girls. To recap:
Savassi – a vibrant neighborhood with trendy bars and clubs to make your night unforgettable.
Pátio Savassi – the perfect mall to shop and mingle with locals during the day.
Praça da Liberdade – an iconic park where you can enjoy outdoor activities and strike up a conversation with new people.
Daytime events and festivals – immerse yourself in the local culture and connect with others who share your interests.
Online dating – leverage technology to broaden your dating pool and make meaningful connections with ease.
Now, it's time to quit reading and start taking action. The more you put yourself out there, the better your chances of meeting someone special. So, whether you're exploring the bustling streets of Savassi or trying your luck with online dating, remember that nothing worthwhile comes easy. Embrace the challenges, learn from your experiences, and keep an open mind.